The Winter Dance is February 11th at 6:00 pm for MS students and 8:00 pm for HS students. See the flyer below and the weekly announcements for more details.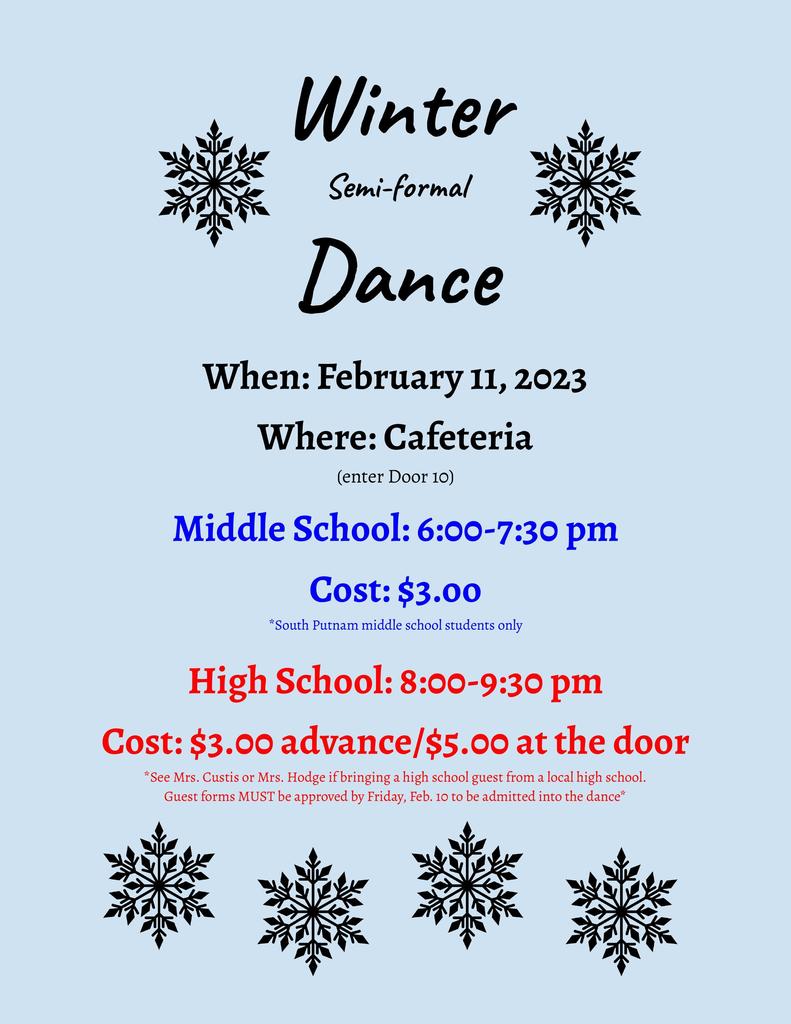 Girls swimming sectionals at Avon tonight. Pictured below is our boys swim team cheering on the girls. Coach Pruitt dancing to keep the team loose. Lastly Kallie Pasture's school record time of 56.84s in the 100 fee style.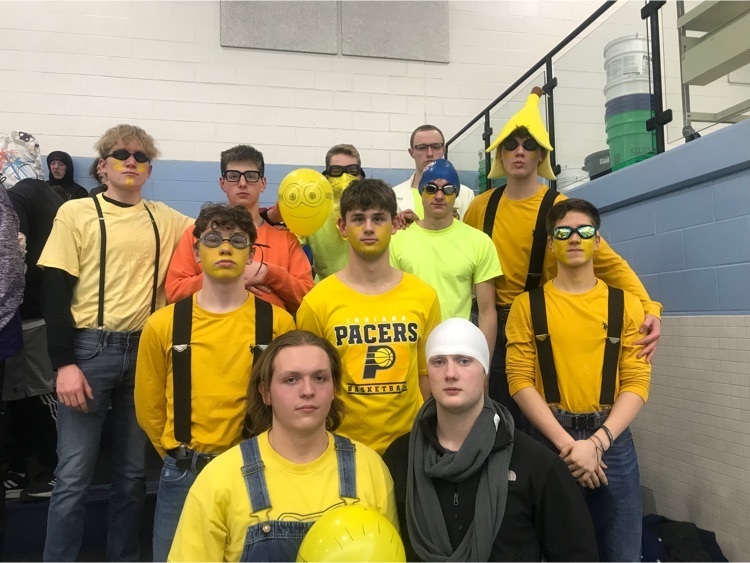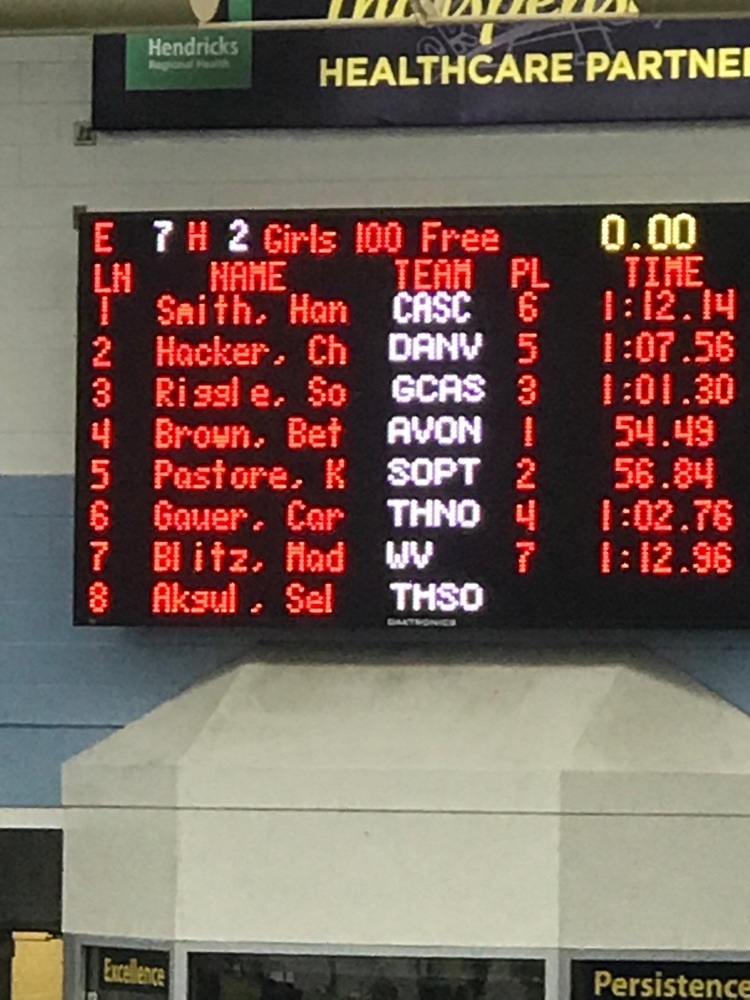 Good afternoon! Just a friendly reminder that tomorrow, Friday, February 3rd, students will not be in the school buildings but completing E-Learning assignments. Teachers will participate in professional development activities and check student progress throughout the day. Stay safe, Eagles!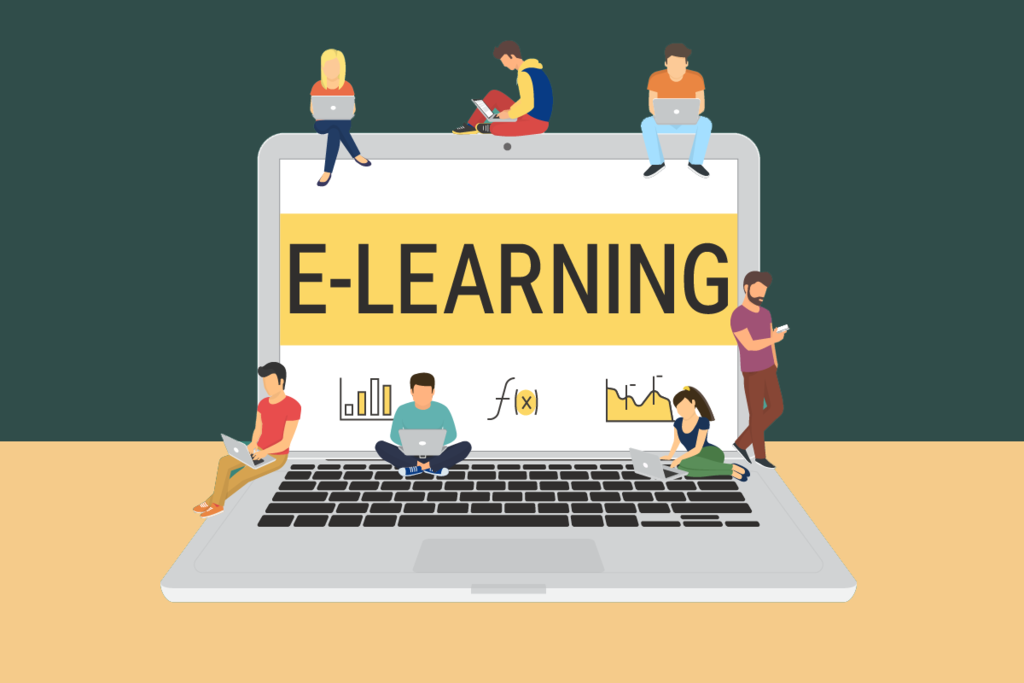 This past weekend we had eleven middle and high school students compete at the ISSMA District Solo and Ensemble competition at Avon Intermediate West. We had nine soloists and two ensembles perform. All receiving a gold rating. Congratulations to Mr. Thomas Champion and his musicians!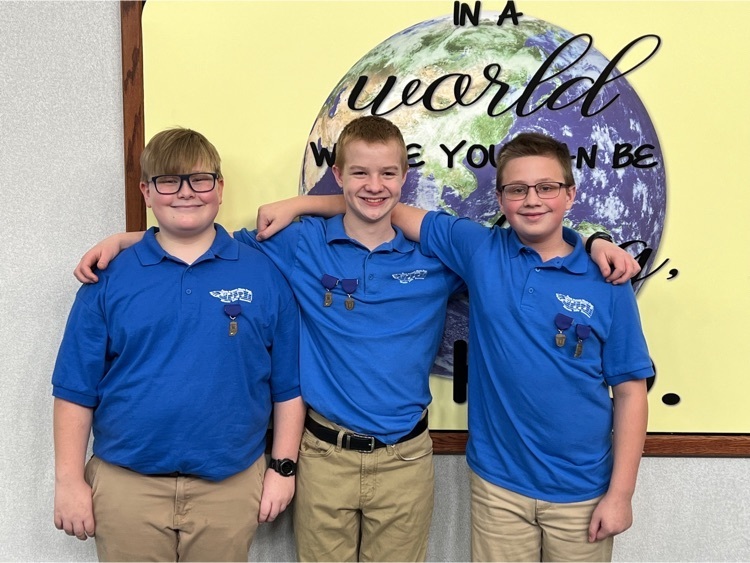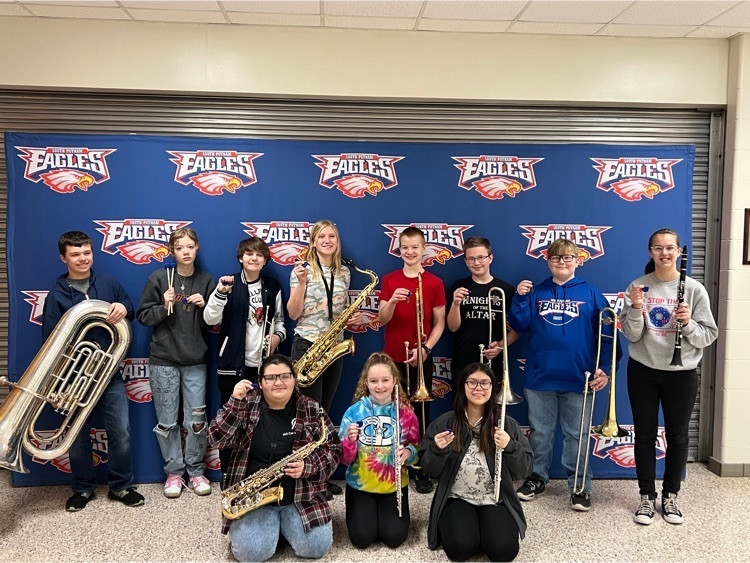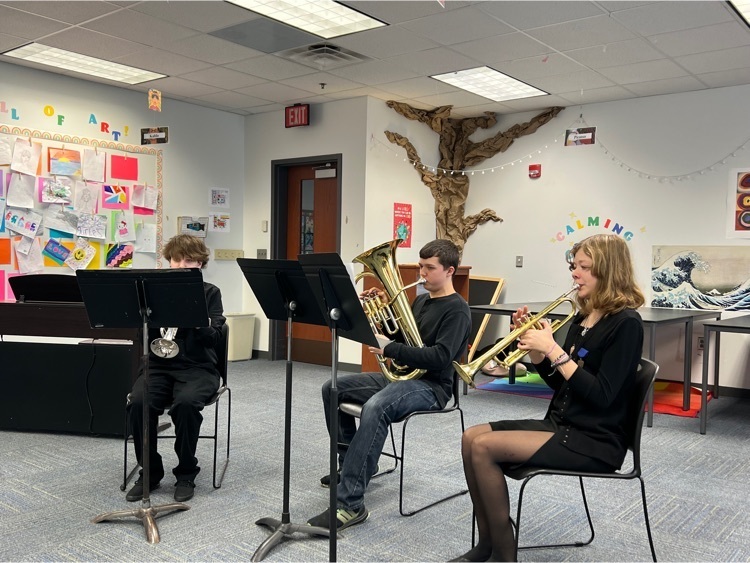 Great day for Eagle Wrestling yesterday at the Avon Sectional. It was fantastic to see our Eagle wrestlers compete. Congratulations to Ethan Harcourt and Wyatt Speth who both advanced to the regional this coming Saturday at Mooresville.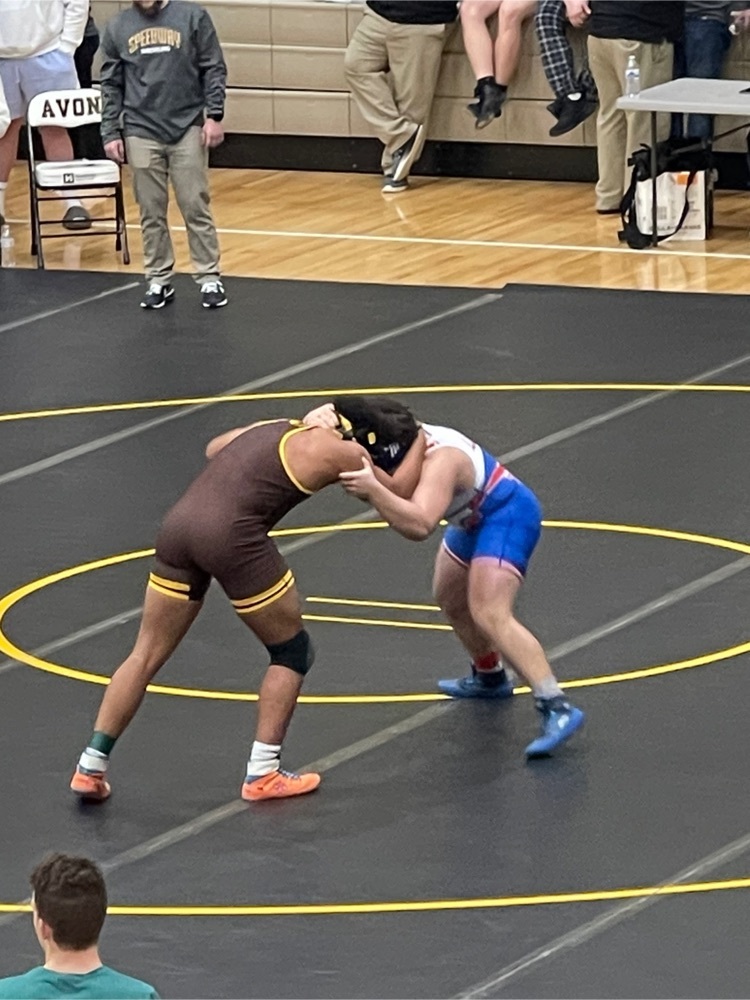 It is youth night at the boys basketball game. Thank you to all the parents and players of your future South Putnam Eagles.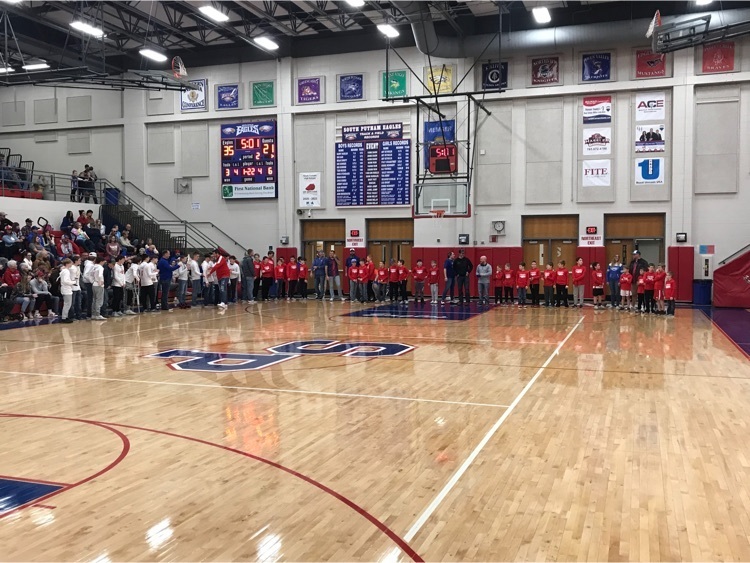 Thank you Jared, Brad, Jonathan and Claude for your work this afternoon!

Tonight's girls JV/V basketball game has been postponed until tomorrow night due to weather.

Good morning! We will close today. Our make up-day will be Monday, February 20th, Presidents Day.

Due to the increasing snow accumulation and safety concerns, South Putnam will cancel school today, Wednesday, January 25th. There will be NO eLearning; this will be an old-fashioned snow day! We will make up this day on February 20th, Presidents' Day. Stay safe, Eagles!

Good afternoon, Eagles. As we prepare for potential weather disruptions on Wednesday, we want to inform you that a decision about school delays or cancellations will most likely not be made this evening. With temperatures forecasted to be at or above freezing all night, we will be monitoring multiple weather models closely to make the best decision possible based on real-time data and road conditions in the morning. Please stay tuned for updates on Wednesday morning and be prepared for potential delays or cancellations. Stay safe, Eagles!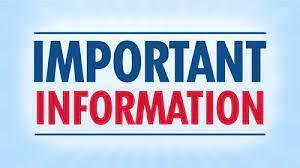 Awesome day for South Putnam swim program! The boys won and the girls placed second at WIC. There were also 2 school records broken. Megan Bumgardner broke the school record in the 100 backstroke. The team of Elise Kendall, Josey Helton, Megan Bumgardner, and Kallie Pastore broke a school record from 1977 in the 400 freestyle relay. Well done everyone! Congratulations to coaches Kendall and Pruitt!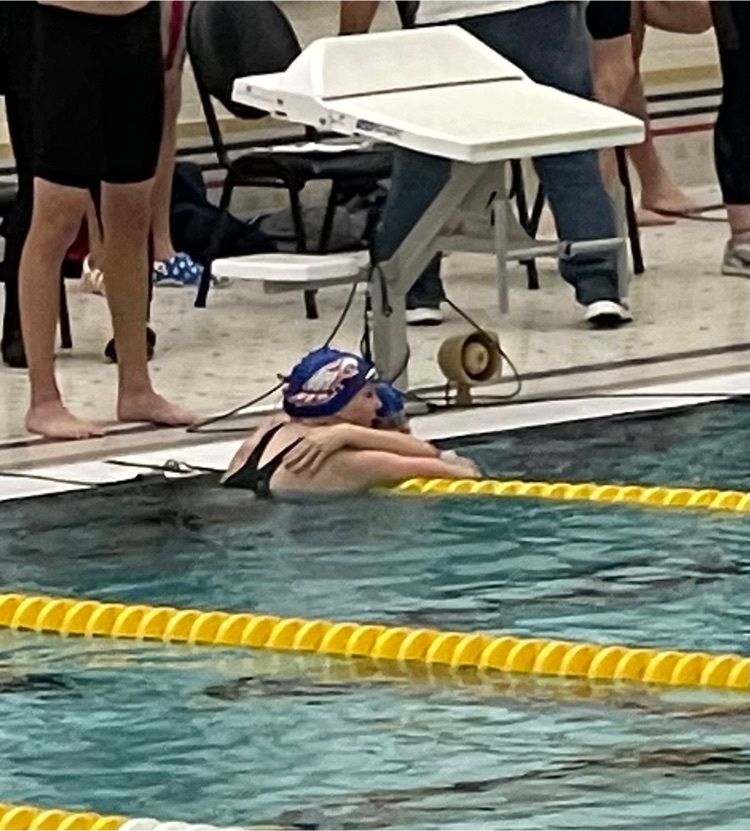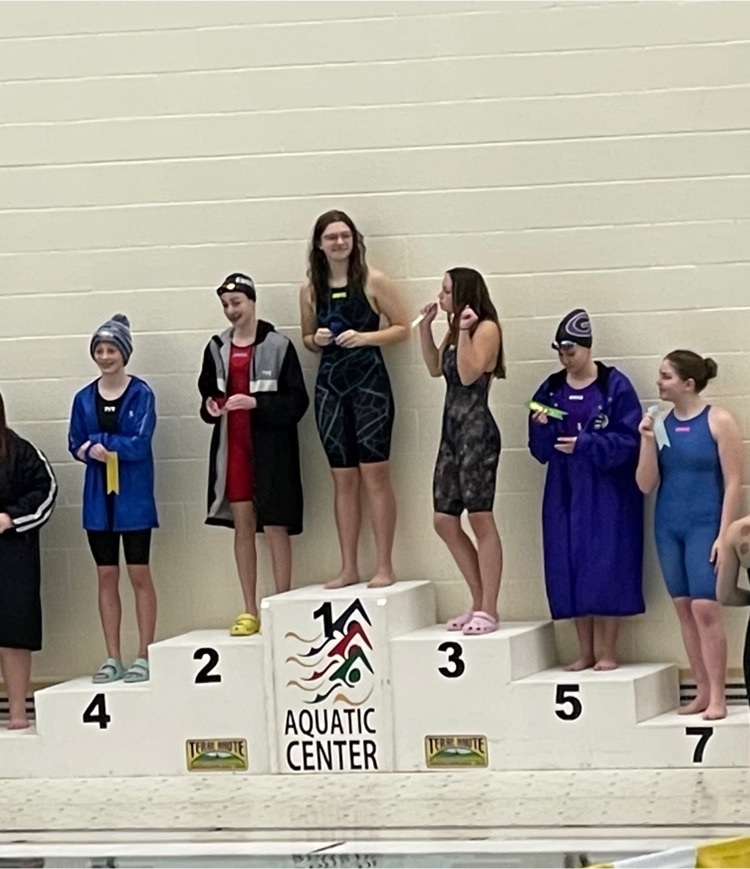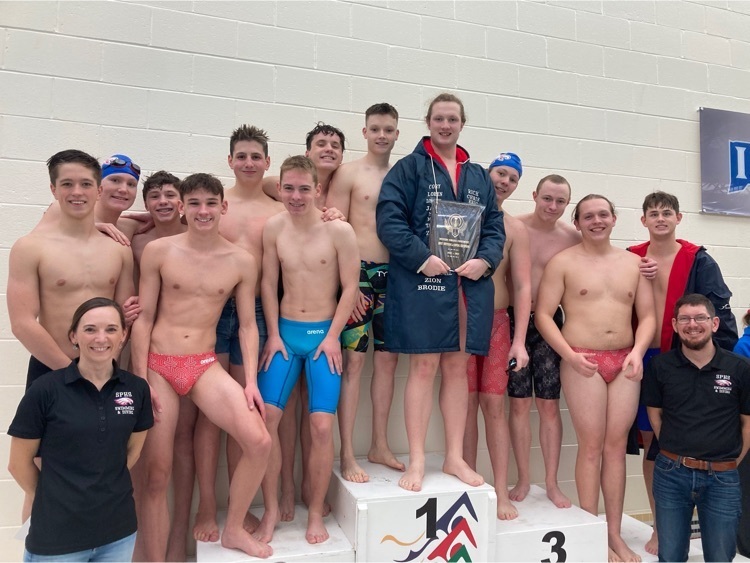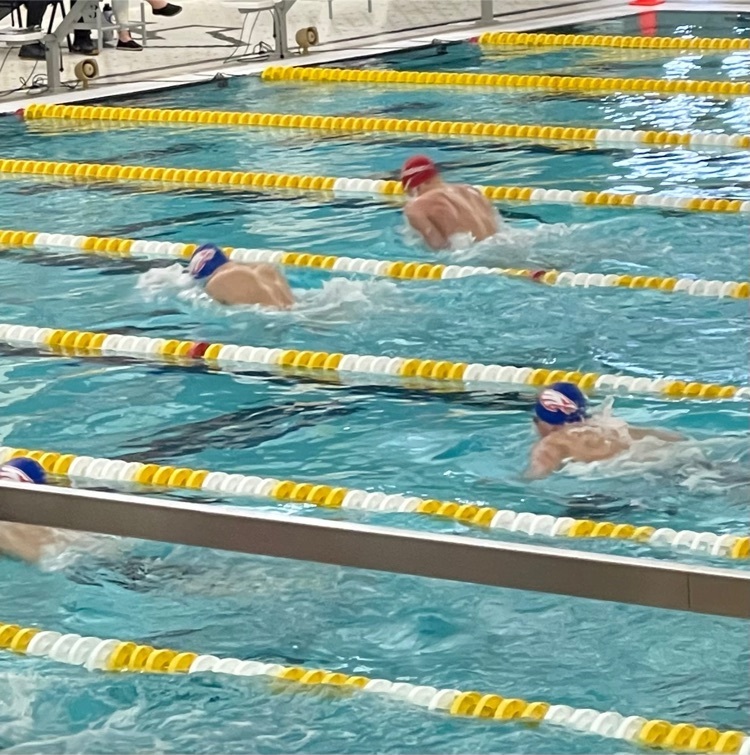 Middle School Girls Basketball had their first home game this week!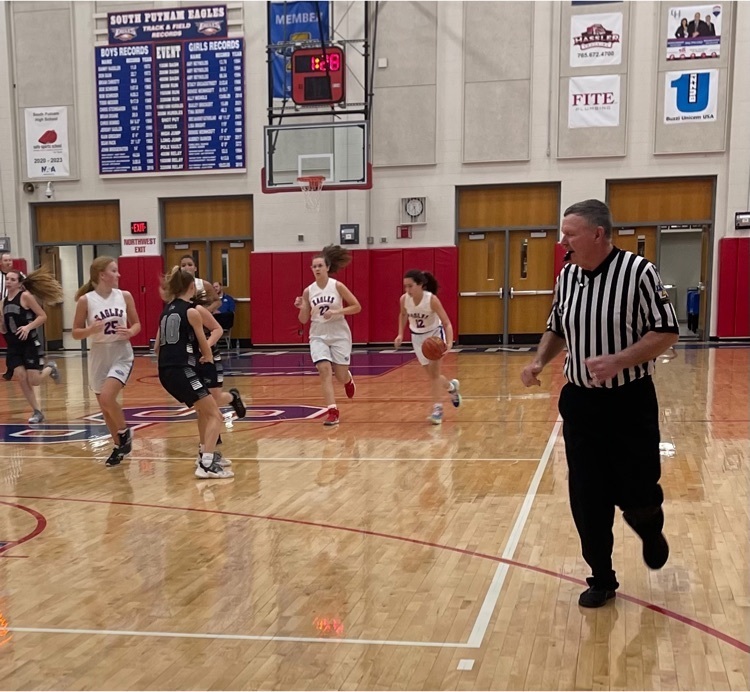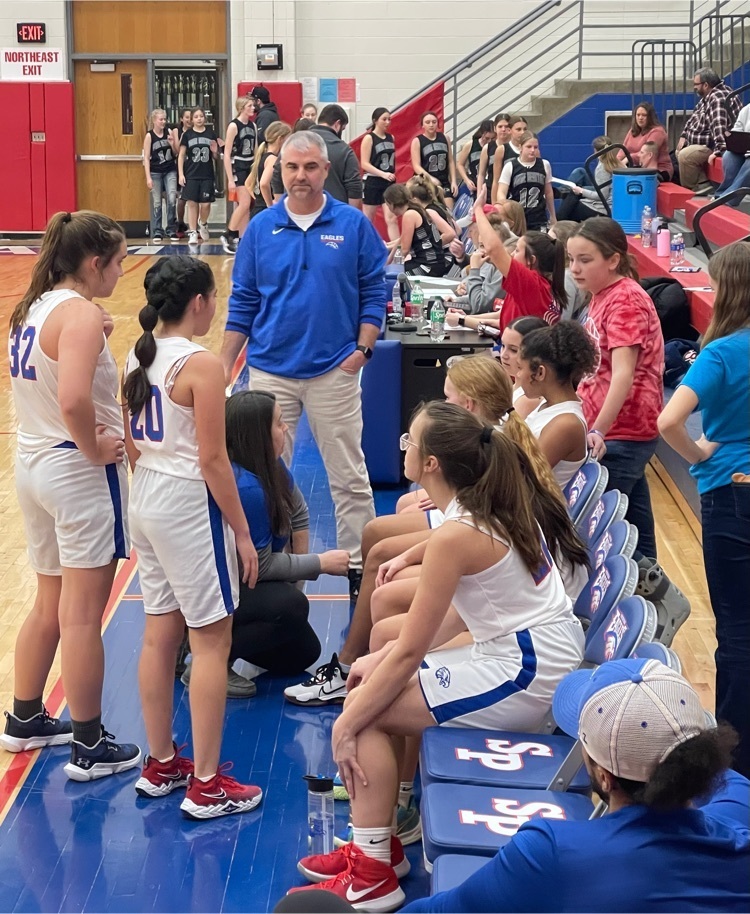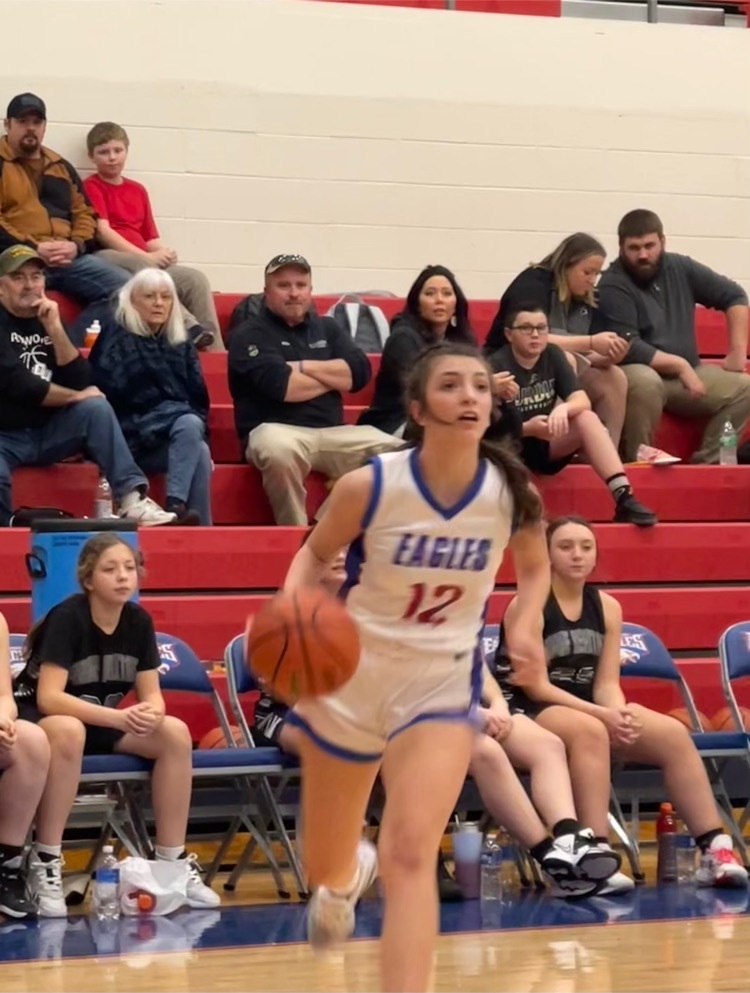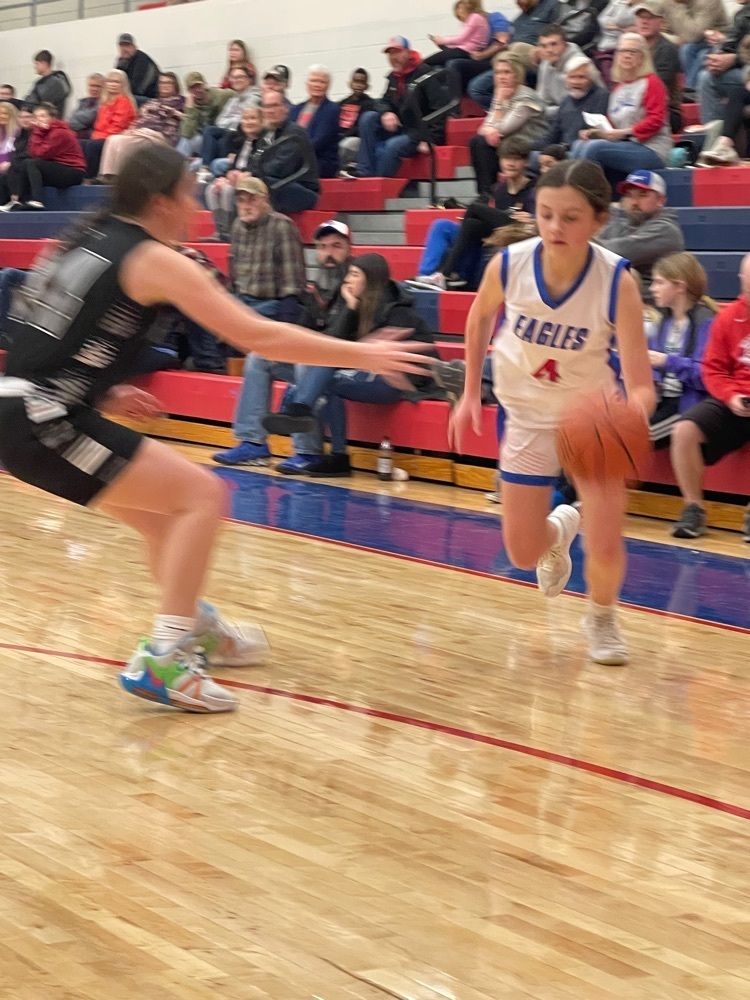 Making progress in our updated science classrooms!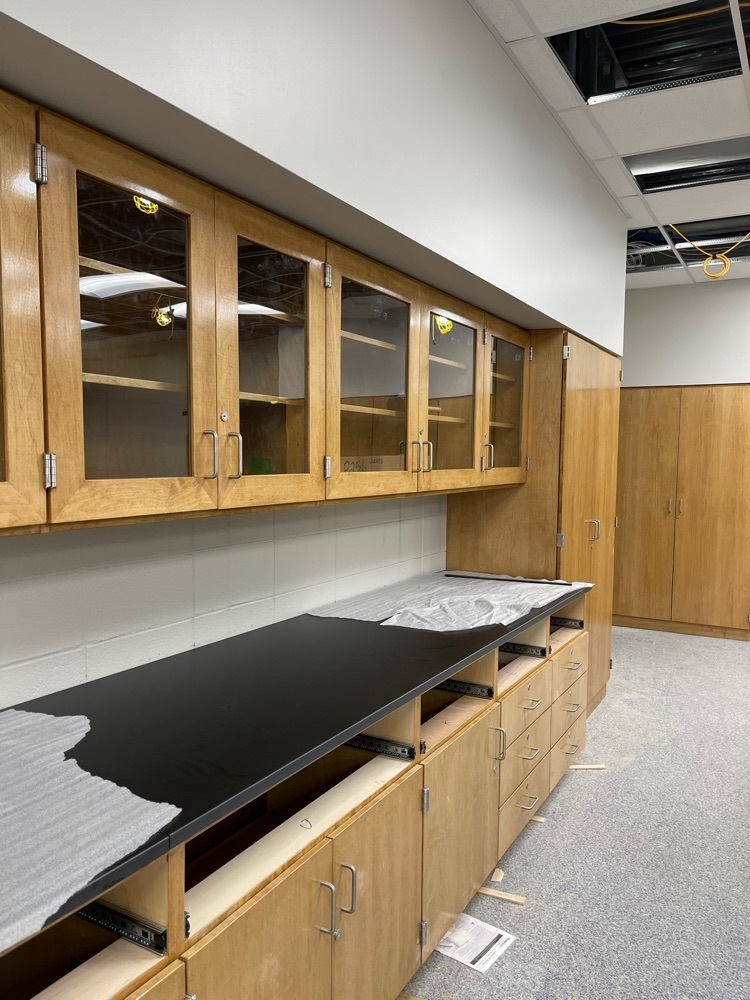 Students in Mr. Laney's class used their knowledge or kinetic and potential energy to build catapults.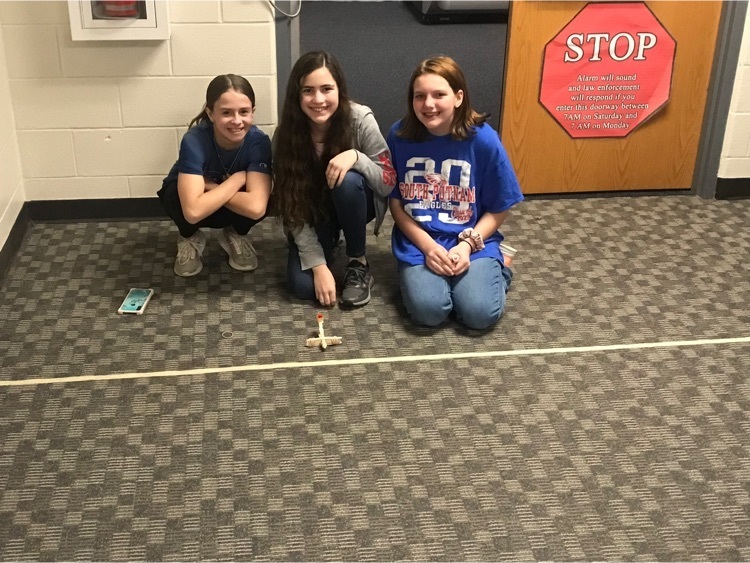 Our 7th and 8th grade boys basketball teams both won county tonight. Great job boys thanks for the hard work.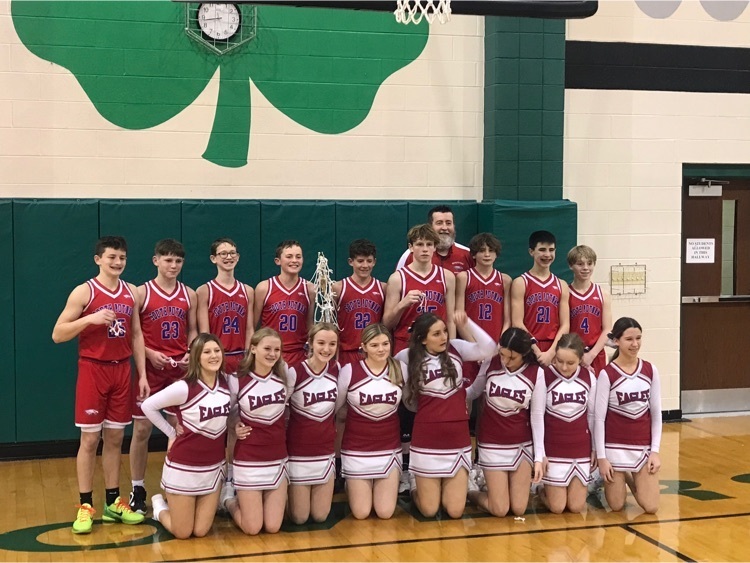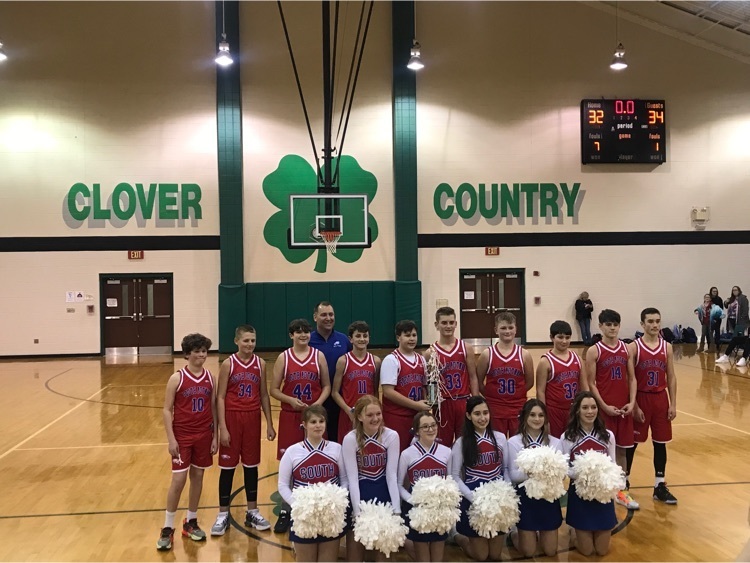 Congratulations to our 7th grade boys basketball team on their county championship.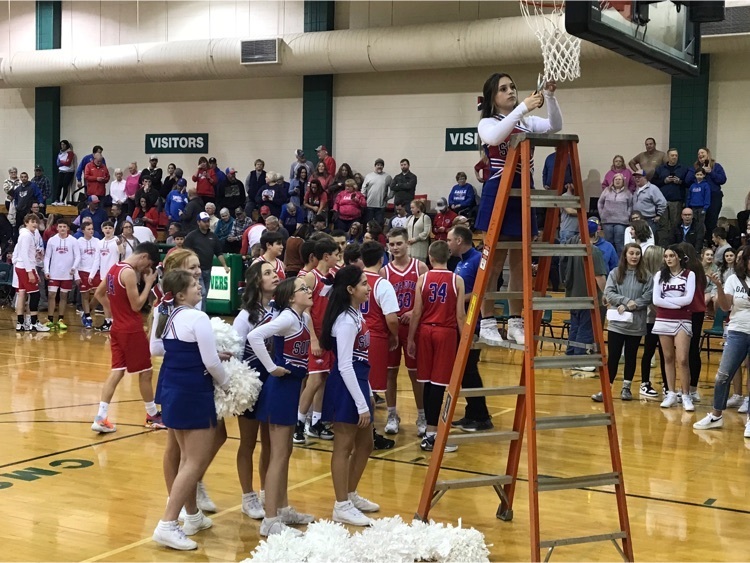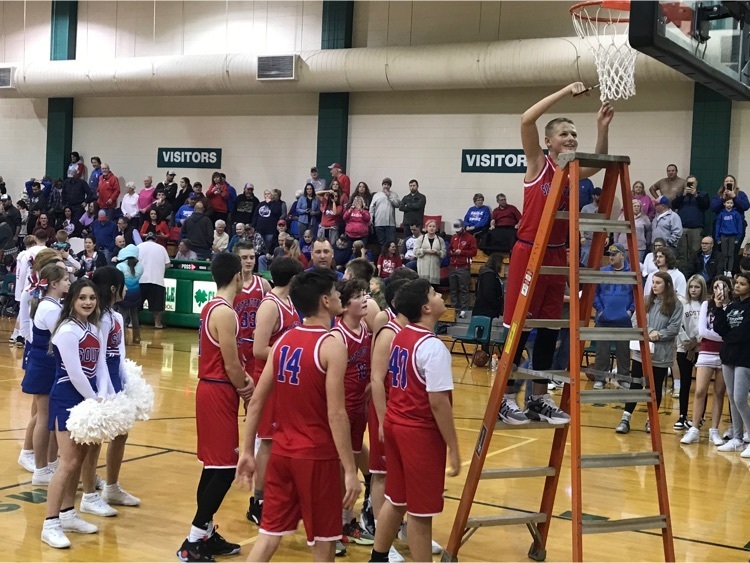 Friday night was a doubleheader as our basketball teams hosted Sullivan at home. The night was sponsored by the Indiana National Guard. Sgt. Frank Gardner provided jerseys and brought a flag for the evening. The night ended with a tightly contested boys game. Our excited fans supported our tough-playing athletes to the buzzer.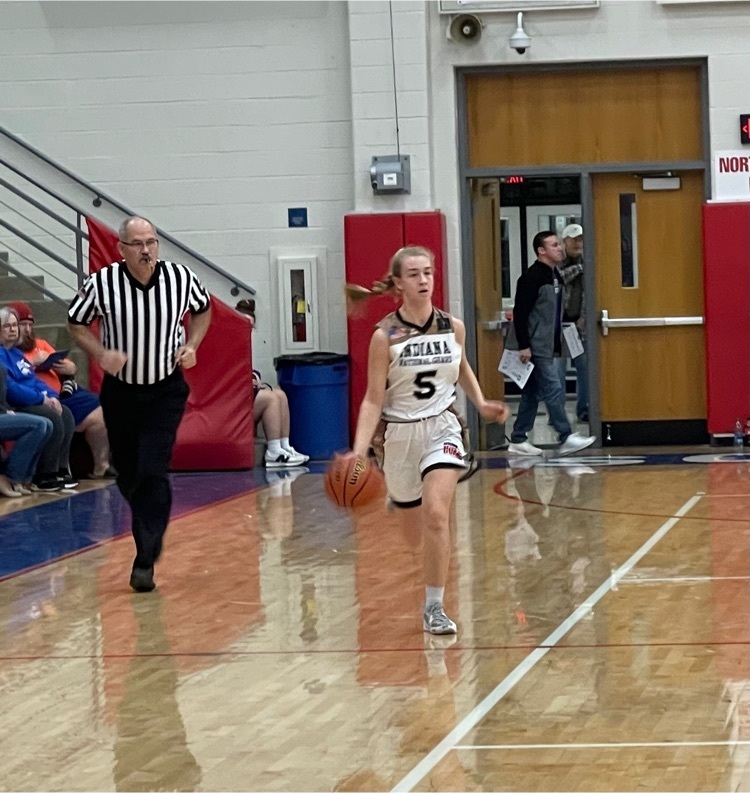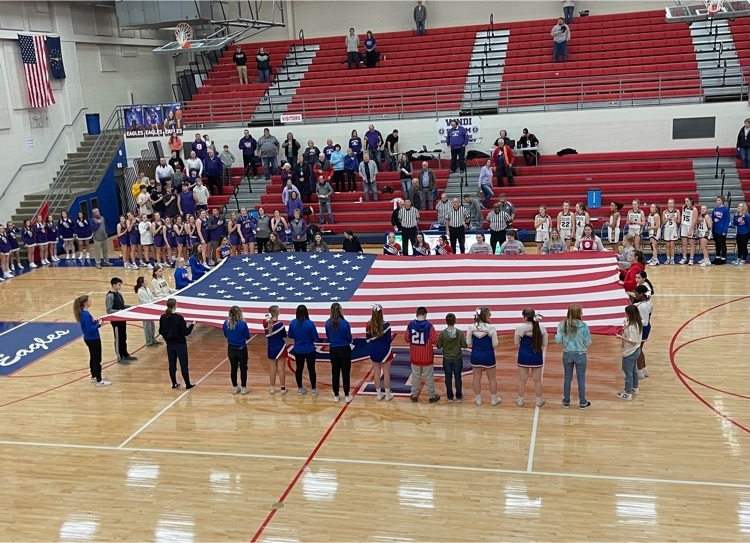 Thursday night our 7th and 8th grade boys basketball teams competed against Southmont. 7th grade won and 8th grade almost won an incredible overtime game!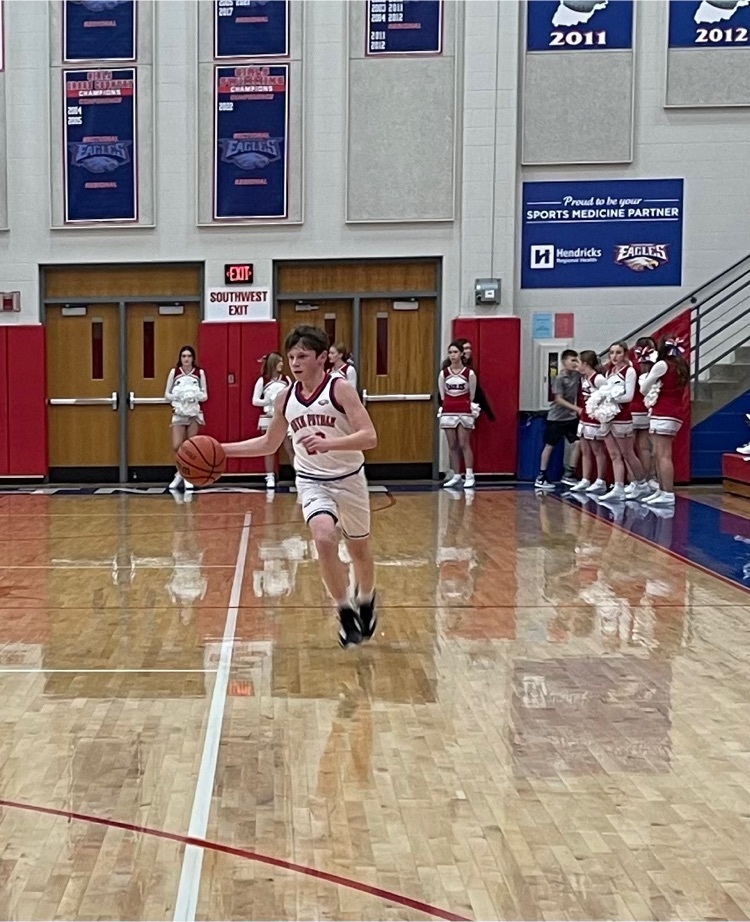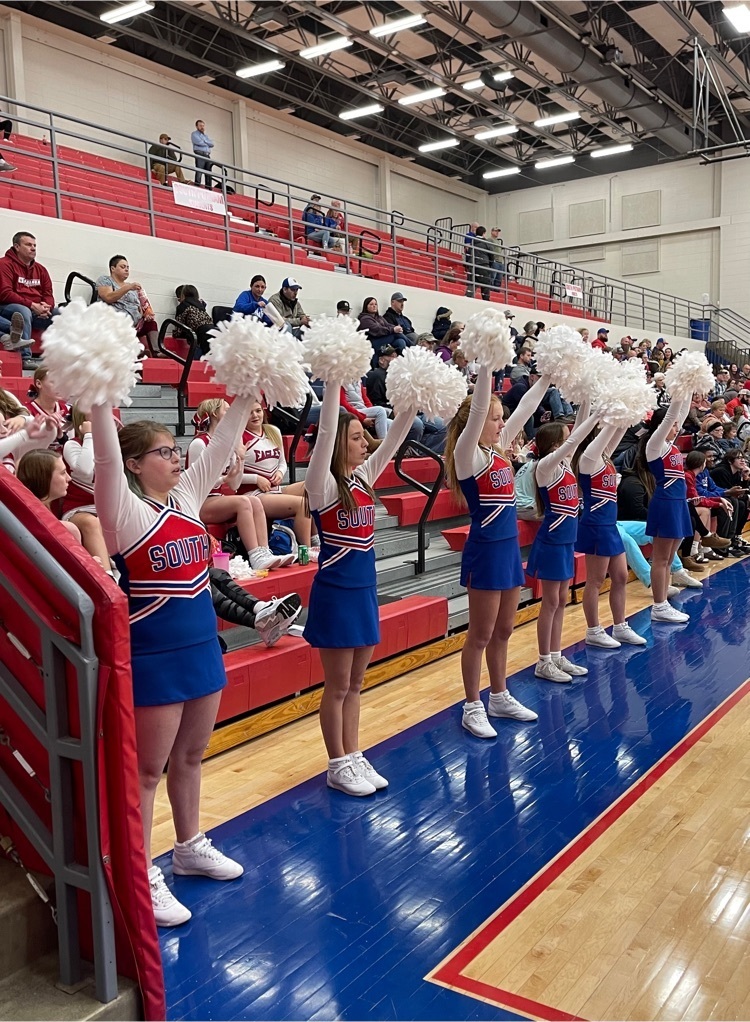 Q: Why would Eagles ever wear purple? A: Tease Mr. Yowell