Eagles beat North Clay 70-44!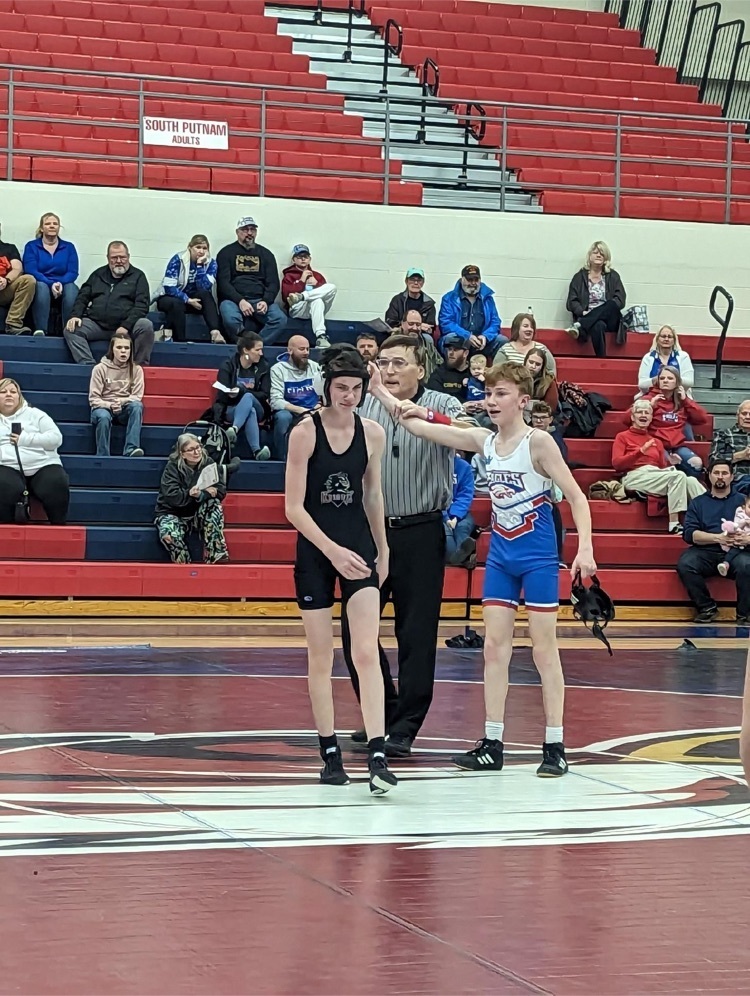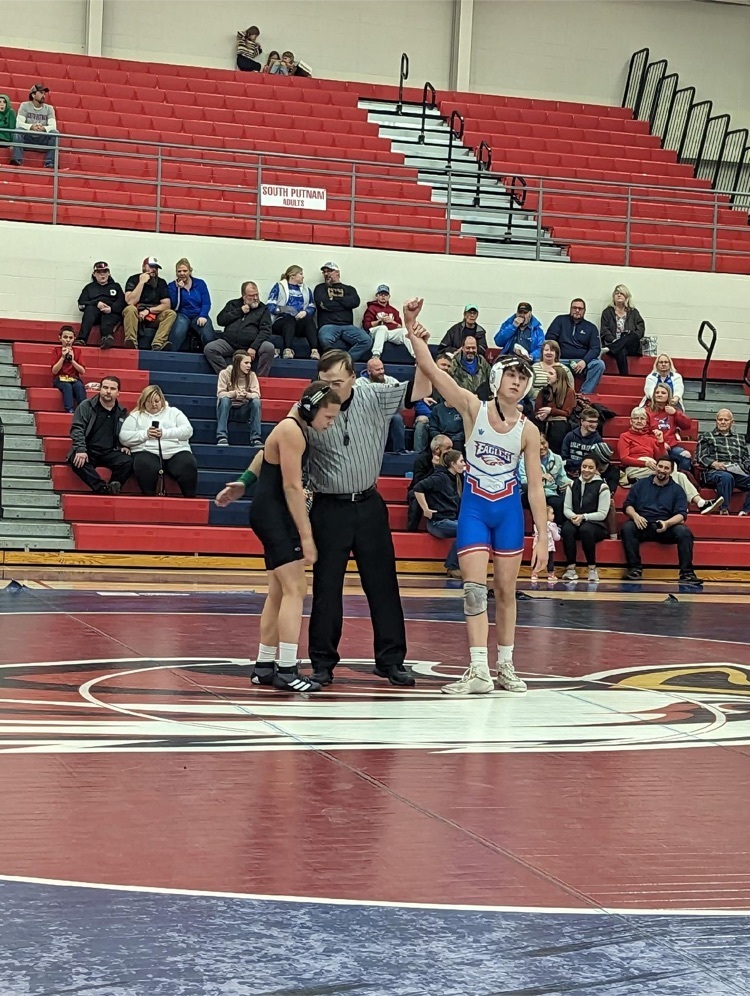 On Friday Ag week wrapped up with staff getting pied by students.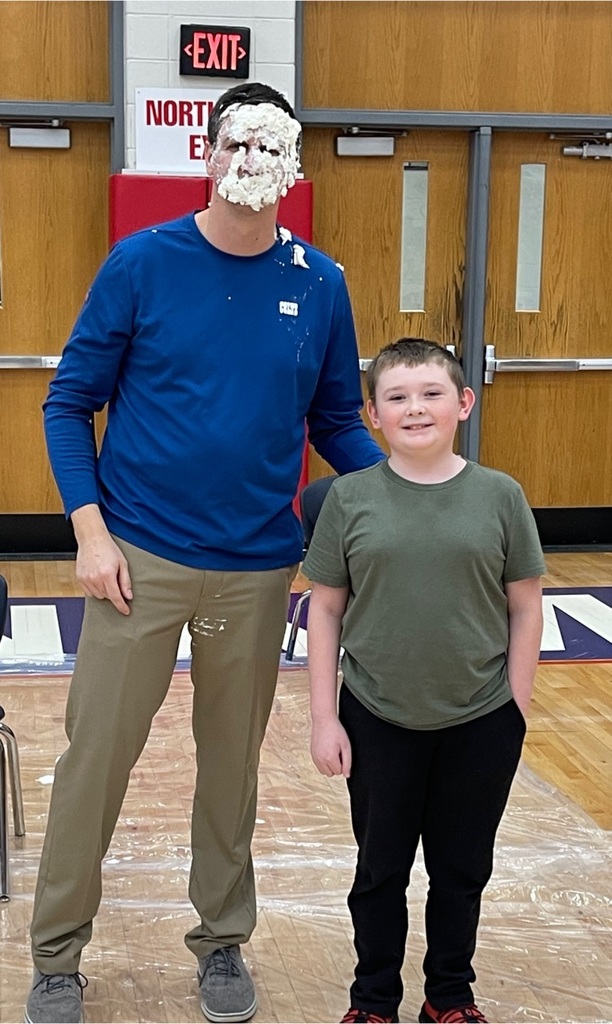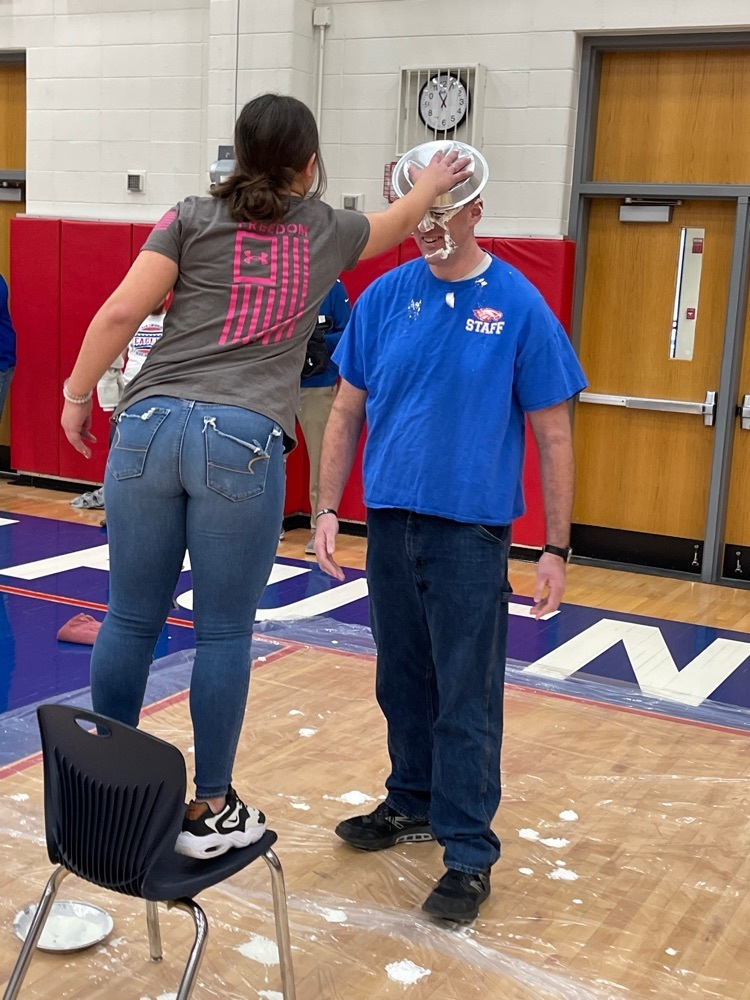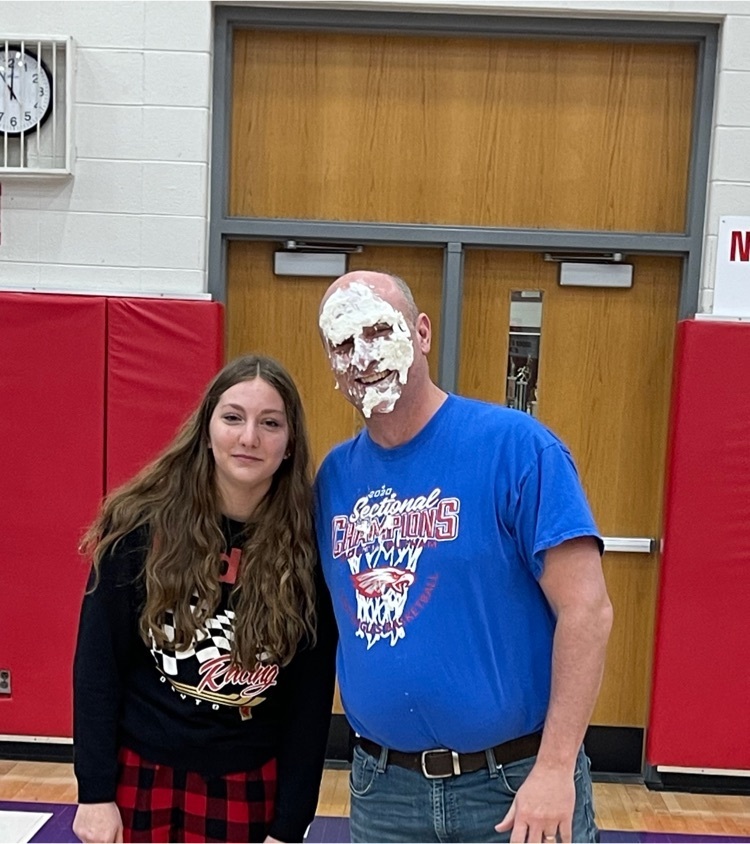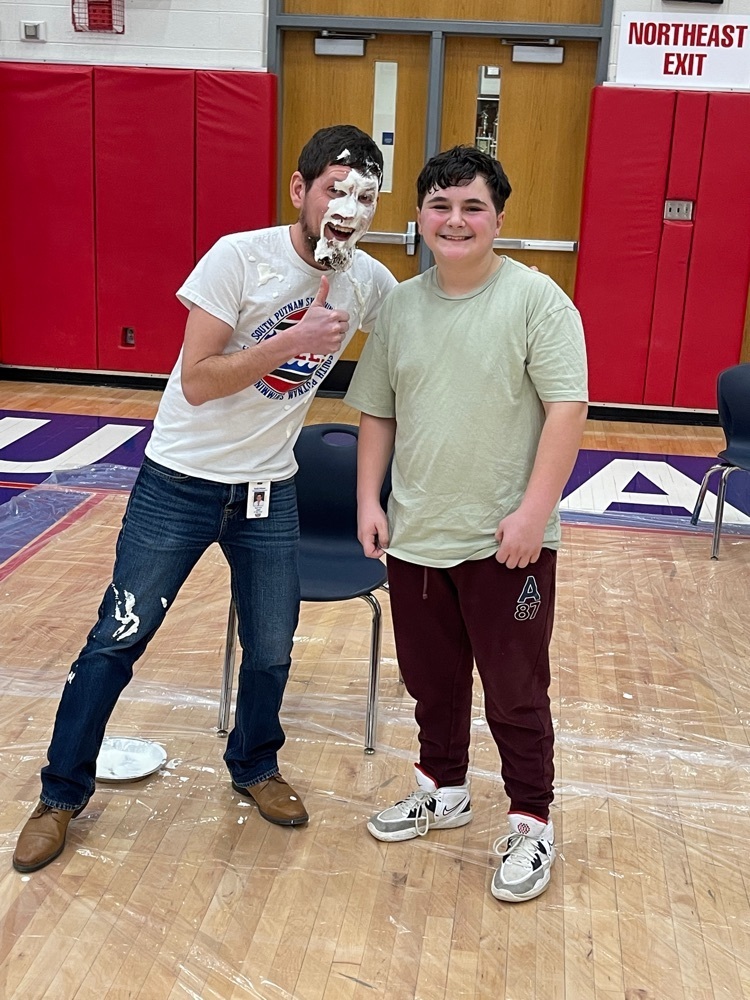 FFA members treated the staff to breakfast this morning as part of FFA week!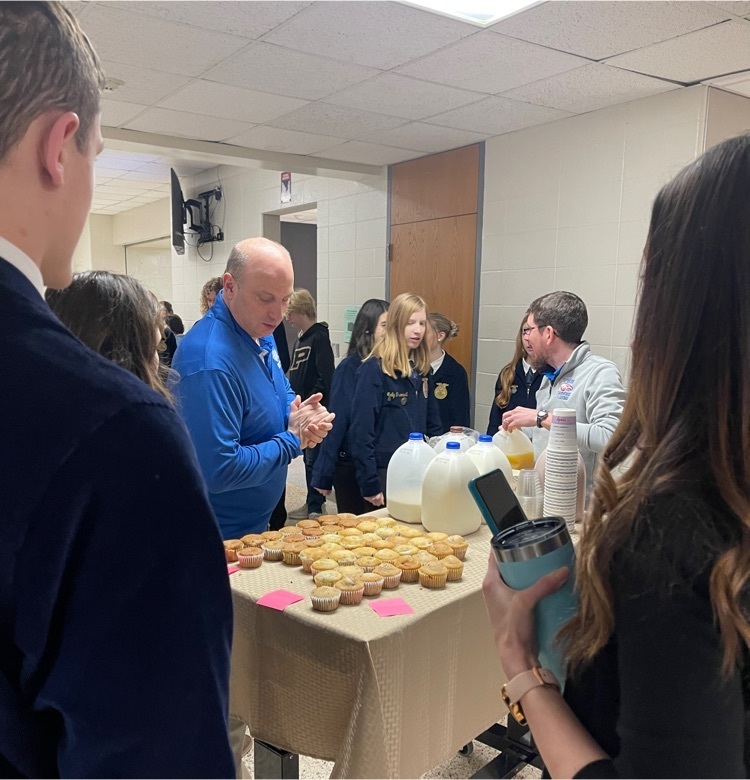 Congratulations to Keaton Chew for placing second in the Greencastle Rotary Club and District speech contest. Keaton and other participants spoke on the theme: "Imagine a world where you put service before self." Keaton spoke on how service can improve physical and emotional health as well as lead to interpersonal community growth. His examples came from his part-time job and his FFA experiences. He described FFA as an extended family who helps one another, shares wisdom and pushes each other to grow. Well done, Keaton! We are proud you are an Eagle!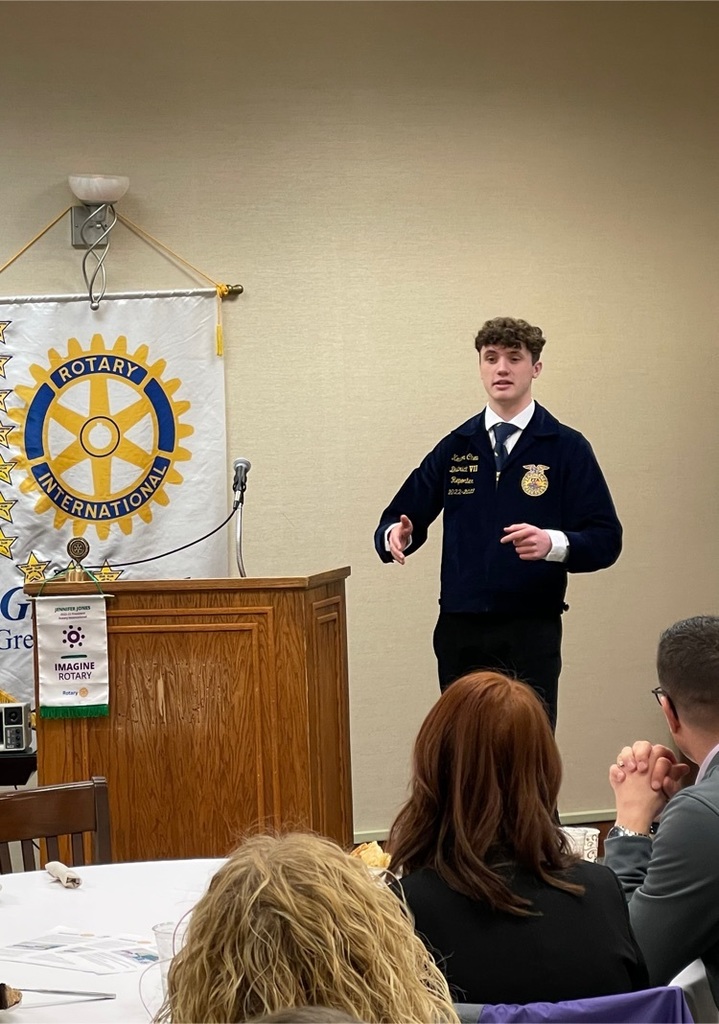 Mrs. Boyce's 6th grade math classes have been applying real-world skills in their study of unit rates. Students completed a mindful grocery shopping activity and a macaroni & cheese project to compare unit cost based on weight & marketing strategies. 6th graders are learning to be smart shoppers!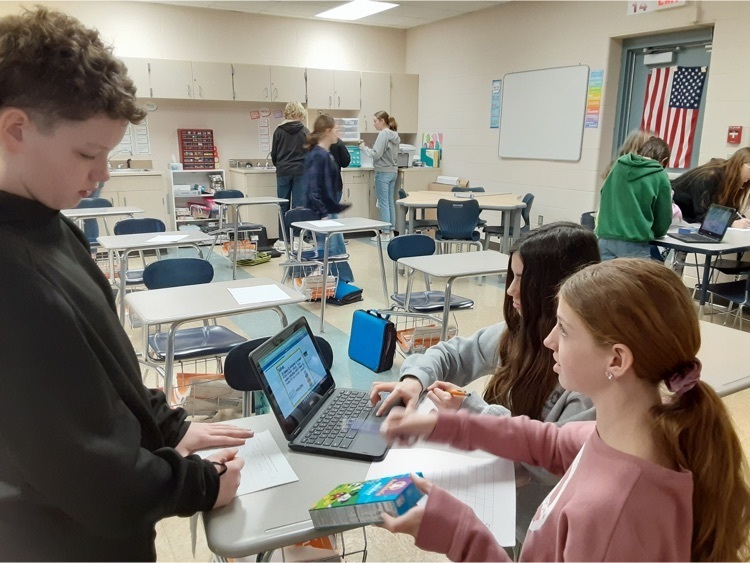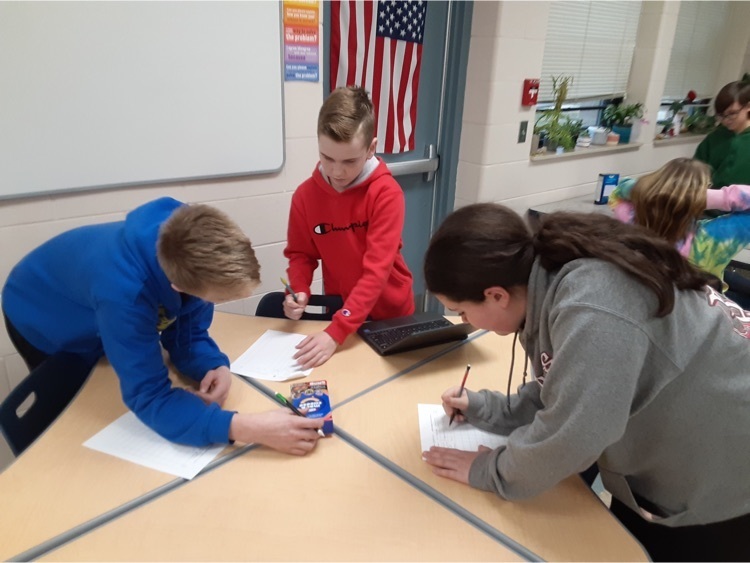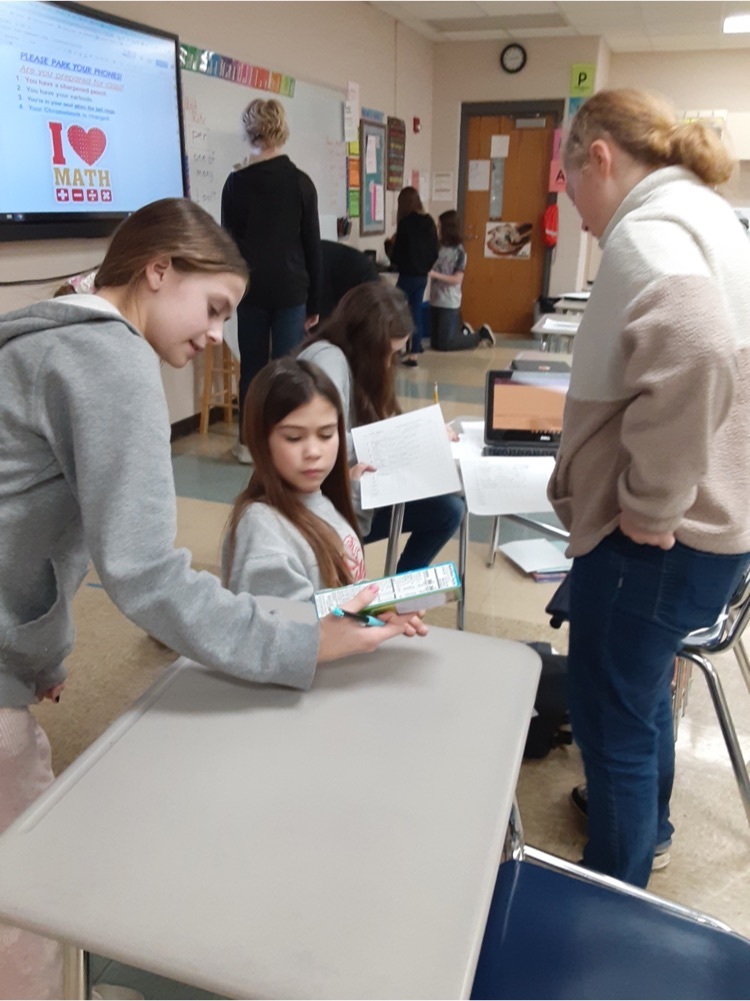 Last night South Putnam Middle School Wrestlers defeated Cloverdale at home!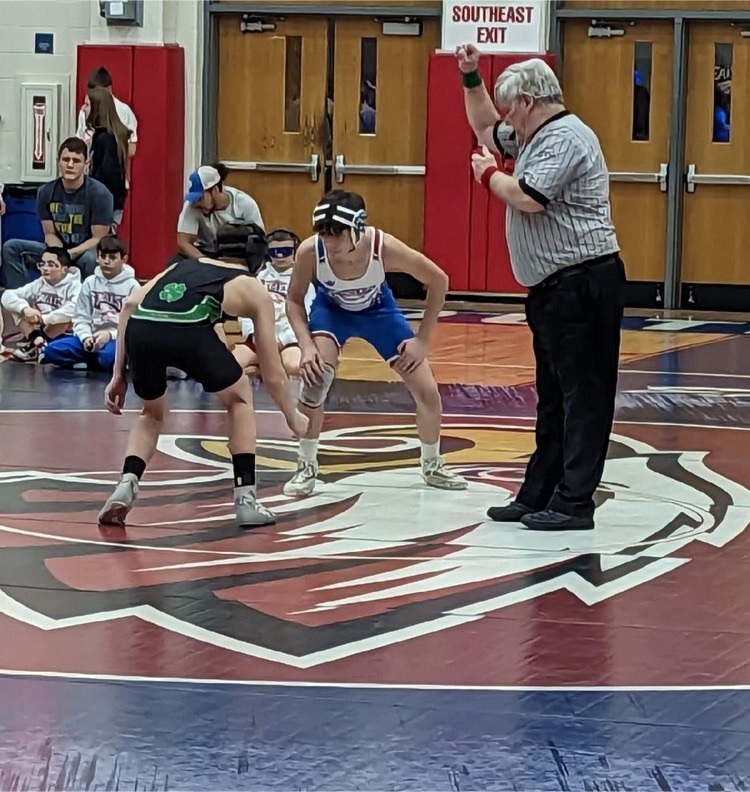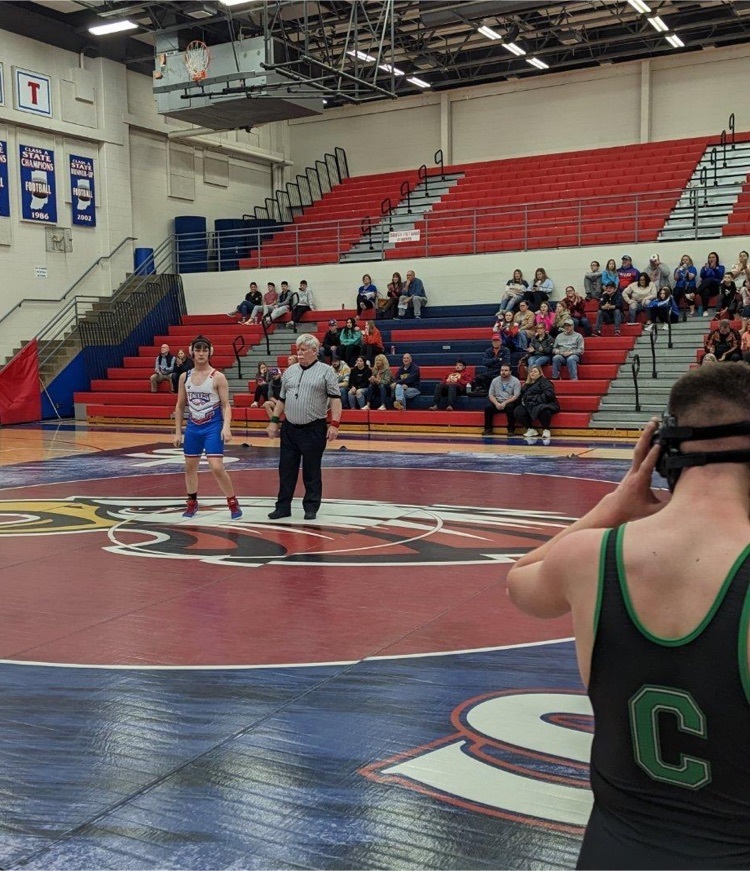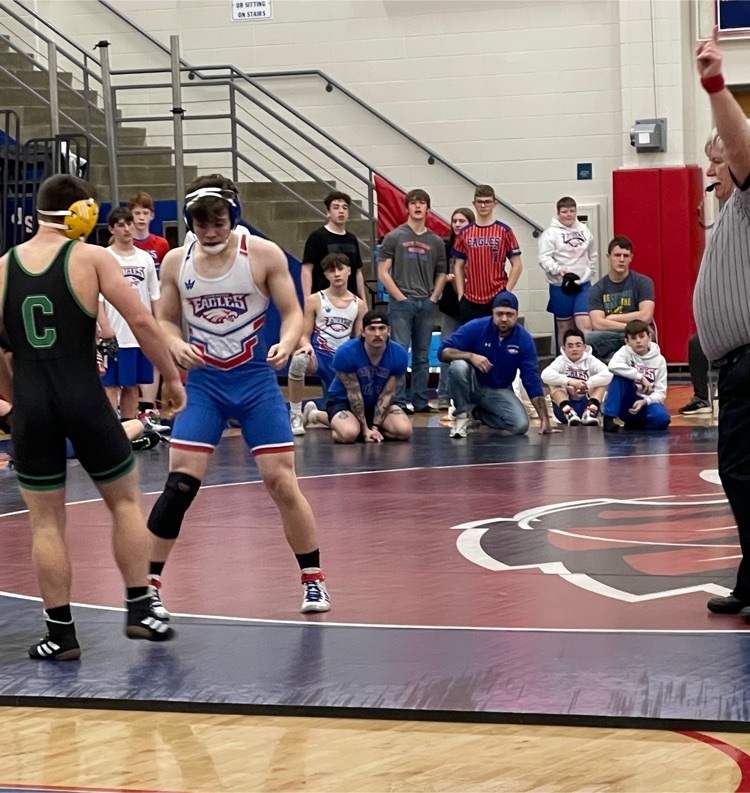 Is it a plant or an animal? Well, it depends, but either way, it is definitely Ag week!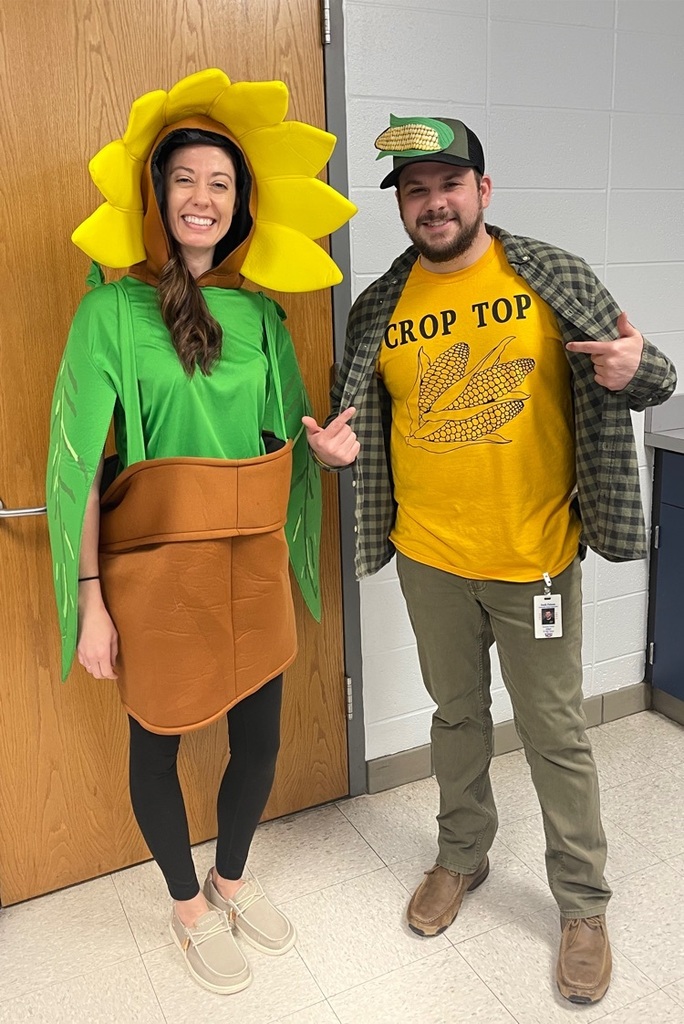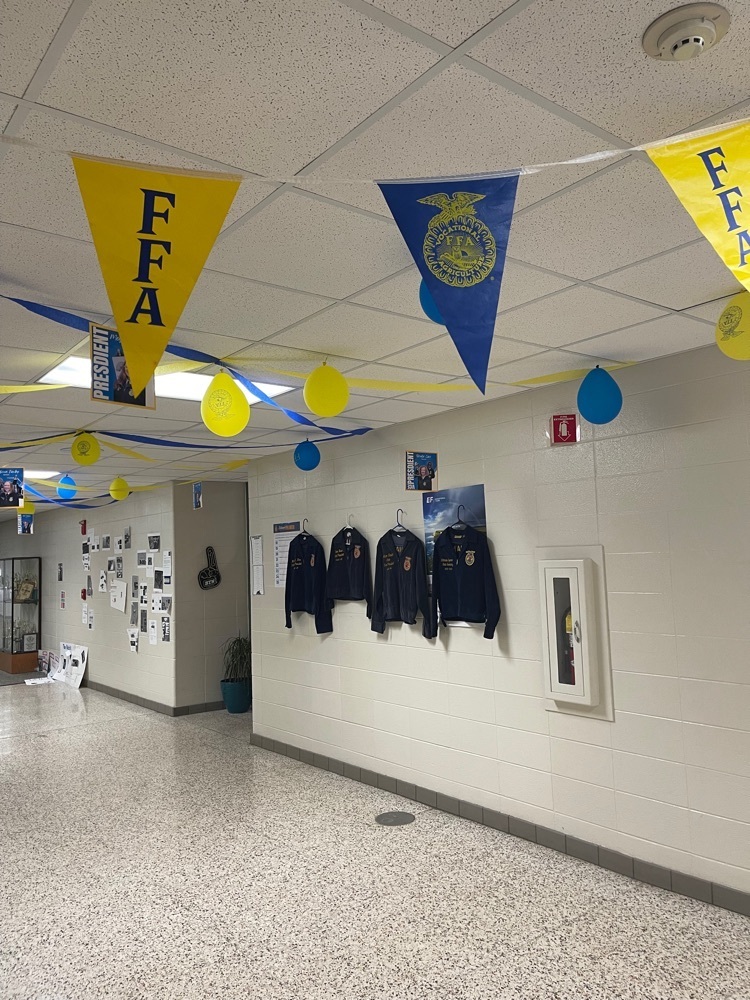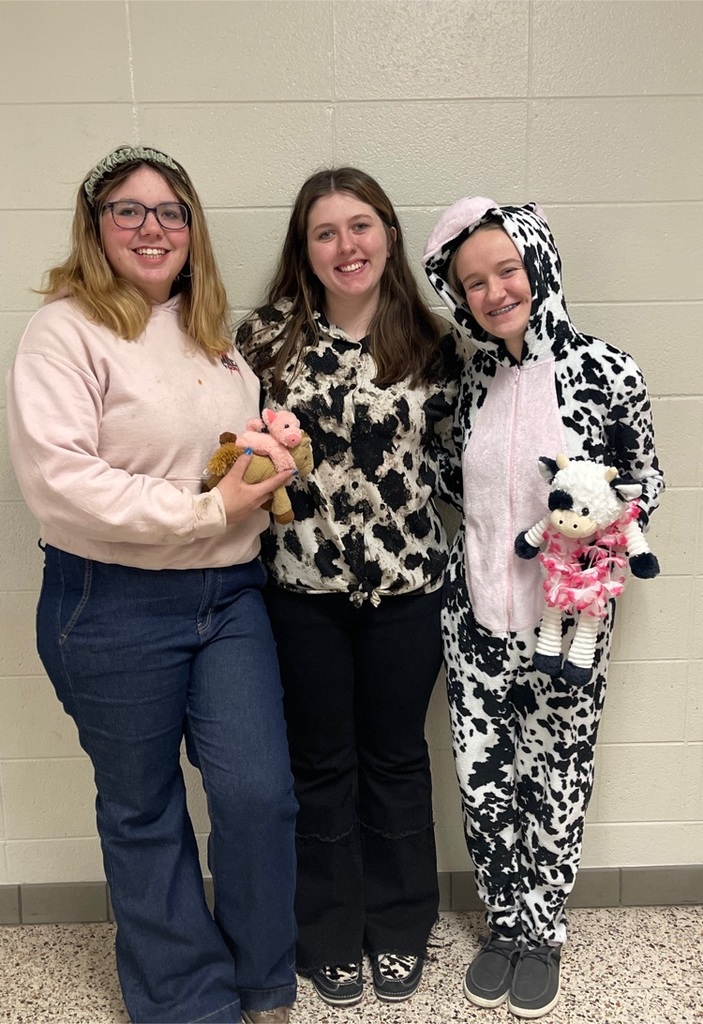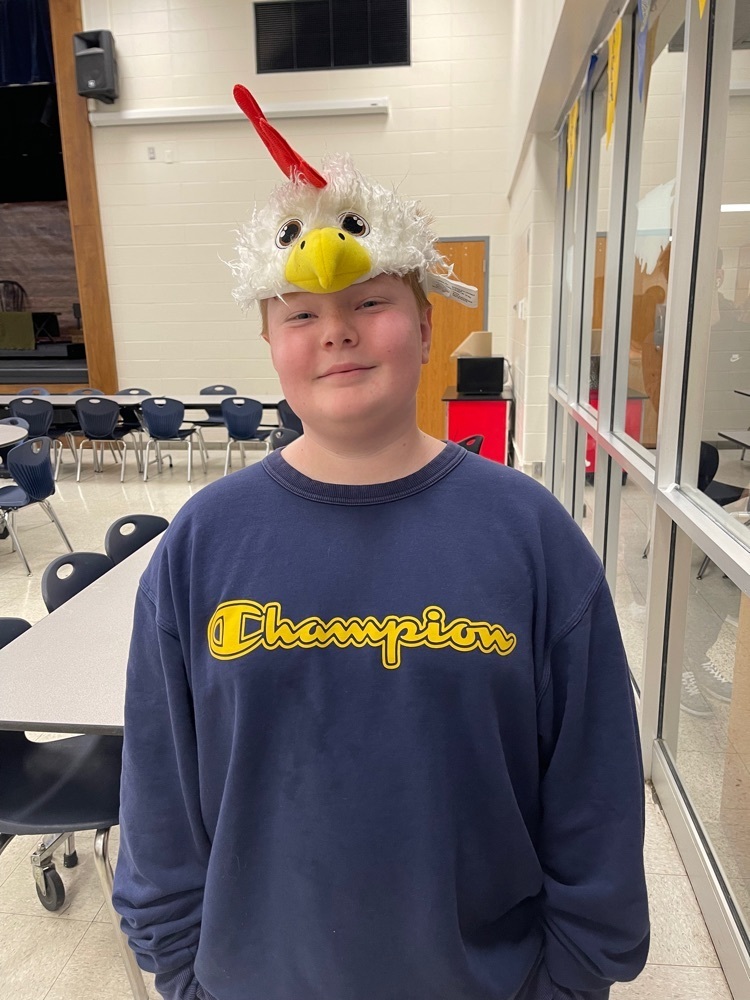 What a night! JV and Varsity both beat North Vermillion on Senior Night! The youth cheerleaders also came out to support our team! The Eagle Nest was packed with South Putnam fans! Congratulations to our Seniors!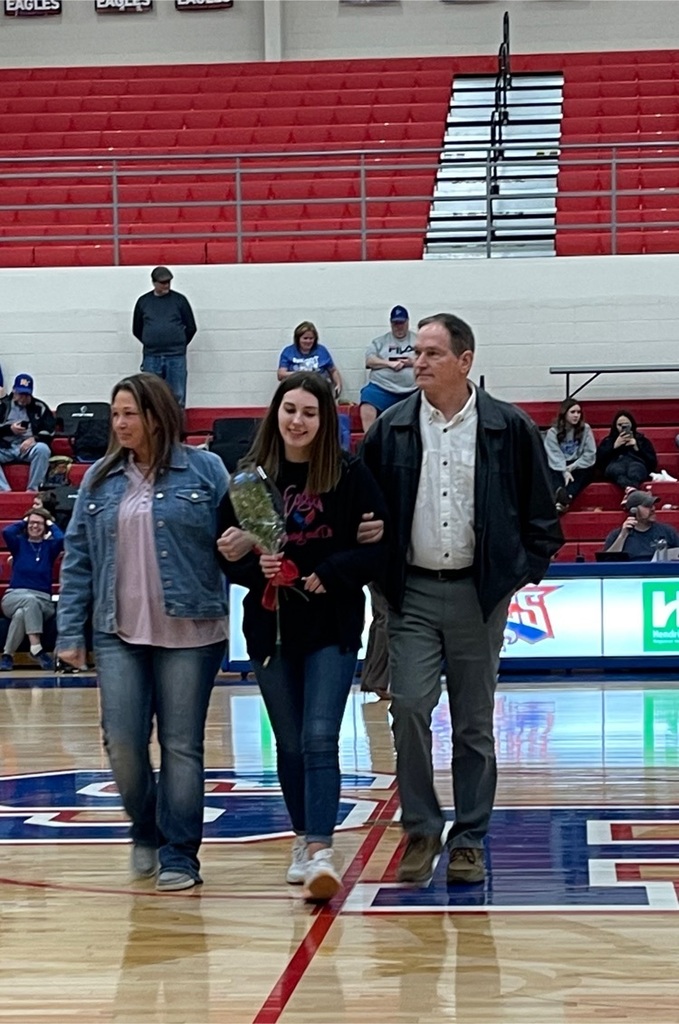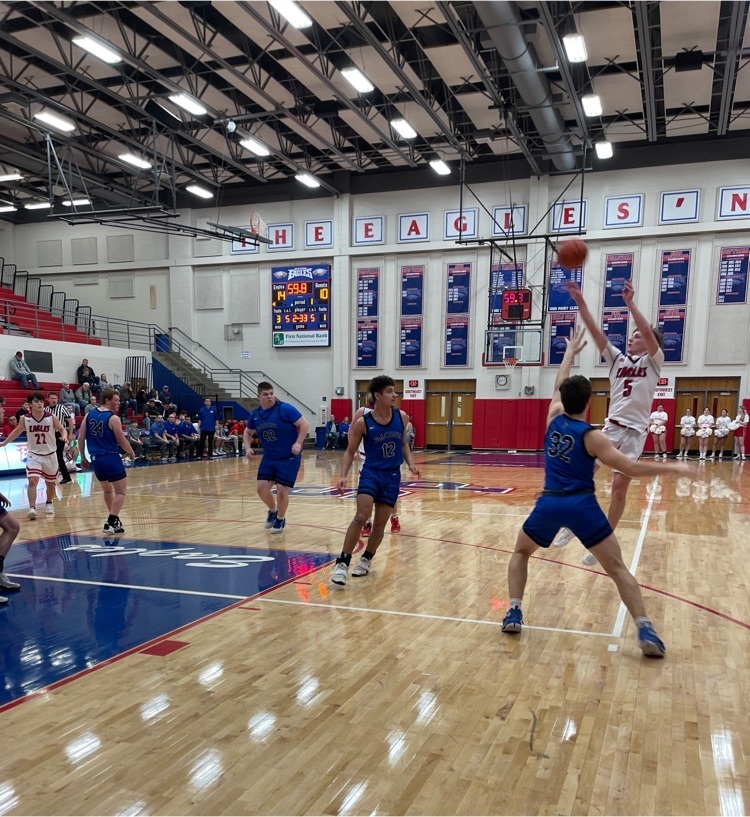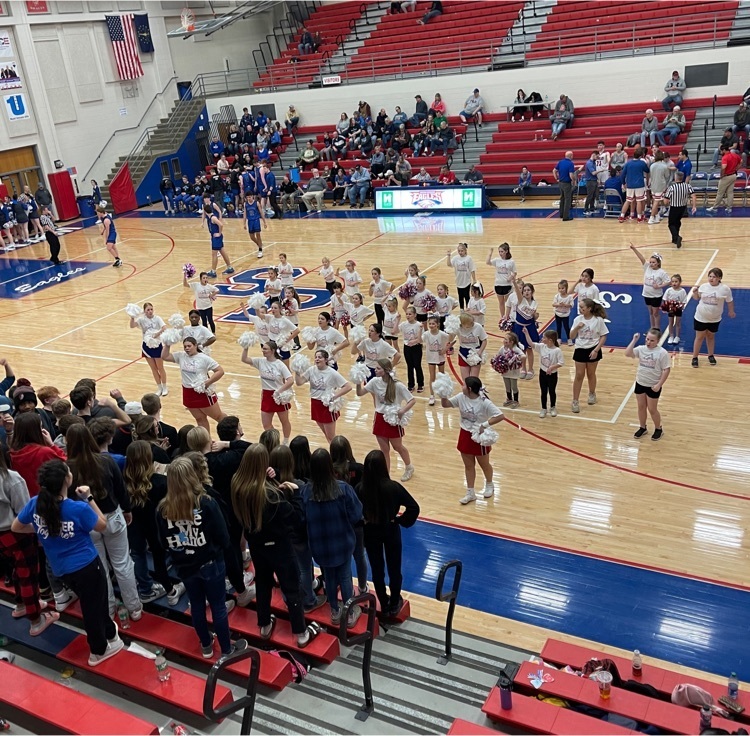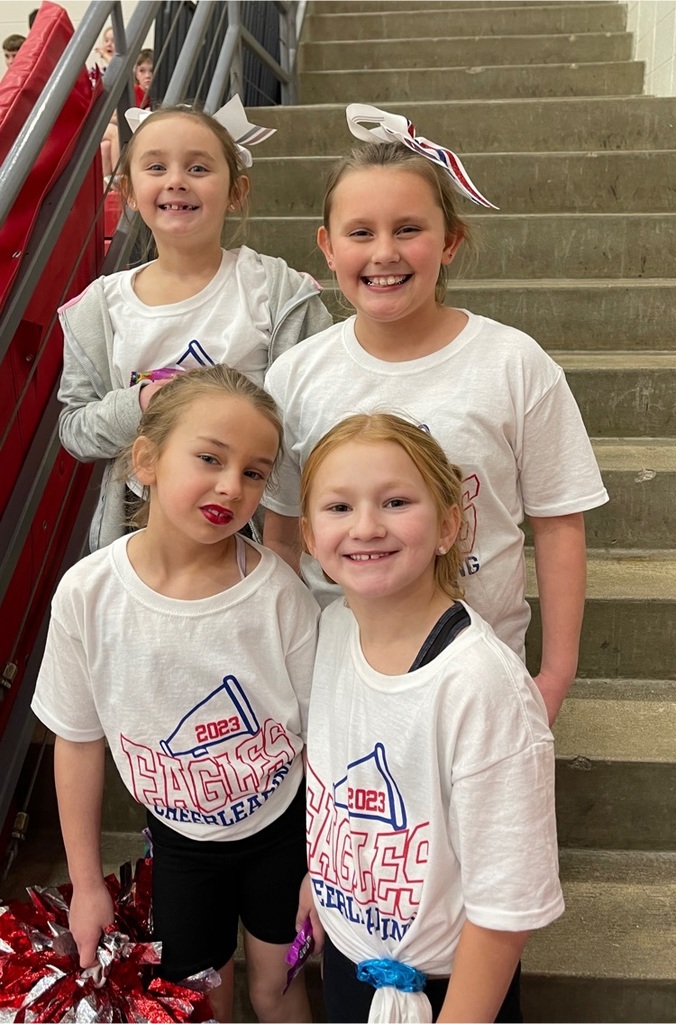 In the upperclassmen vs faculty Student Council sponsored Fun Friday basketball game, Seth Hammond clinched the victory with a free throw!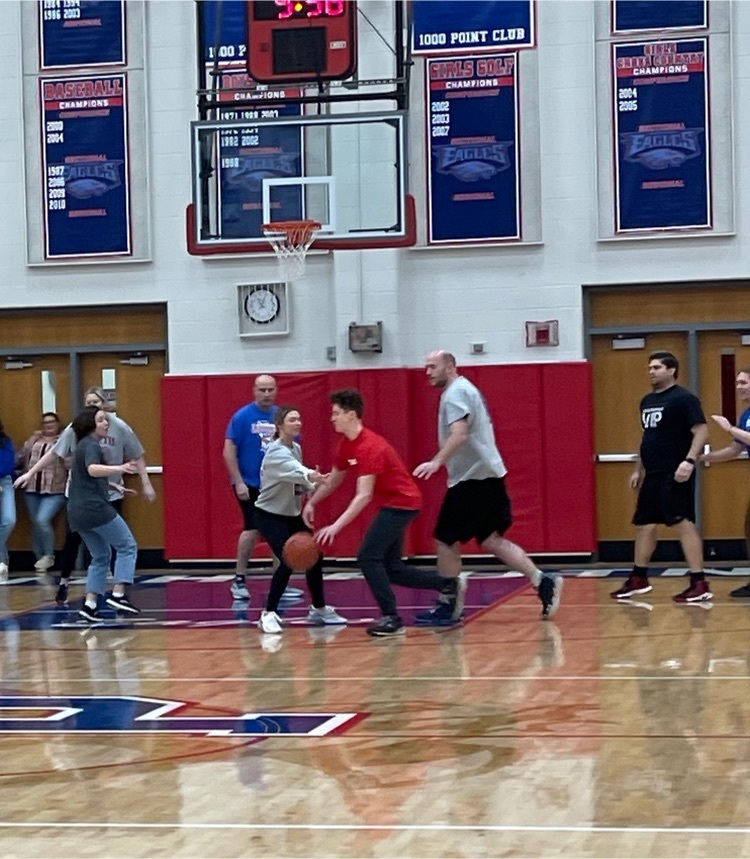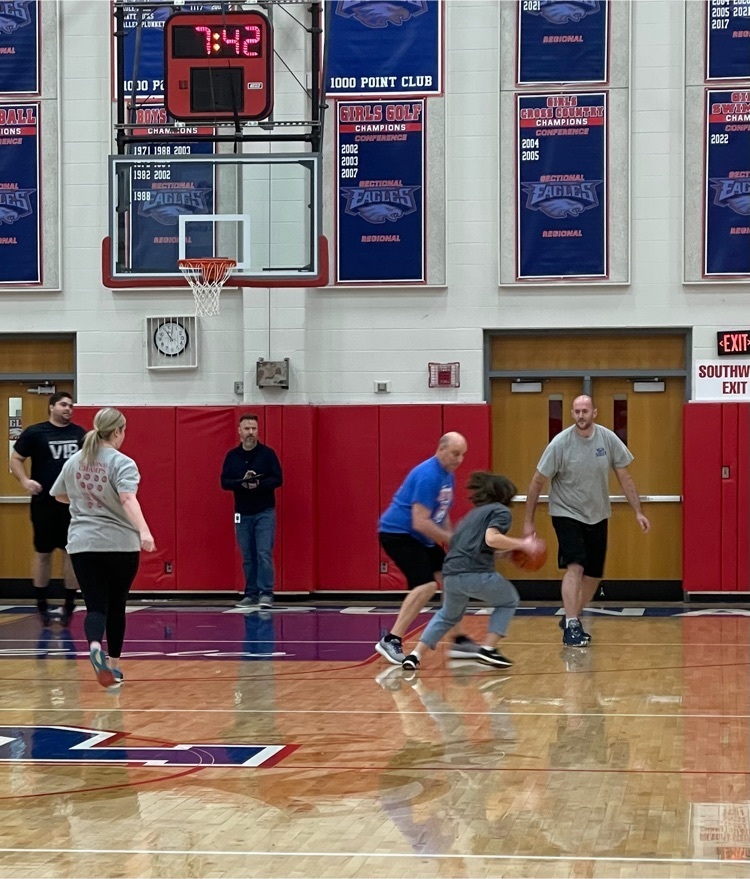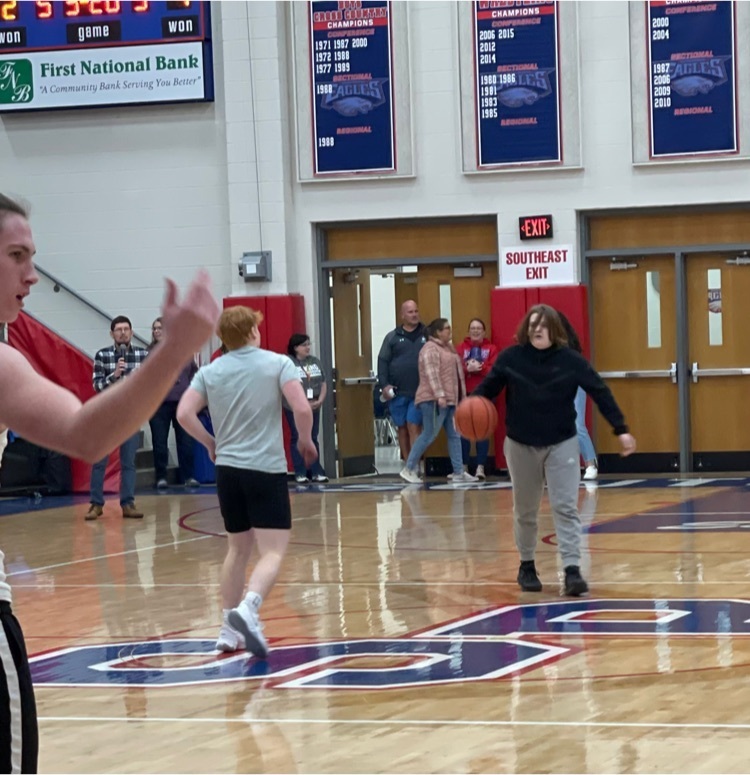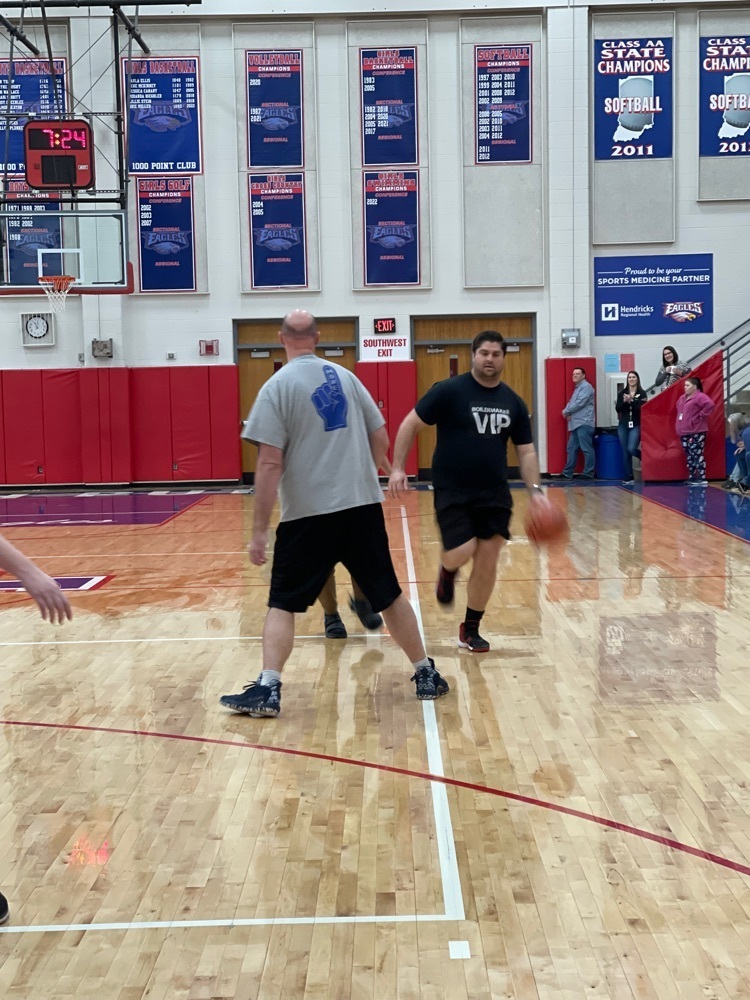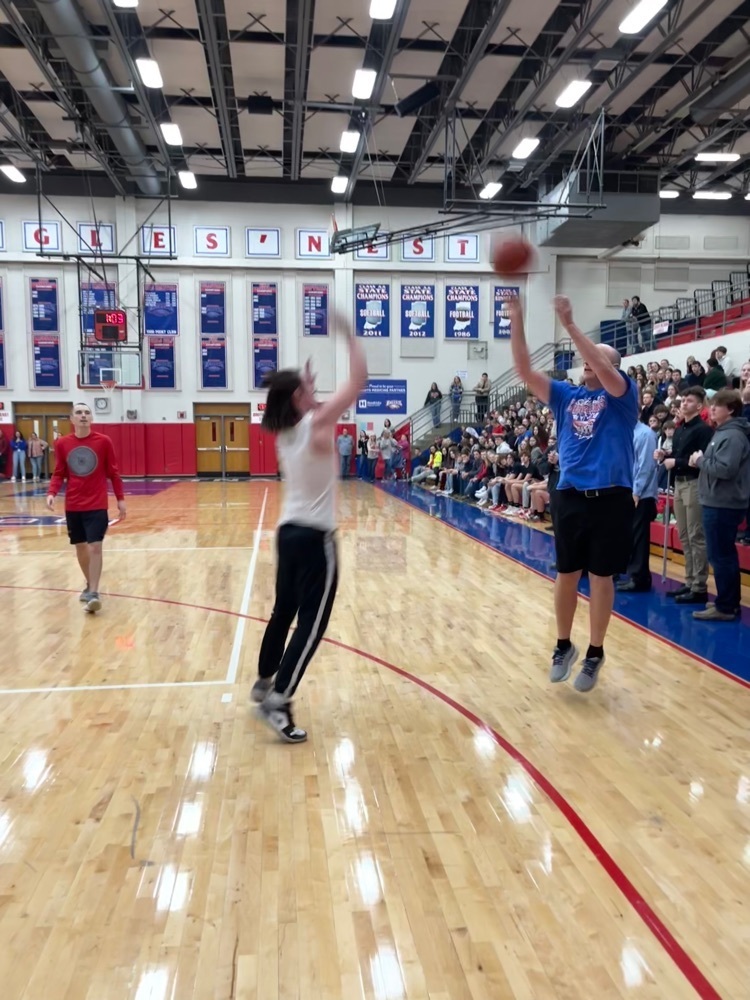 Good afternoon, Eagles! Just a friendly reminder that Monday, February 20th, will be a regular school day. This day was originally scheduled as a Vacation/Weather Make-up day but now replaces the weather-related cancellation we had on January 25th. We look forward to seeing students on Monday! Have a great weekend, and stay safe, Eagles!

Saturday night middle and high school students enjoyed the Winter Dance! Thank you to North Salem State Bank for donating security support for the evening.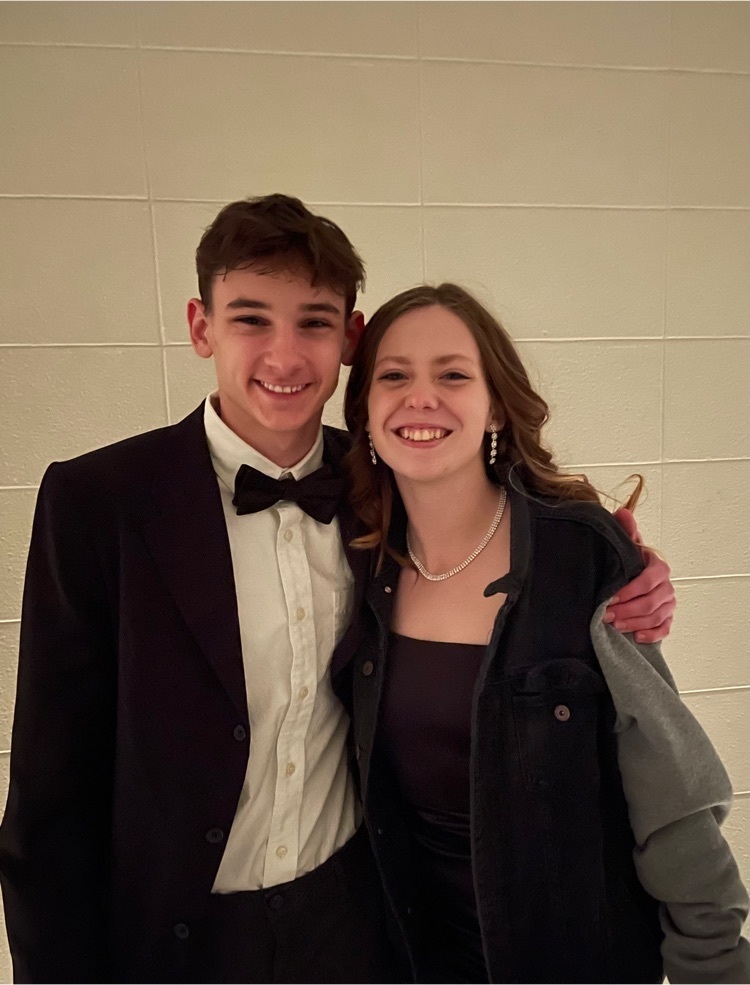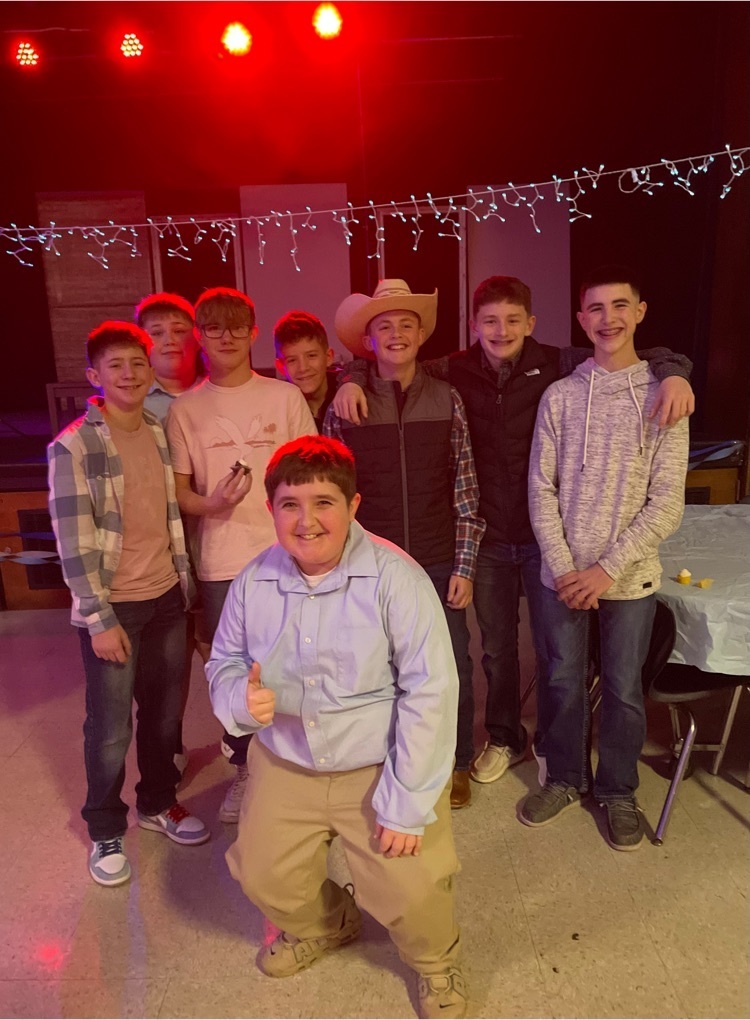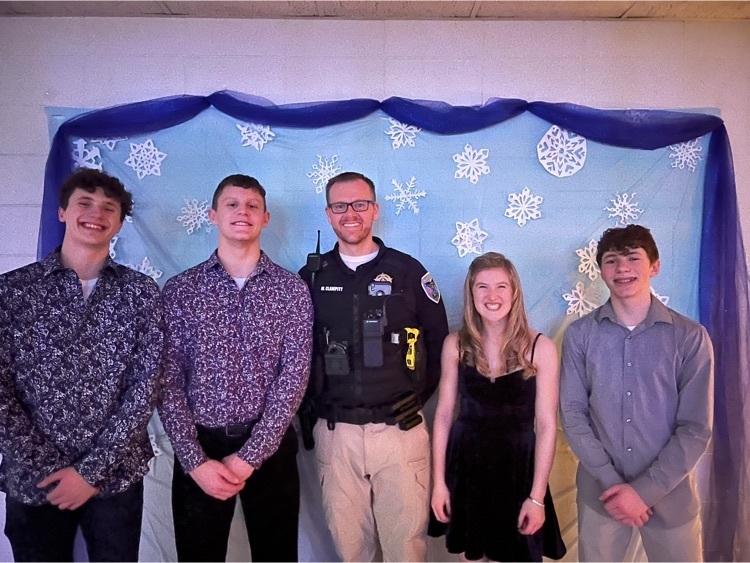 This week students in Mr. Errett's science class constructed marble roller coasters to review and apply understanding of physics concepts. Who will win the best design?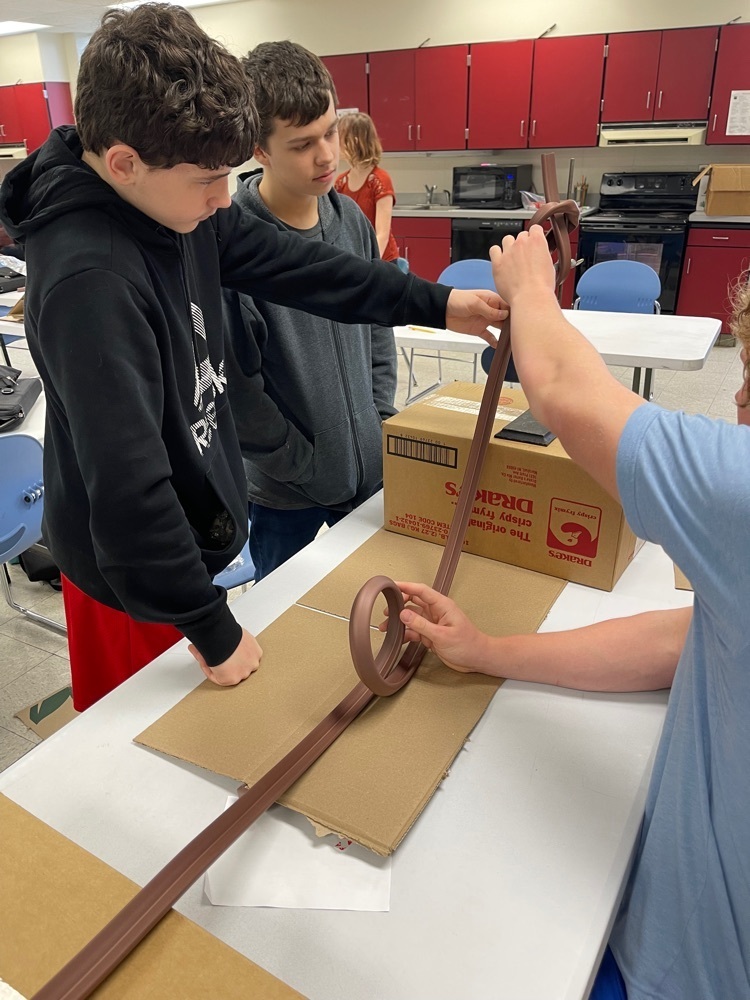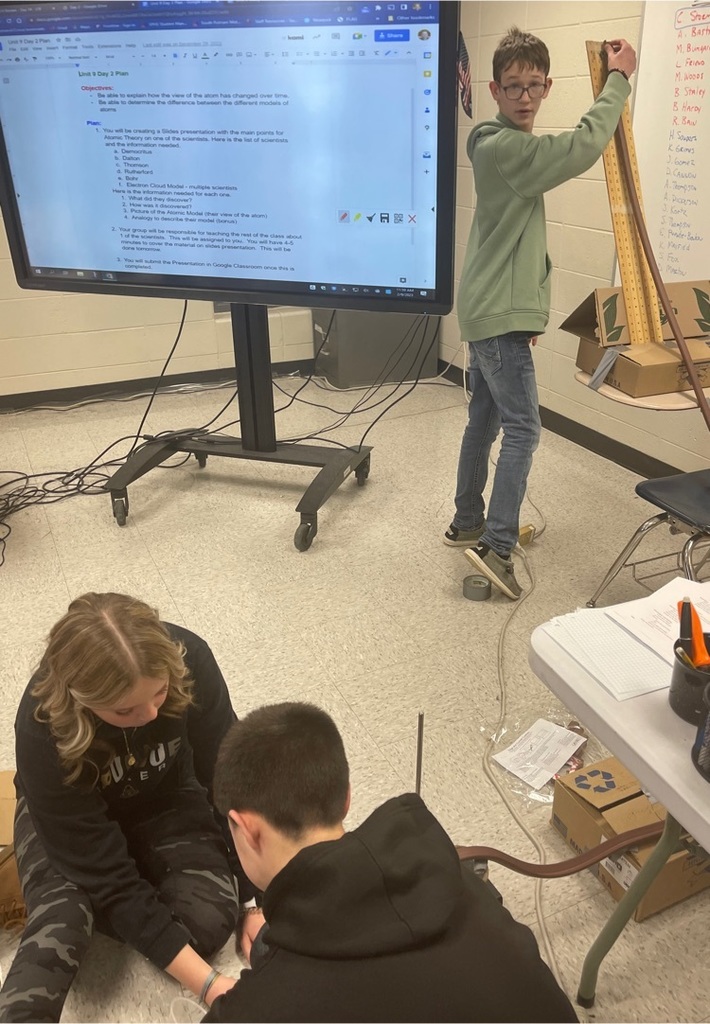 Good luck to our South Putnam Lip Sync Battle team who will be competing tonight. Proceeds will help fund local CASA and Teen Court programming, as well as to "jump start new, positive, outcome-based youth programming." You can support them with a monetary donation toward their fundraising goal. You can either Venmo, write a check, or give cash to the Putnam County Youth Development Commission directly. Their Venmo is @PC-YDC and be sure to specify "South Putnam Lip Sync" in the comments. Bring home the trophies, ladies!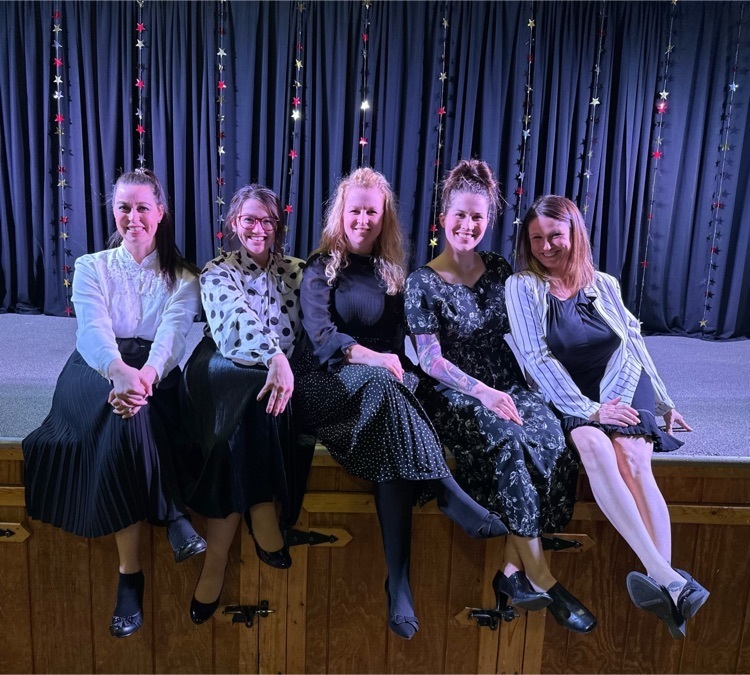 Thank you Student Council for organizing Fun Fridays. Today during Homeroom students played the "snake" game. Groups of 10 students made a line and then tried to grab the flag of another group without having their own flag taken. Meanwhile, they couldn't let go of the shoulders of the person in front of them. Guess who beat the high school groups and the faculty group? Yep, the 8th graders.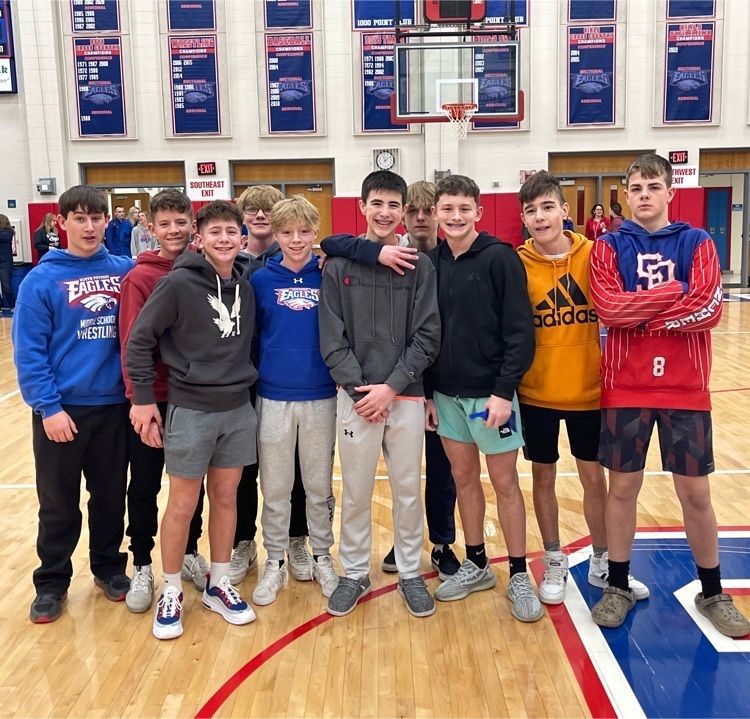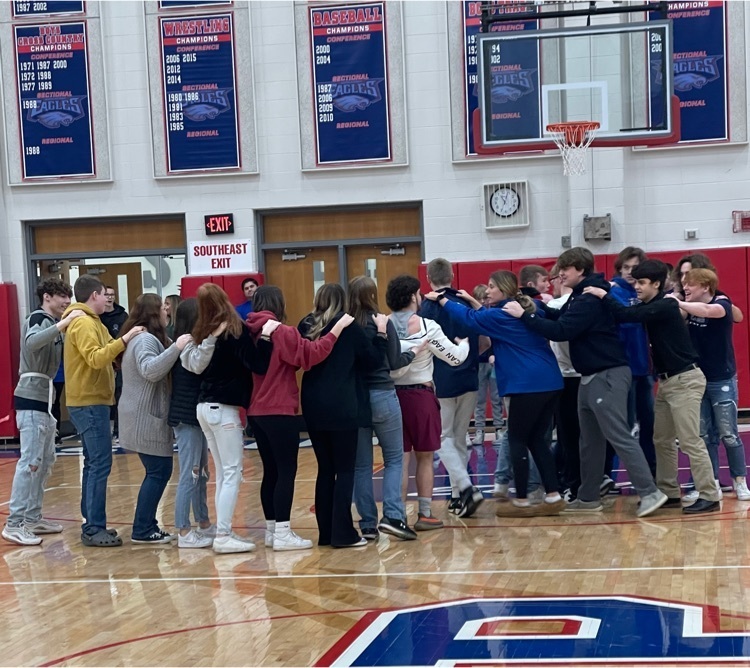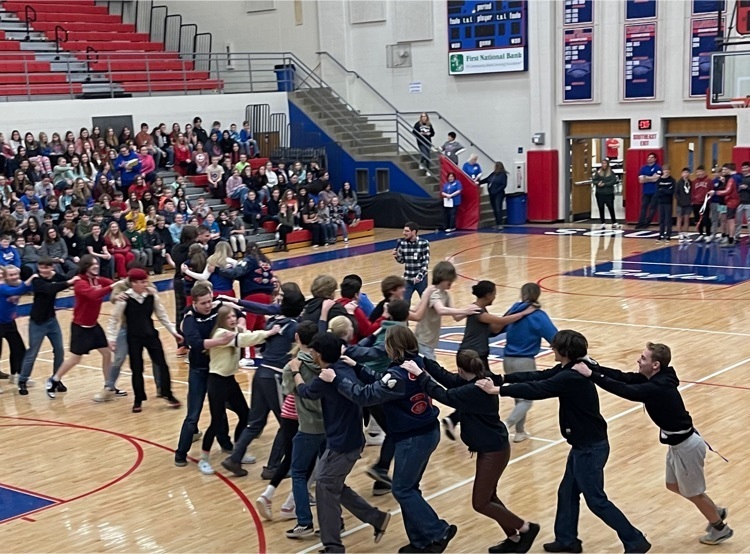 We love our teachers! They are the best! We had some it's-almost-Valentine's-Day treats today to celebrate them.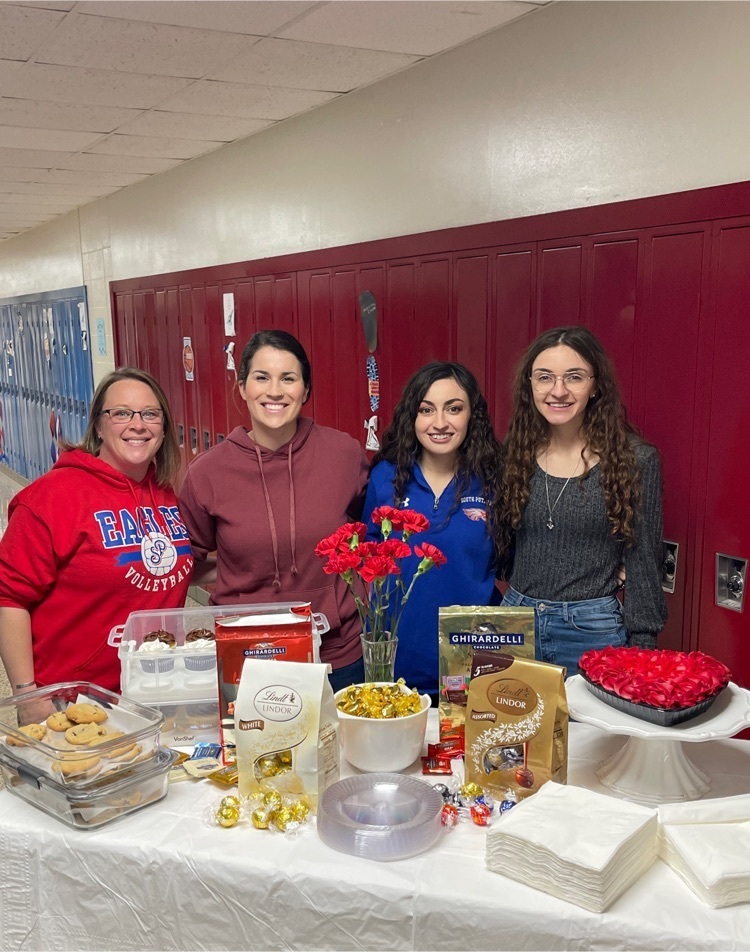 We would like to welcome Kevin Rounds to South Putnam as our new Middle School Assistant Principal/ Assistant AD. Kevin has been an educator for 12 years after serving in the United States Air National Guard and United States Air Force. Colleagues describe him as loyal, supportive, dedicated and student-centered. We look forward to having him at South beginning February 20th.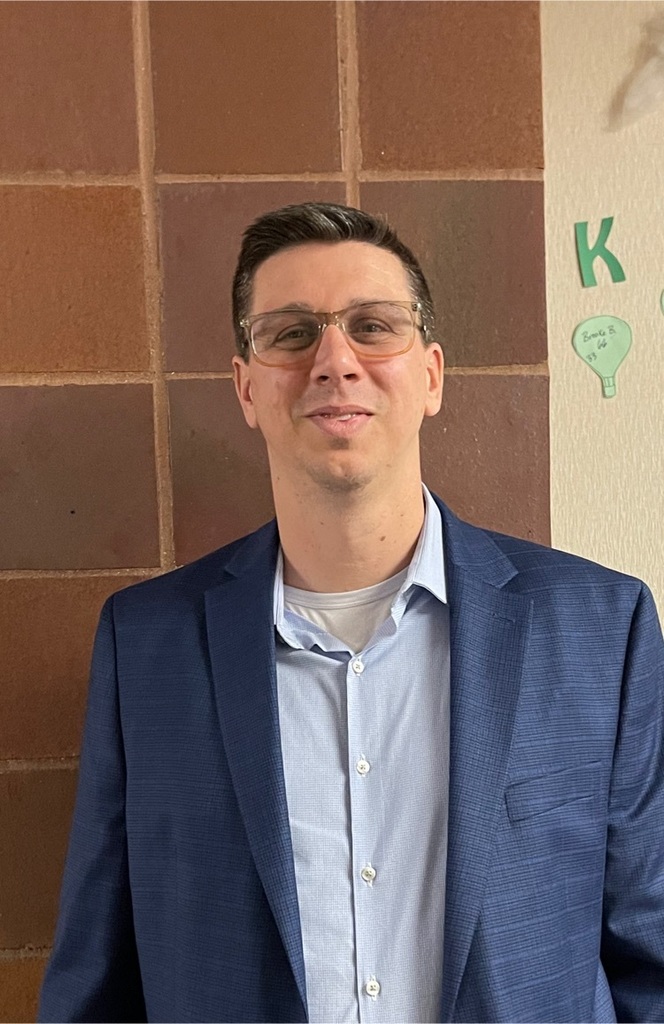 Joslyn Bumgardner is the most recent South Putnam Middle School Student of the Month. Joslyn was nominated by Mr. Errett who wrote about her determination, focus, hard work and thoroughness in completing her work. Joslyn is involved in Student Council, FFA and basketball. She plans to pursue Ag education or law enforcement after high school. She is most proud of her recent successes in FFA in Parli and forestry.

Mark Bumgardner is the most recent South Putnam High School Student of the Month. Mark was nominated by Mr. Errett and Mrs. Carranza. Mrs. Carranza and Mr. Errett wrote about Mark's positive and happy attitude, as well as his leadership and strong work ethic. Mark is interested in being a firefighter after high school. He is most proud of winning County and Conference in swimming.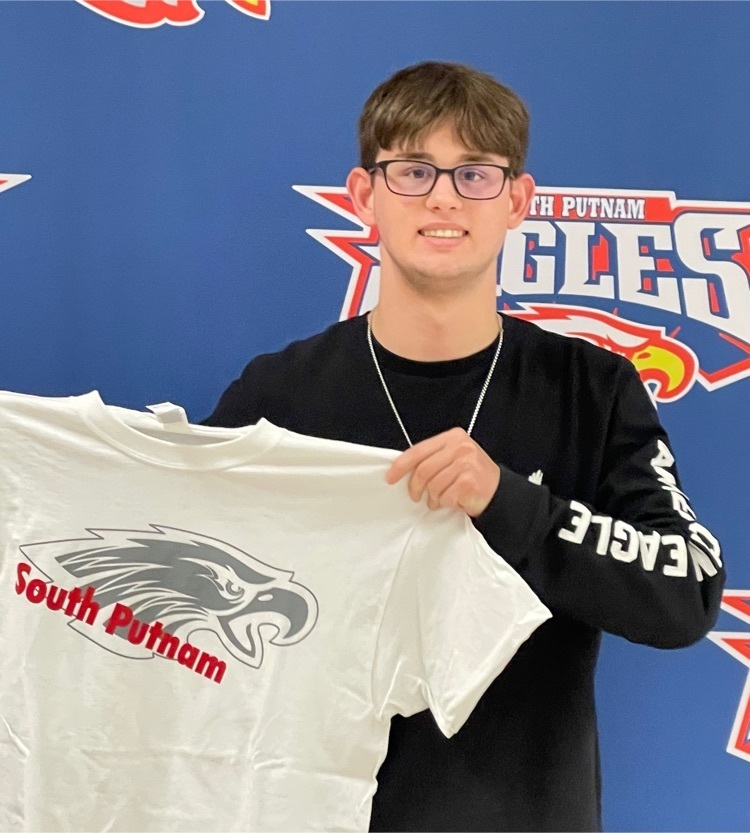 The boys basketball team had a decisive win against Cloverdale tonight in the first round of County. They meet the North Putnam Cougars in the final tomorrow night!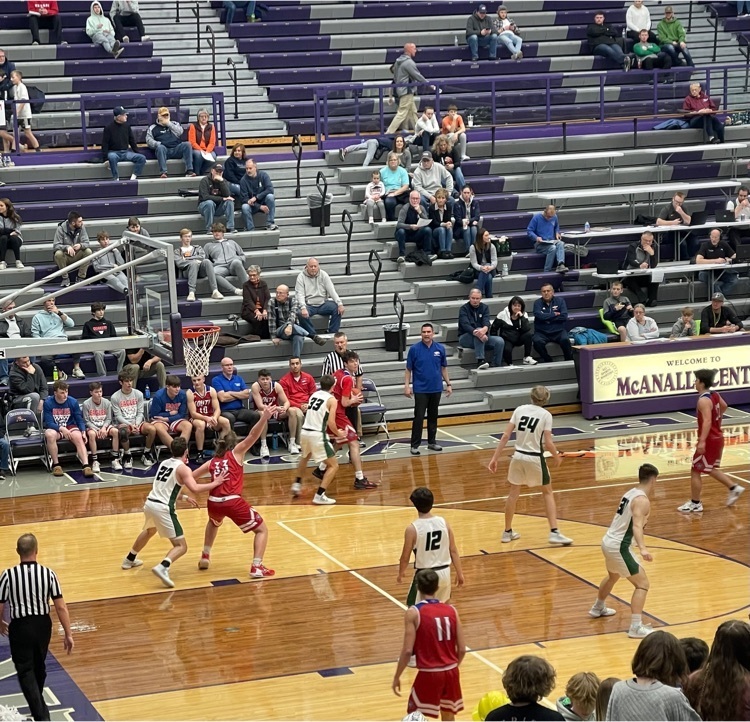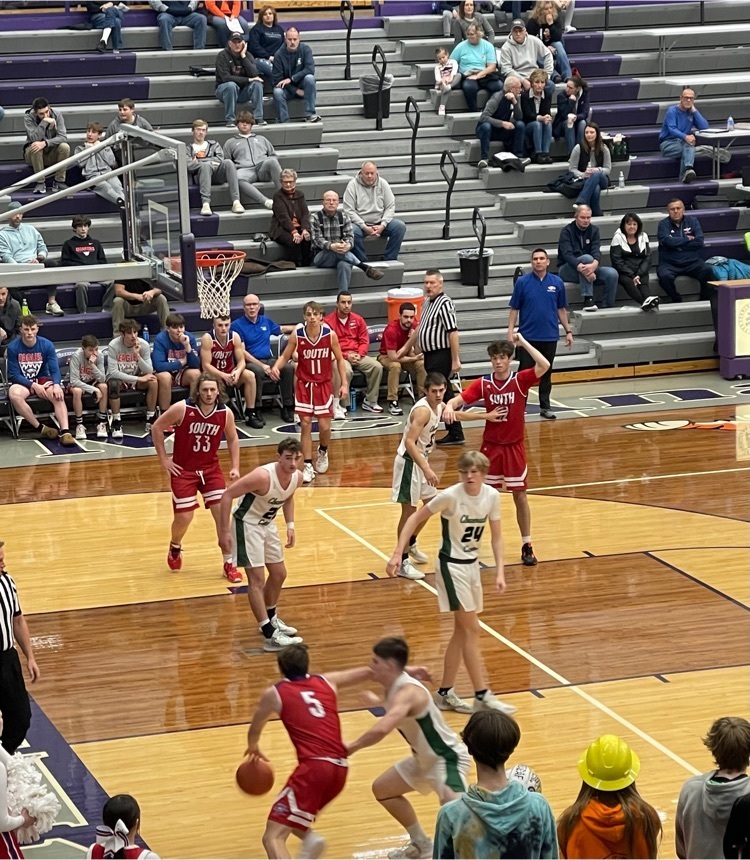 Congratulations to the new inductees in the National Junior Honor Society! Students are chosen for their exceptional scholarship, service, leadership, character and citizenship. Current members and NHS president Megan Arnold conducted the ceremony. Thank you to Mrs. Bye for her hard work organizing the evening.