Click the link below for South Putnam Middle and High School weekly announcements.
https://5il.co/1gafu

Do you know that South Putnam is the only school in Putnam County who offers the ICC (Indiana College Core)? Students can earn 30 or more college credits while taking classes at South Putnam. These credits transfer to any Indiana public college or university. Currently 17 South Putnam seniors are on track to earn the ICC. Thank you to our partner Ivy Tech, and thank you to our hard working and dedicated South Putnam teachers who teach these classes.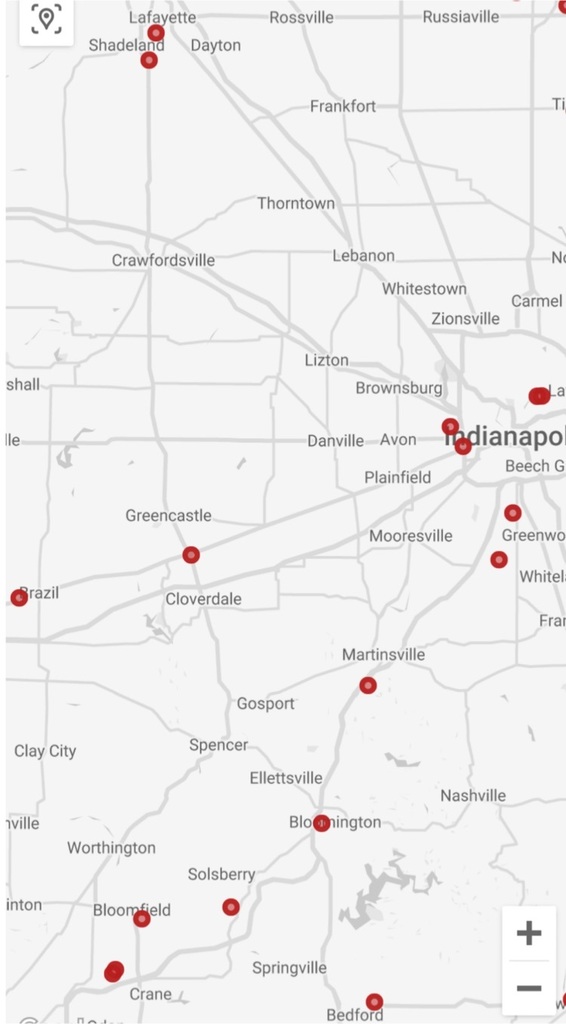 Thank you to Carrie Thompson (South Putnam alum and Recruitment Coordinator) and Derek Smith (Training Administrator) who both visited today from Crown Equipment and shared information about their company, expectations, video/ visuals of different positions, training and pay rate for positions. They will be conducting open interviews on April 11th from noon to 5 pm at the Greencastle plant. Thank you to Mr. Broc Leslie for setting up this visit.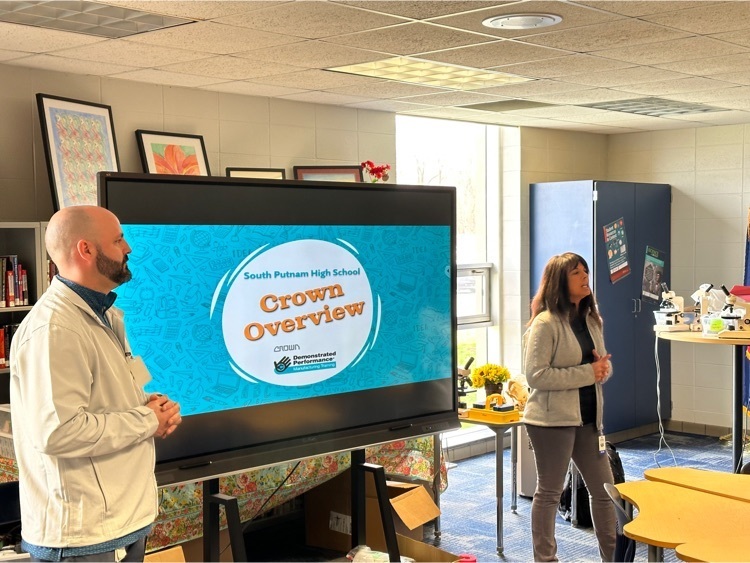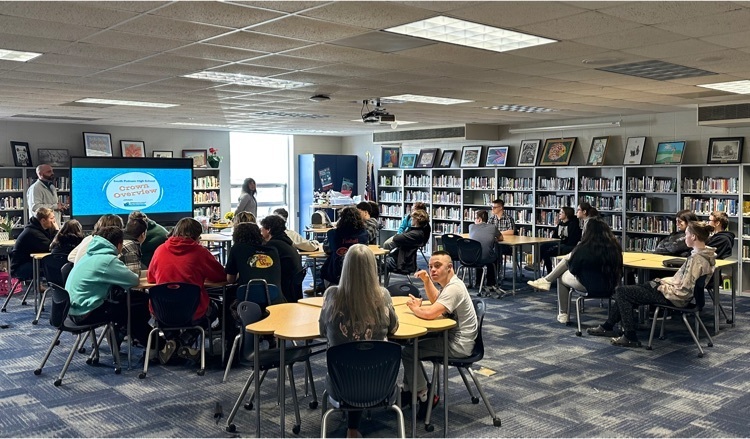 Need before or after-school care? Ivy League Kids is offering a free week for new families and half-off morning care. Drop off as early as 6:30 am and pick up by 6:00 pm, and pick and choose your days for what works for you. Join in on out-of-school time fun with sports, STEM, crafts, homework time, and more! Call 815-464-1265 or register online at
www.ivyleaguekids.org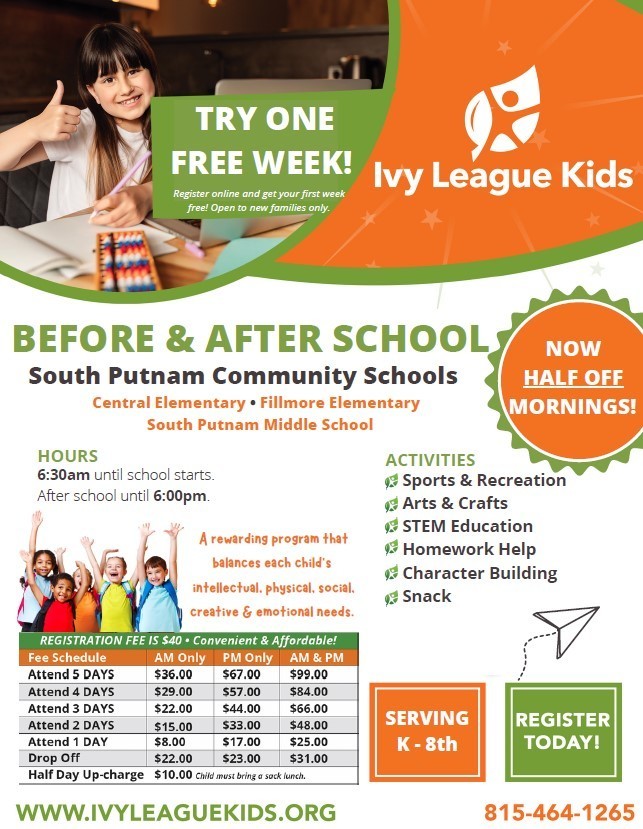 Kindergarten Round-Up this week at Fillmore Elementary (3/28) and Central Elementary (3/30). Please let anyone you know that has an incoming Kindergarten student to call and register. It's always a great day to be an Eagle!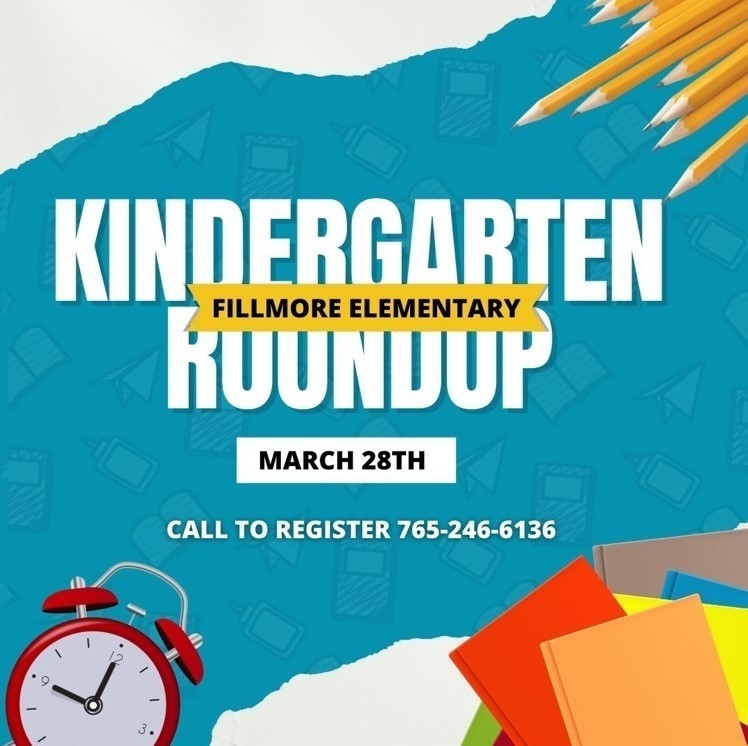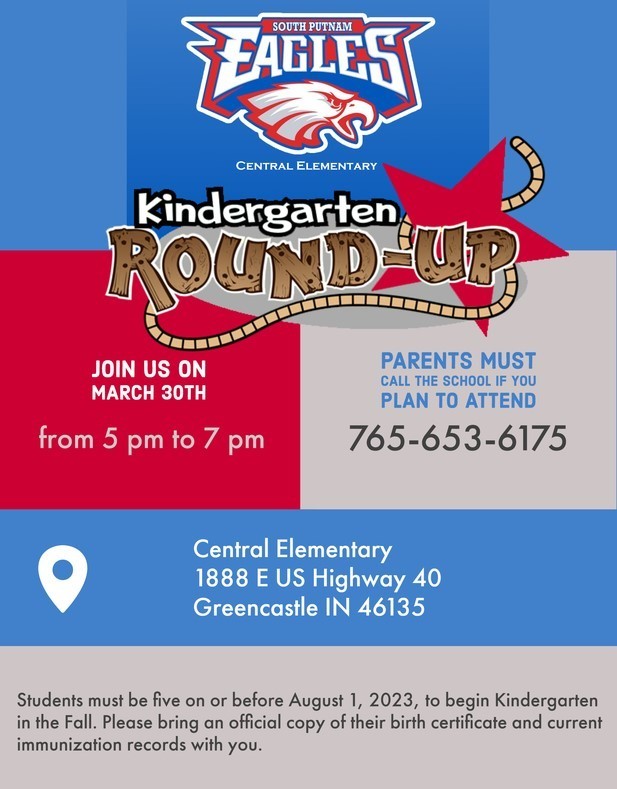 St. Patrick's Day at South Putnam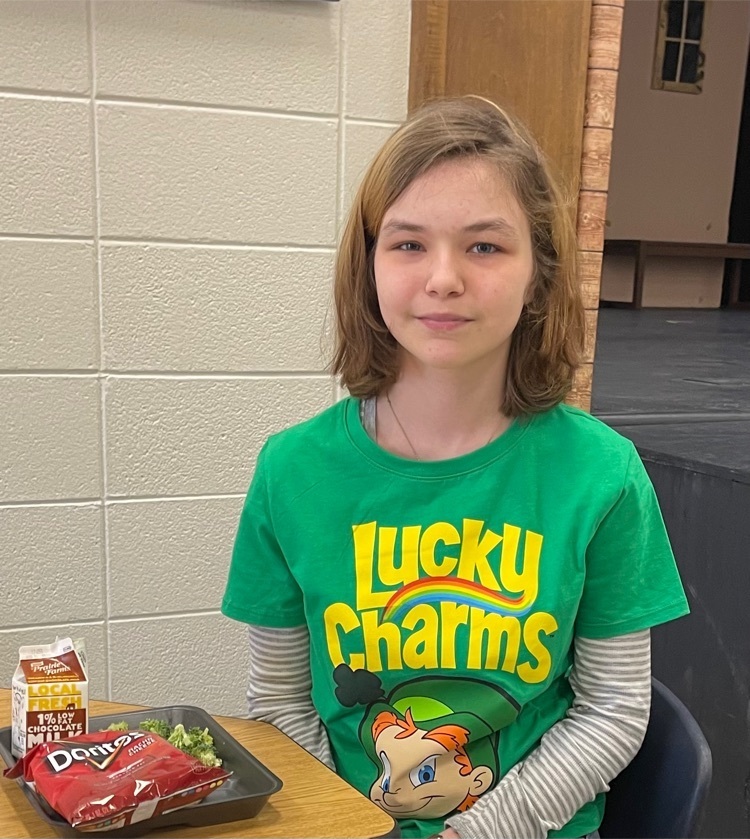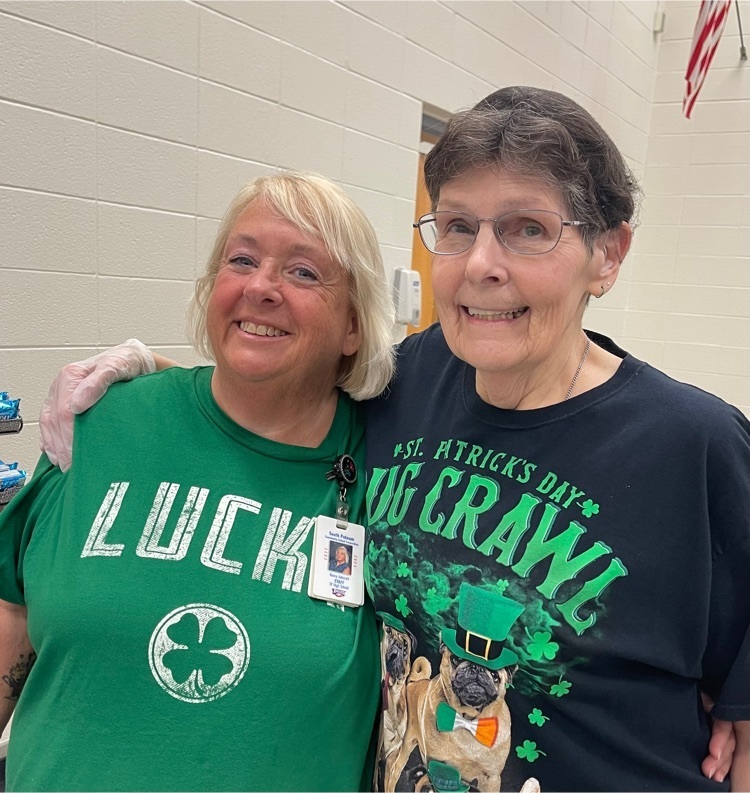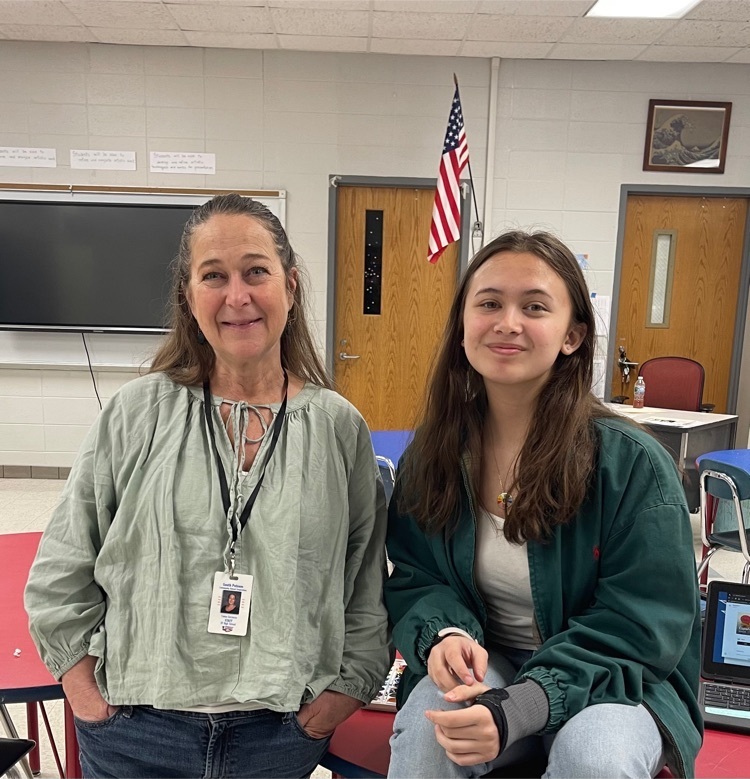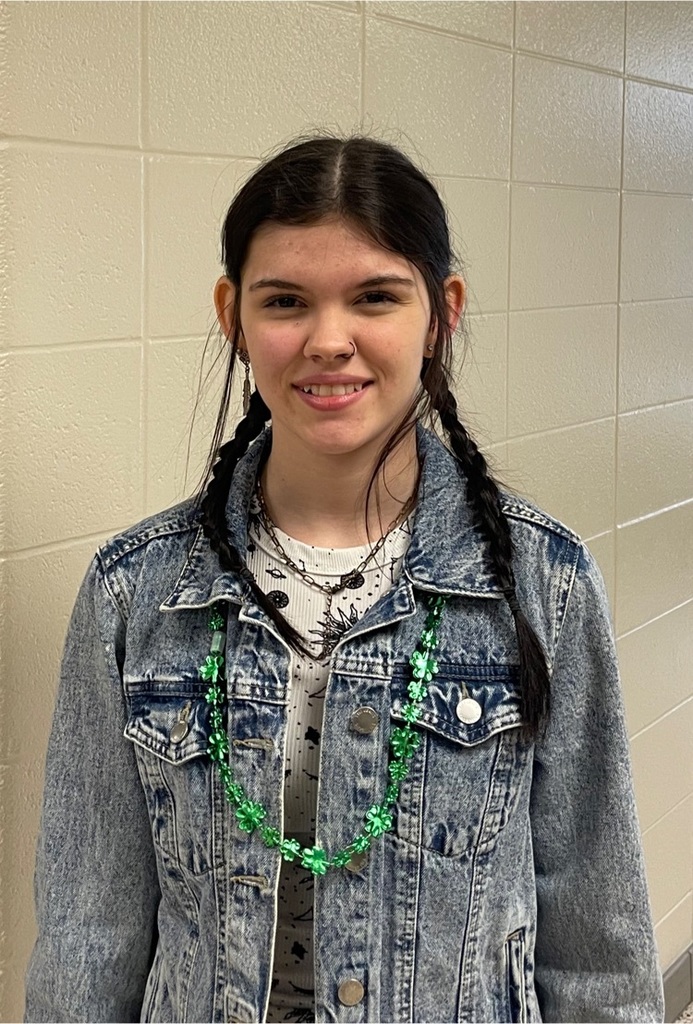 It was PI Day this week and our high school math department put on a show for our students. Thank you Tiffany Dickson, Elaine Bye, Alex Lupinski and Keith Chew!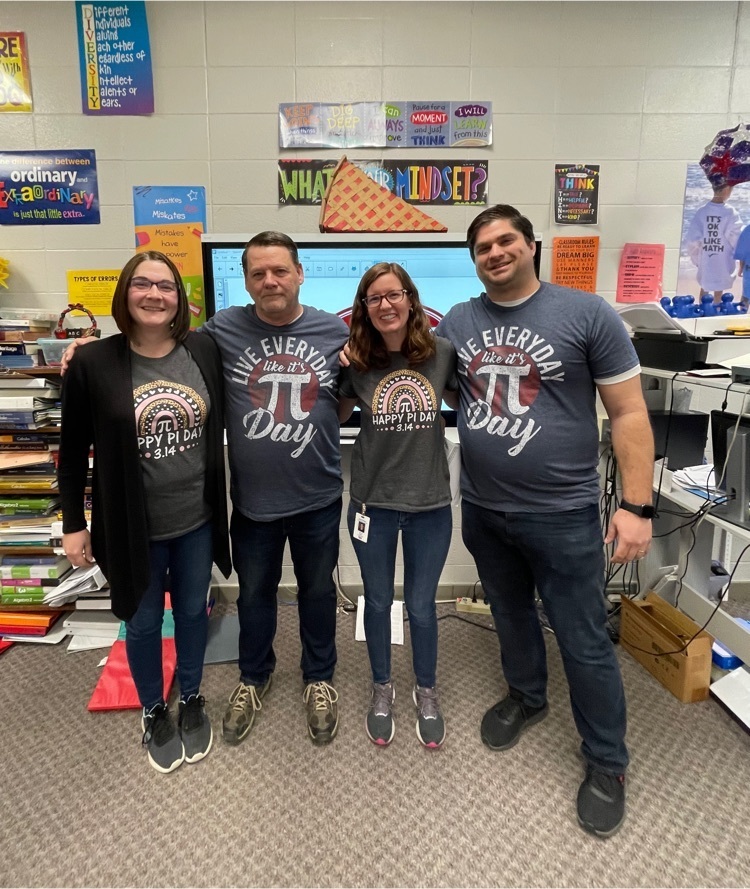 The South Putnam Student Council invites you to a 3 on 3 basketball tournament on April 29th at Central Elementary.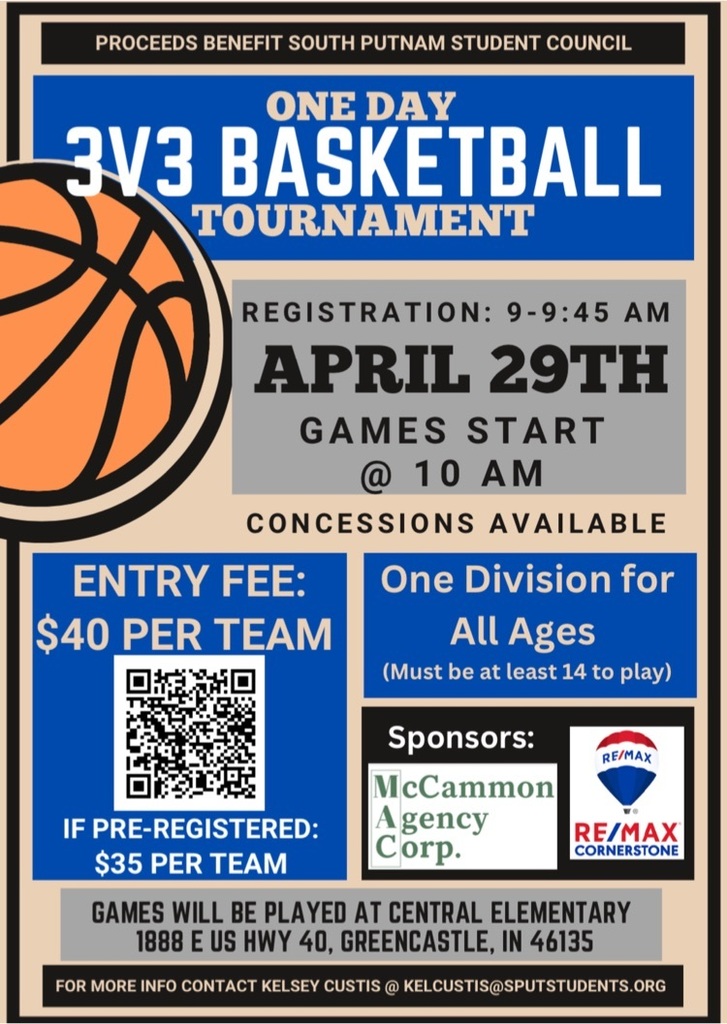 Congratulations to the South Putnam 8th Grade Girls Basketball Team for winning County last night by defeating North Putnam! Great job to Coach Ian Wallace and all the girls on the team!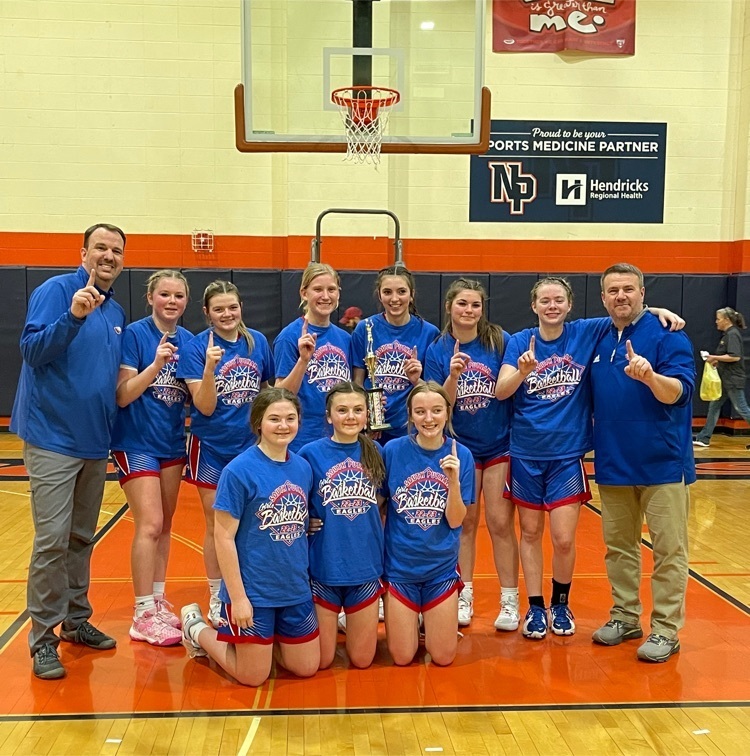 Last night our South Putnam Middle School wrestlers won County! We had 7 Champions as well as 5 runner-ups and 3 third place finishes. Congratulations to Coach D.C. Cook and the wrestlers!

Mr. Champion and his band and choir students performed Tuesday night in the Band and Choir Showcase with the theme "Into the Sky." Middle School Band and Concert Band each performed three pieces. Concert Choir performed four different songs. Thank you to everyone involved for the entertaining evening!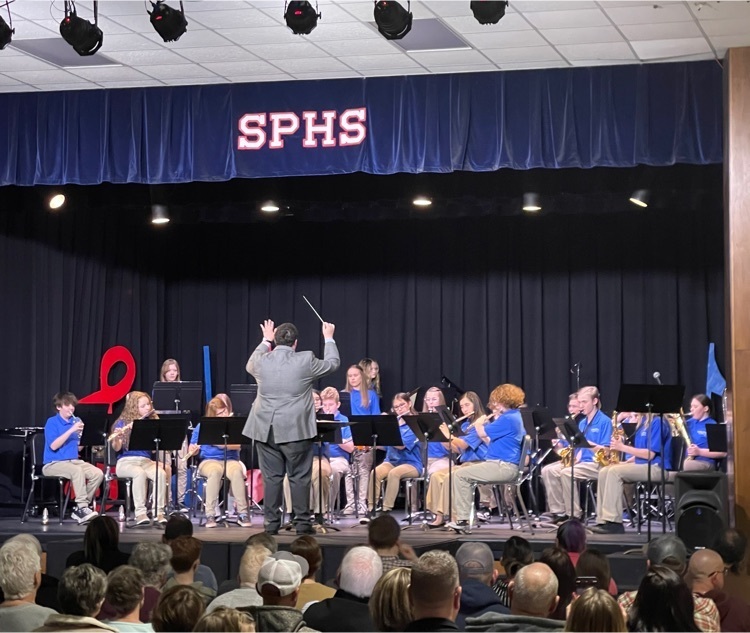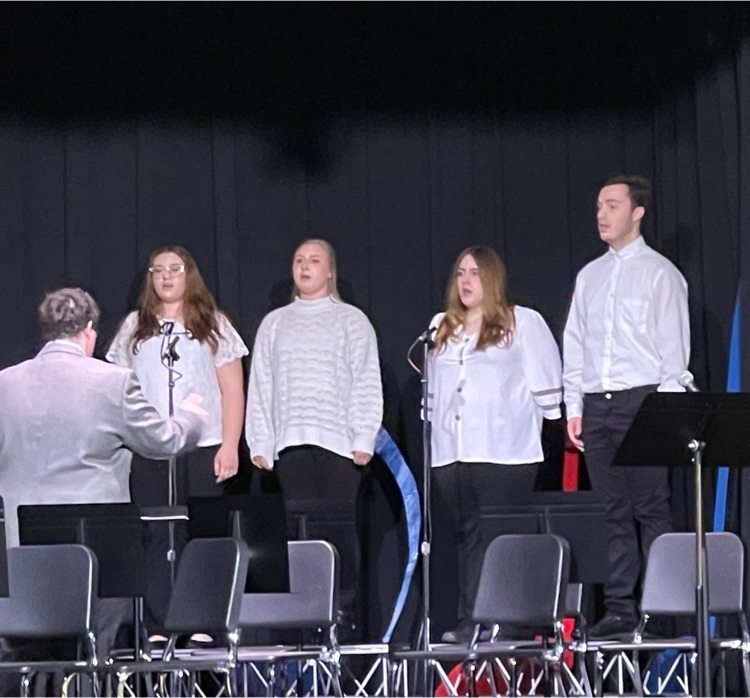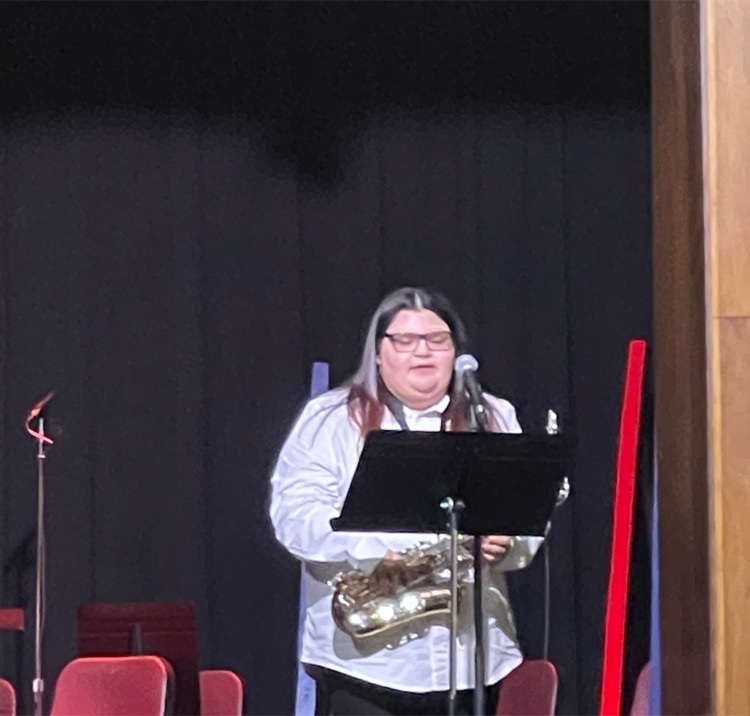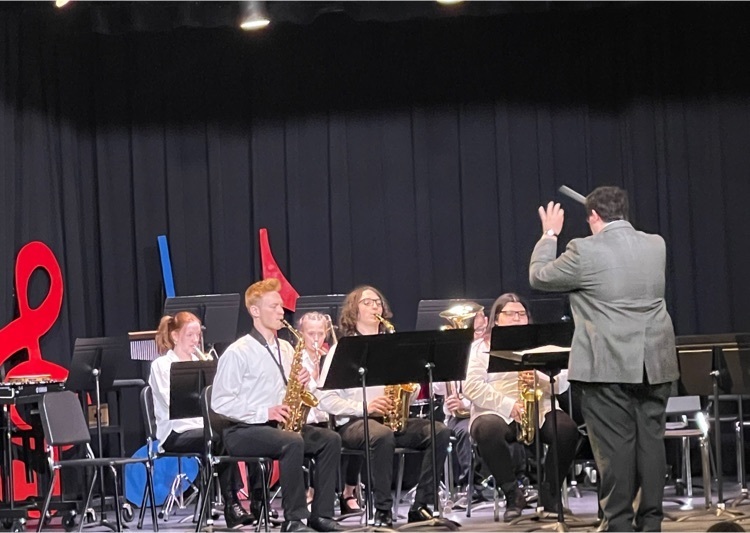 Brock Heavin, Aiden Beadles, Gunner Roach and Caroline Hodge are members of the Putnam County Youth Philanthropy Committee. Last night they served food at Almost Home as a fundraiser for the Youth Philanthropy Endowment. Today they spoke to students at Central Elementary about serving others. Thank you for your hard work and leadership!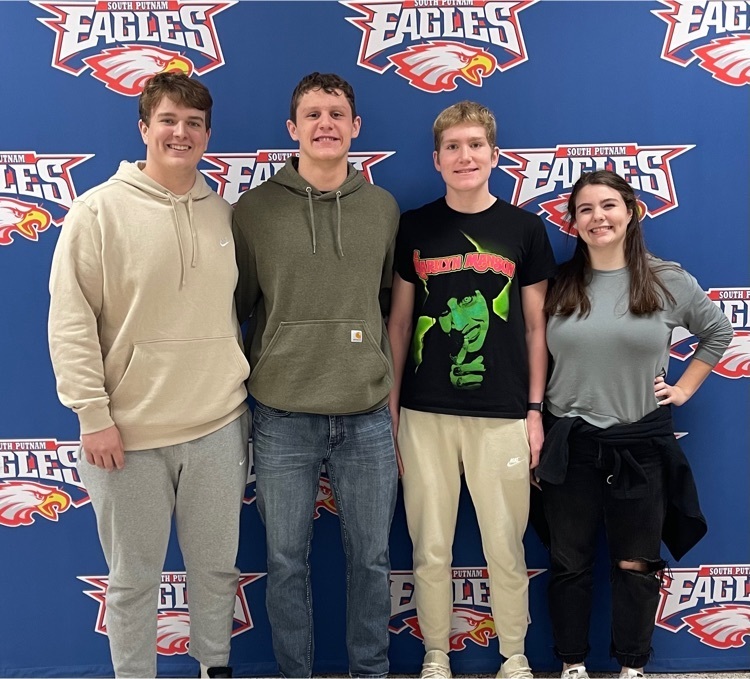 6th grade students had a lot of fun on their bowling trip! Thank you to Mr. Brad Laney for proposing and organizing it.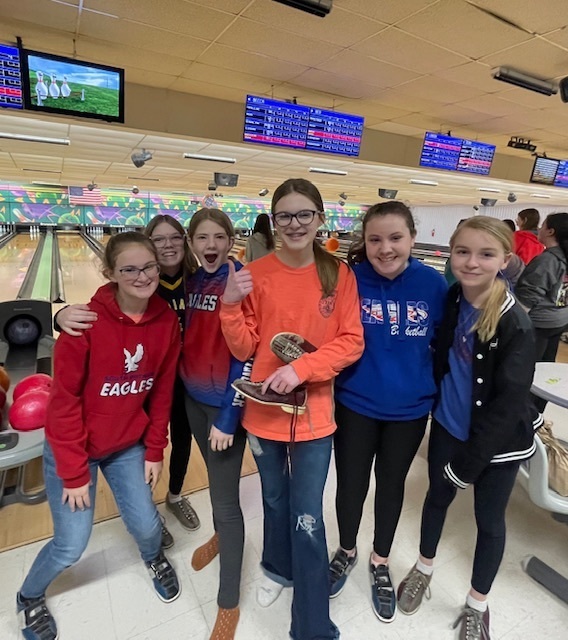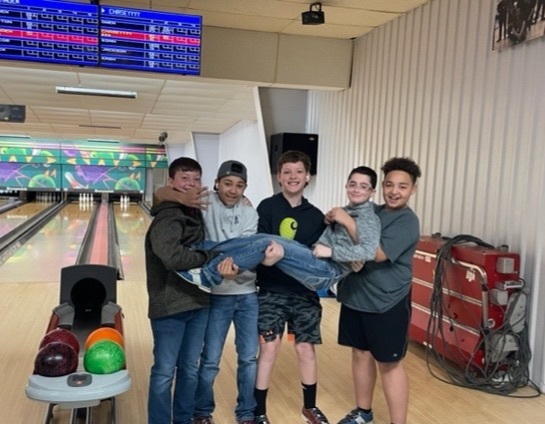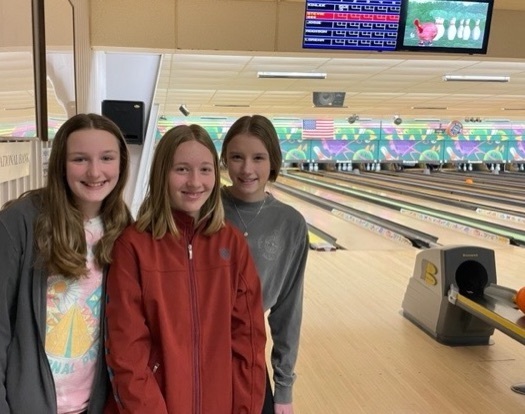 Last week our 8th grade students took a trip to Area 30 to learn about their programs such as automotive collision technology, computer systems and networking, culinary arts, health careers and welding technology. Many South Putnam students participate in one of the Area 30 programs during their junior and/or senior year.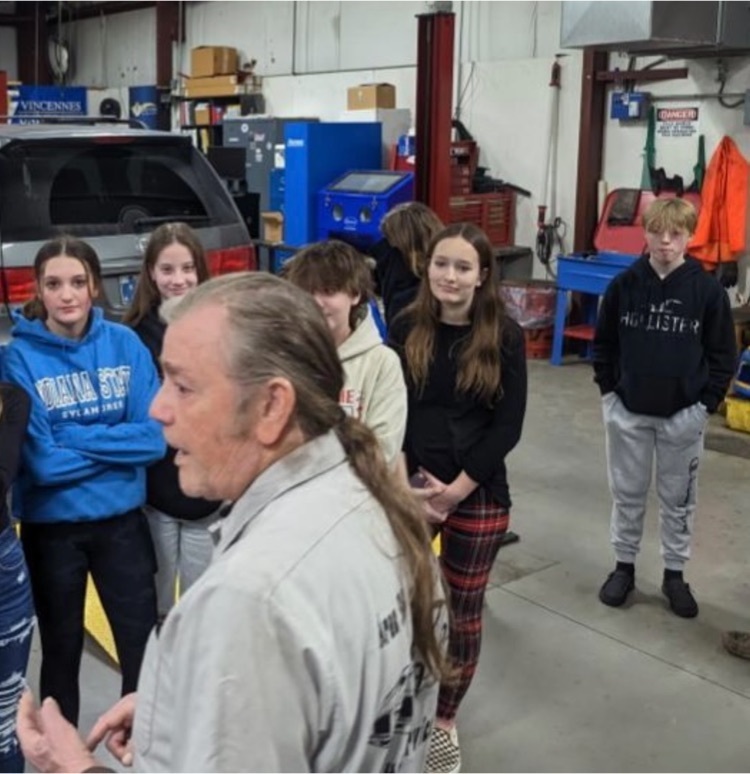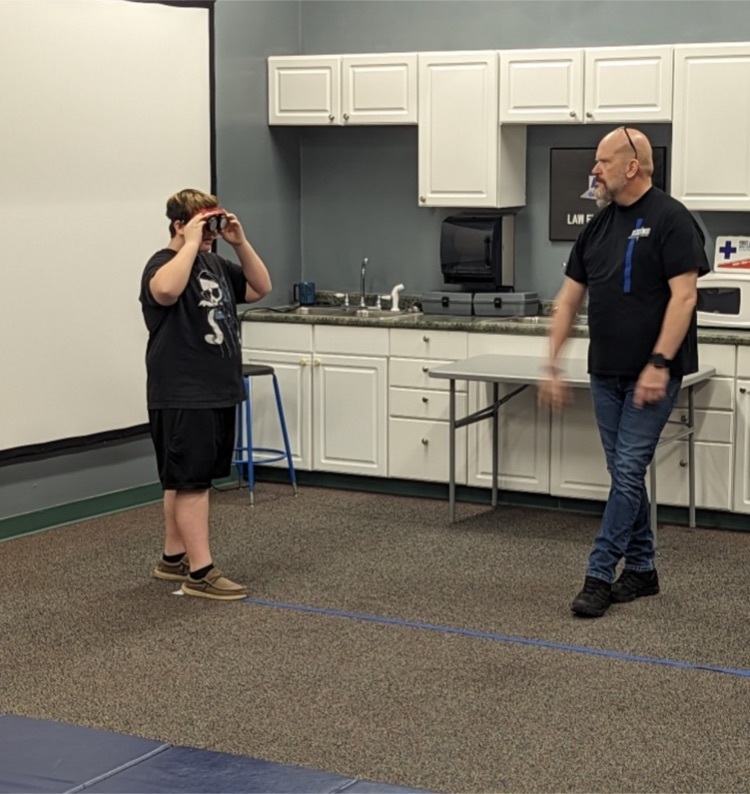 Go check out the current art show at the Putnam County Museum. It features art created by Putnam County students including several from South Putnam.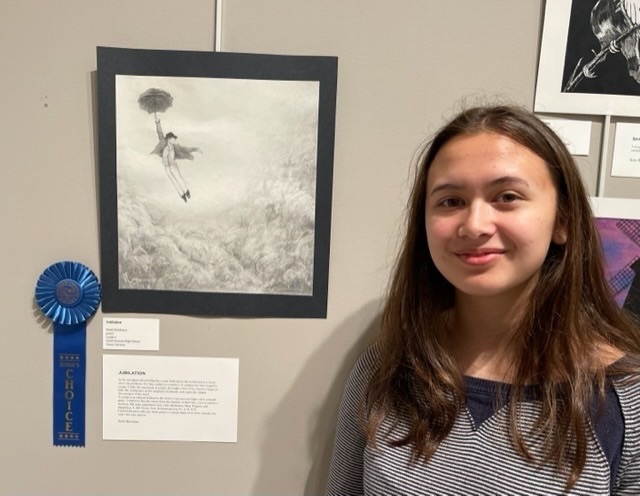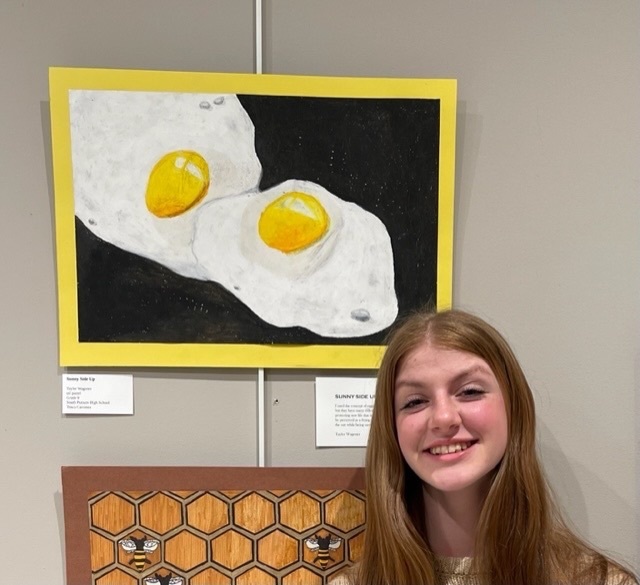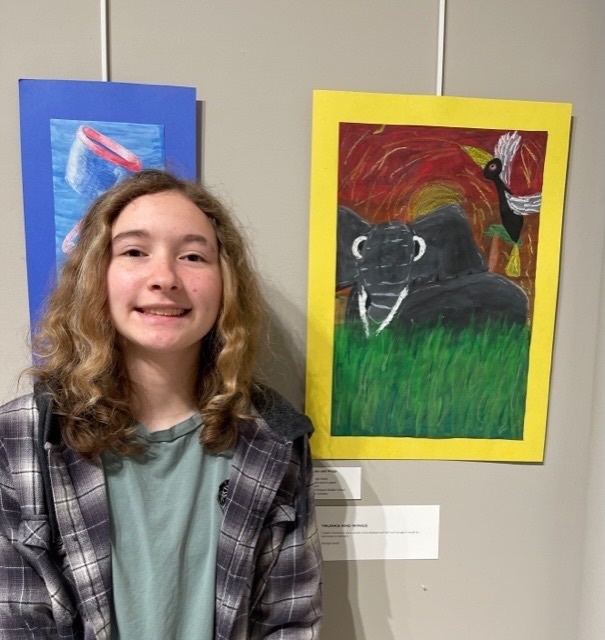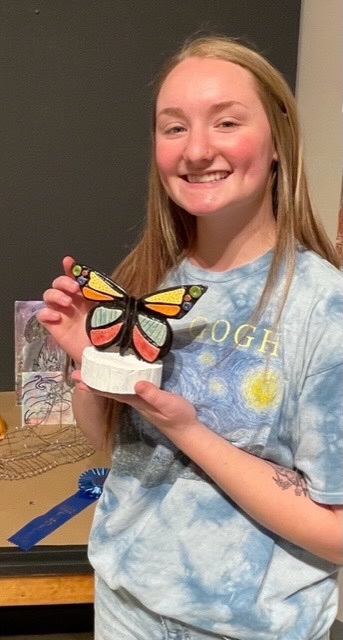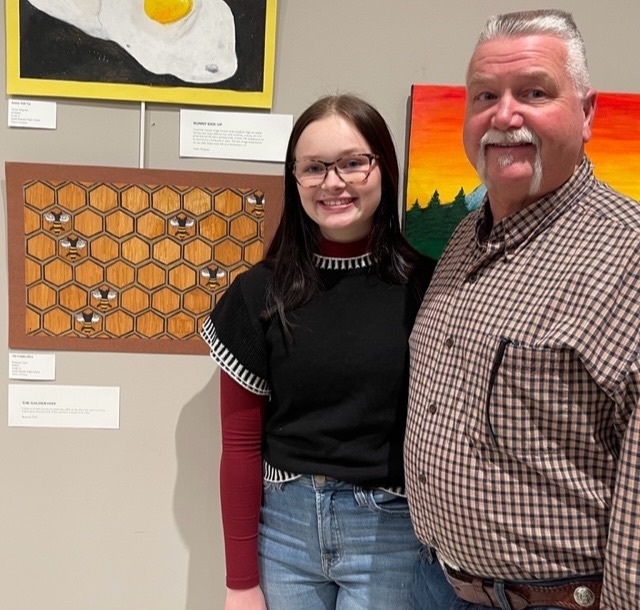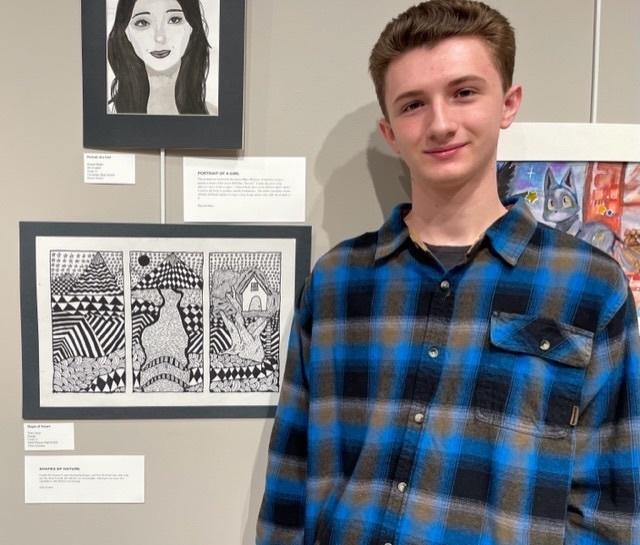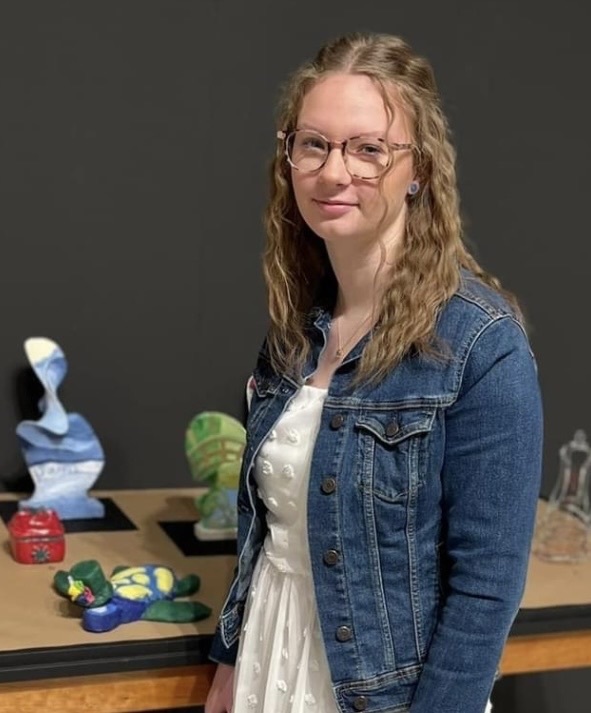 Reminder: Tomorrow night is our Band and Choir Showcase beginning at 7:30 p.m. in the Cafe.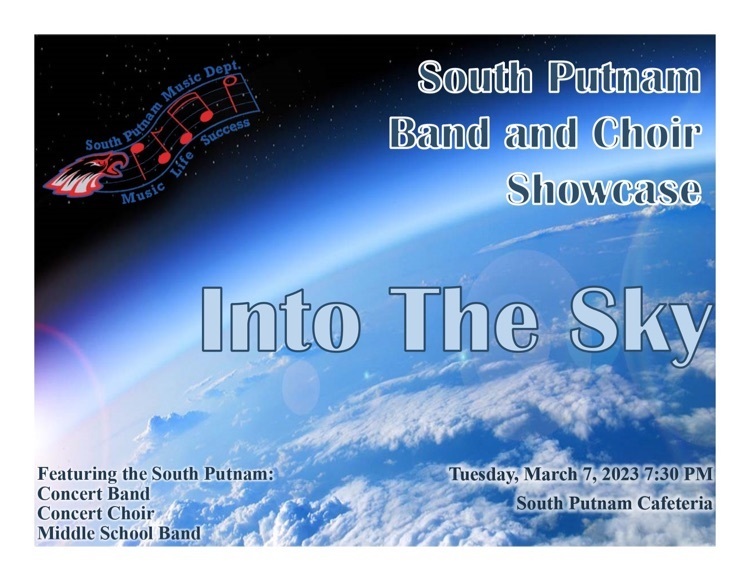 Reminder: High School Parent Night is Monday, March 6th from 6:30 to 7:30 in the cafe. Families can learn about academic opportunities at South Putnam including AP, dual credit and Early College. Mr. Gardner will also explain the course selection process.

Congratulations to our 7th grade basketball team on their win tonight!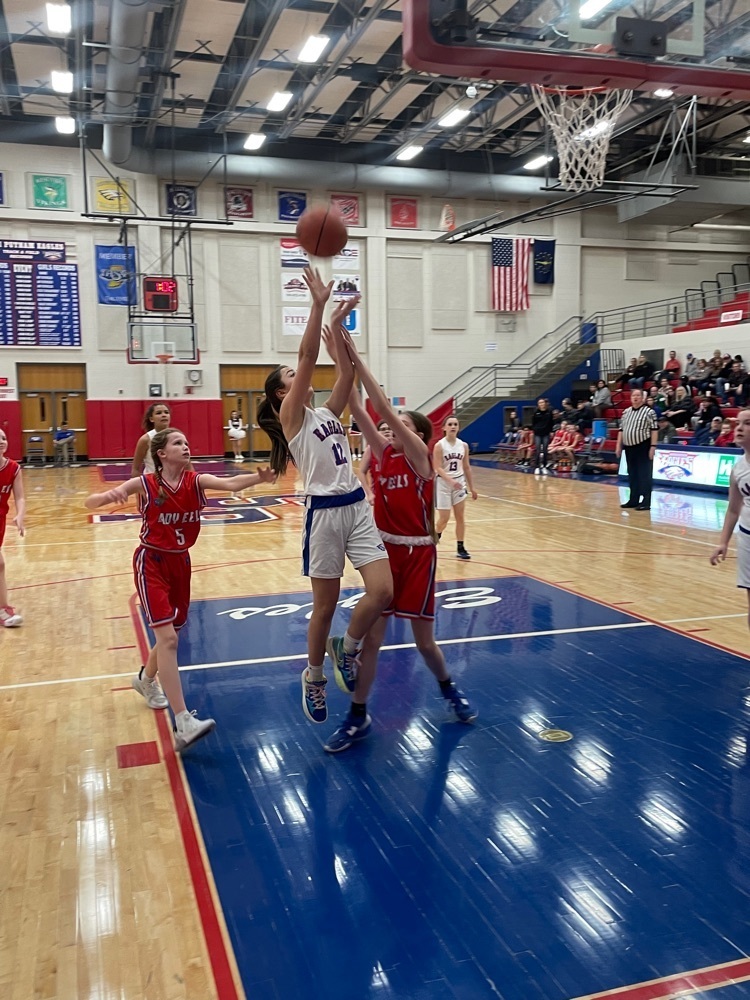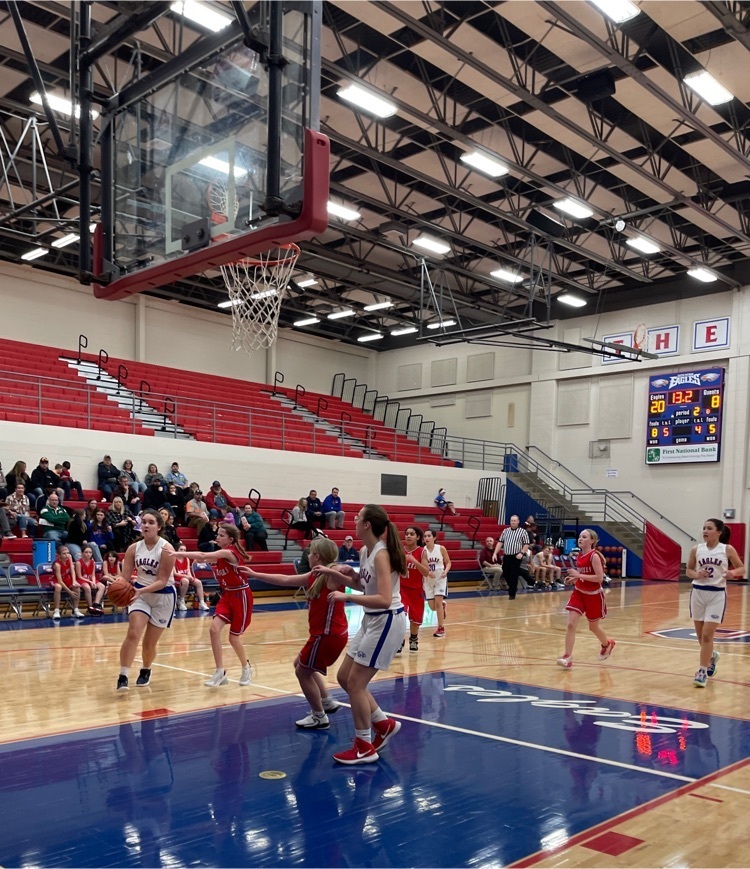 Thank you to Tammy Keenan and Ivy Tech for presenting to our juniors and seniors about opportunities for their future.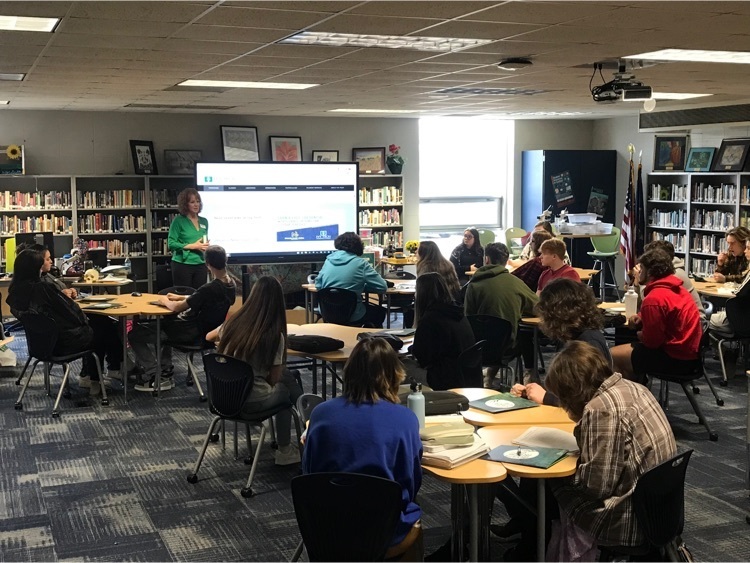 It was dress up day - Johnny Depp Day. Maybe there were a few Jack Sparrows in the building.