What's the best way to get your summer stomach back into school mode? With our new Charcuterie Lunch Box! Available for all our South Putnam Community Schools students and staff. Seasonal produce may vary. We look forward to serving you soon!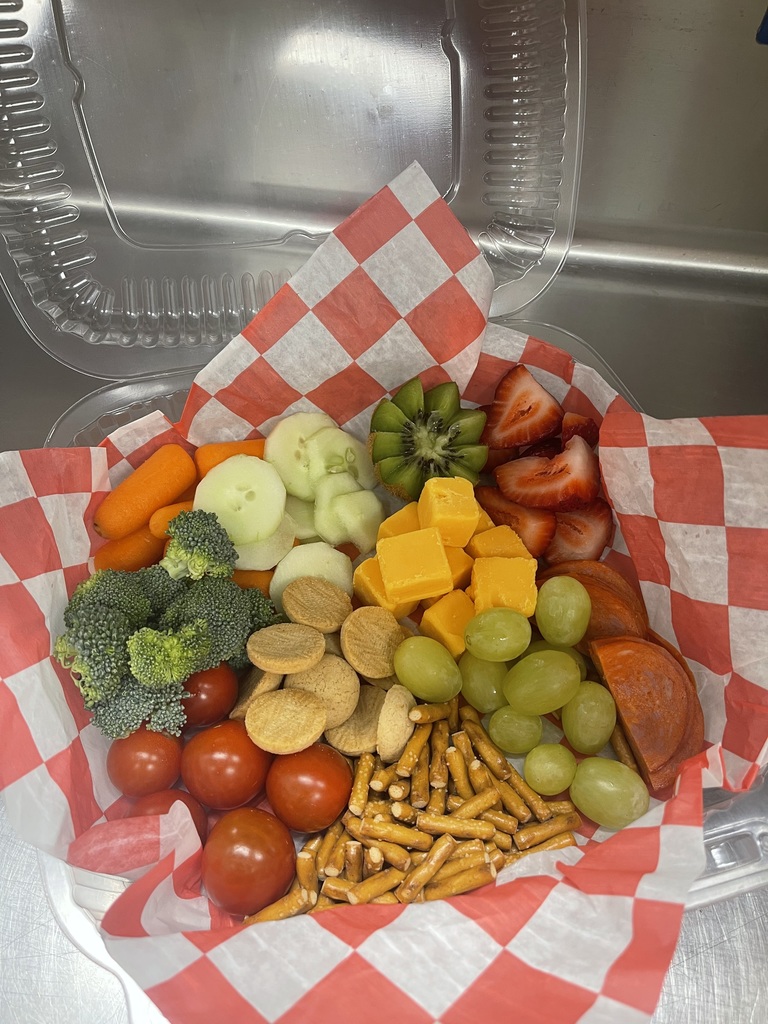 Online registration is available again at
https://www.sputnam.k12.in.us/page/registration
. Also, in-person registration is available at all buildings today (12 PM-7 PM) and tomorrow (8 AM - 3 PM, closed for lunch from 11:30 - 12:30). Make it a great day, Eagles!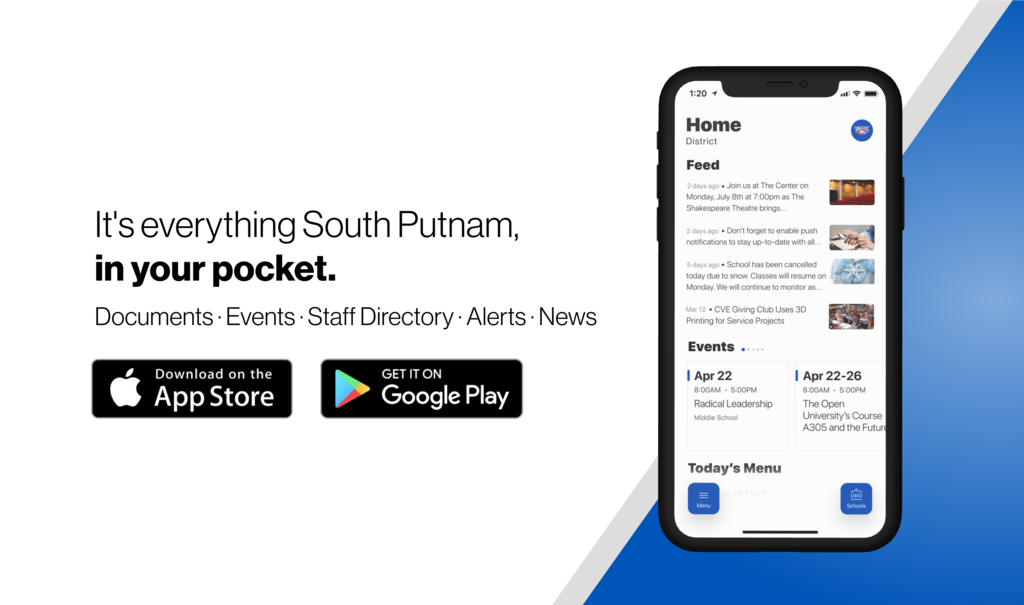 Lunch w/ last year's seniors: Some of our college bound juniors and seniors got to ask questions about alumni experiences after high school graduation at different schools.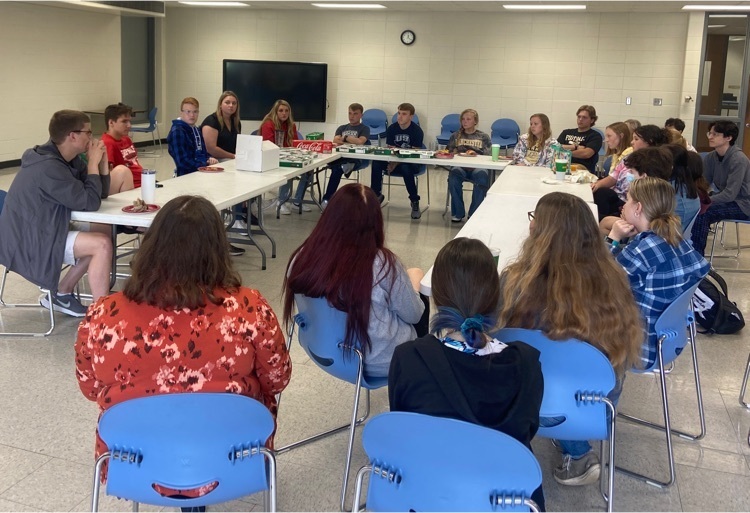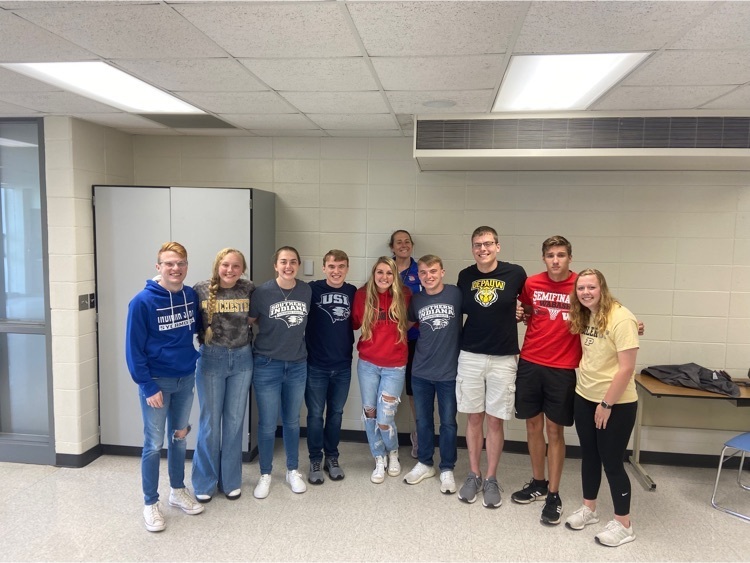 Our 6th grade student have been challenged through some engineering projects as well. They recently constructed bridge models in Mr. Laney's class.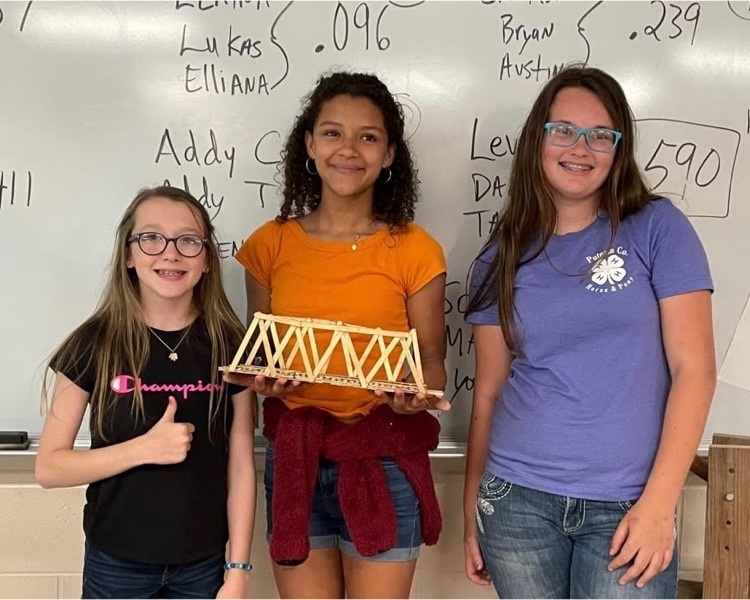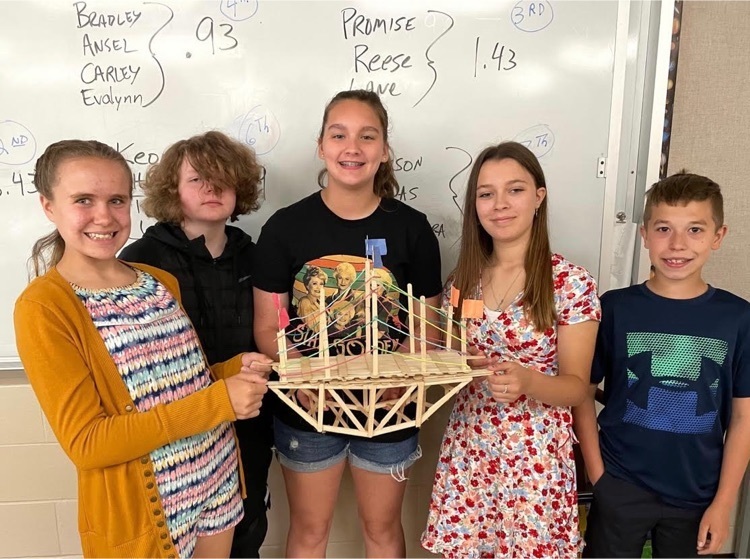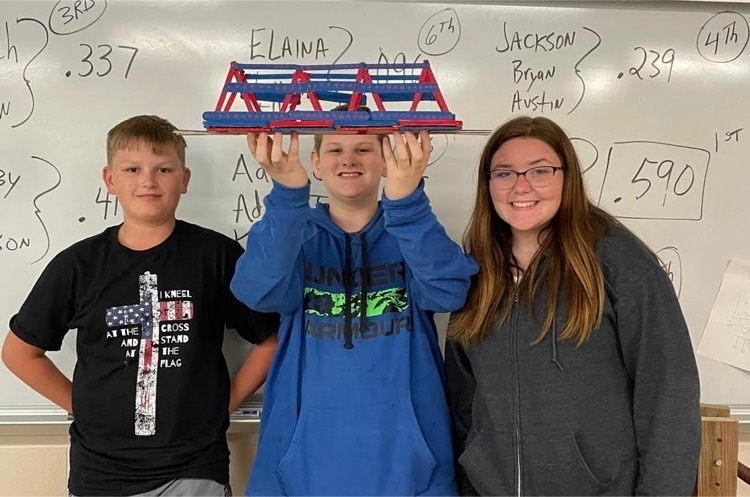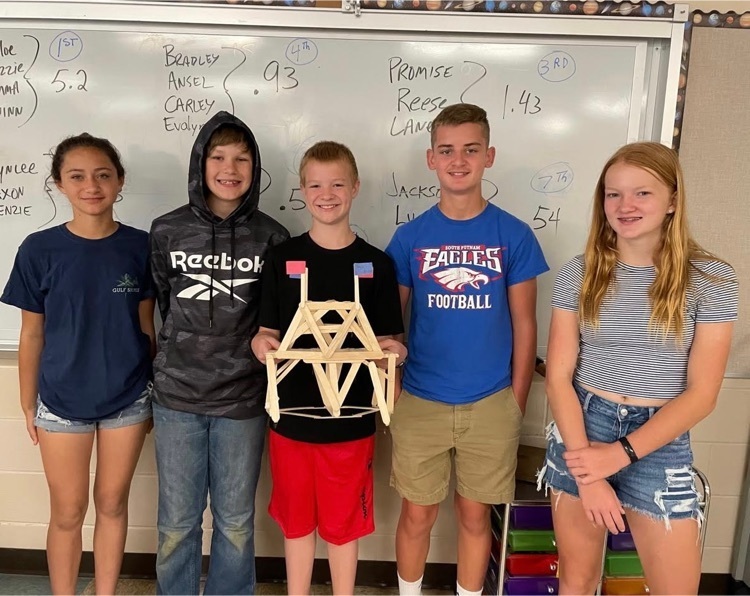 Who do future engineers look like? They look like students in Mr. Errett's 8th grade science class demonstrating their understanding of force and velocity.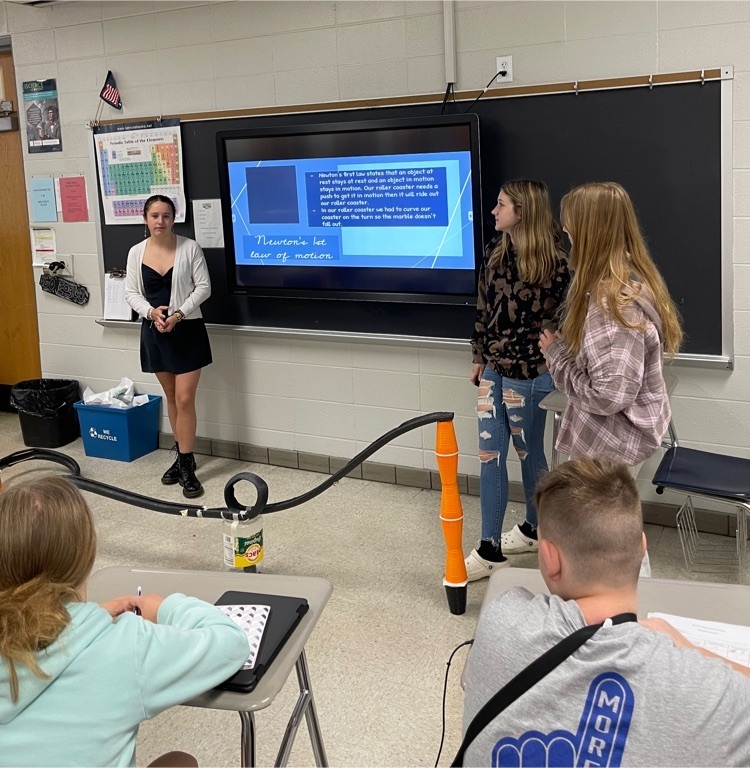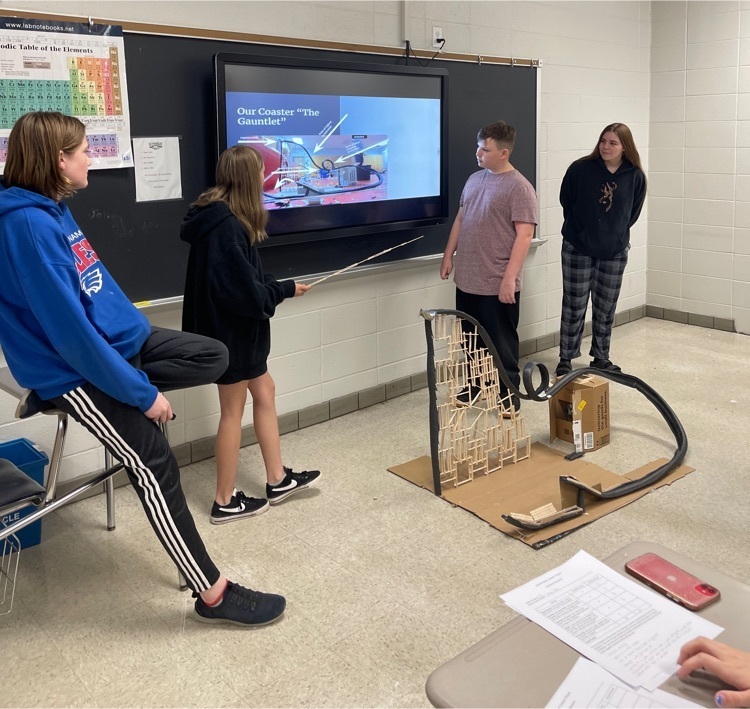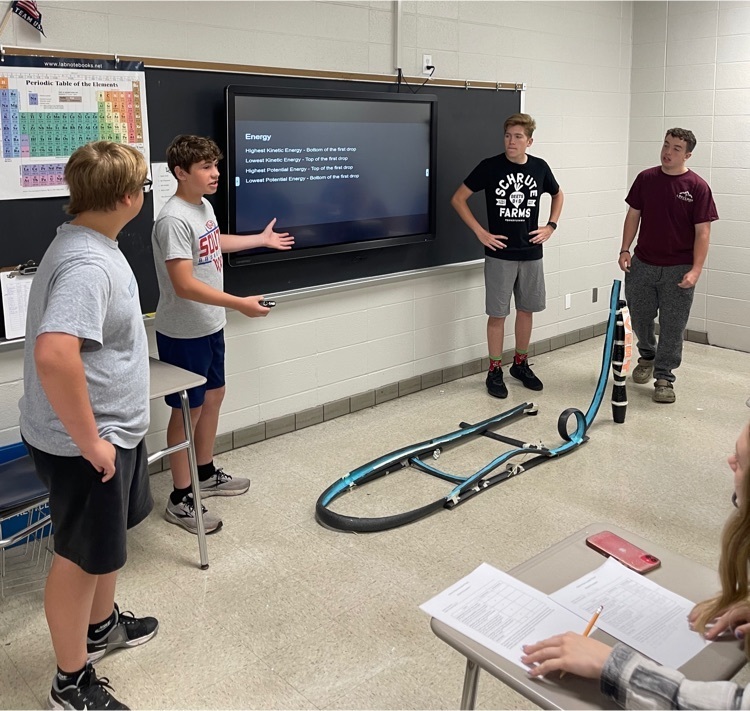 The South Putnam Music Department presented the Spring Festival last night including a spaghetti dinner and musical performances. Congratulations to Mr. Champion and the middle school and high school performers. Thank you to everyone for their time and effort in creating such a special evening.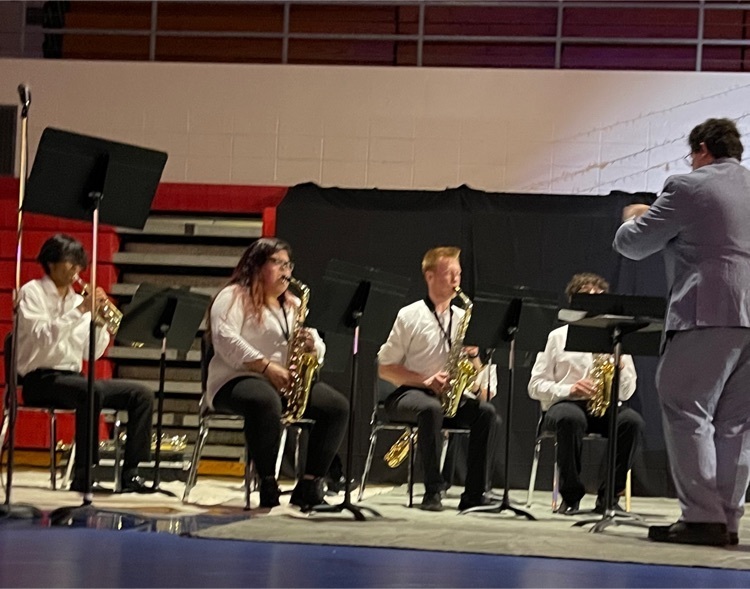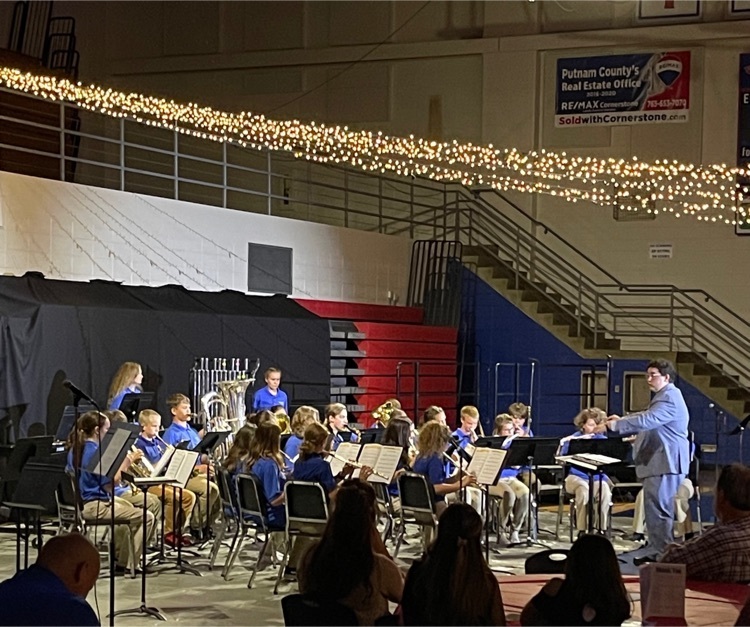 South Putnam Middle School students enjoyed the warm weather, music, games, food and friends on Thursday afternoon as a reward for their determination on ILEARN tests the spring. Thank you to all of the teachers for organizing the games.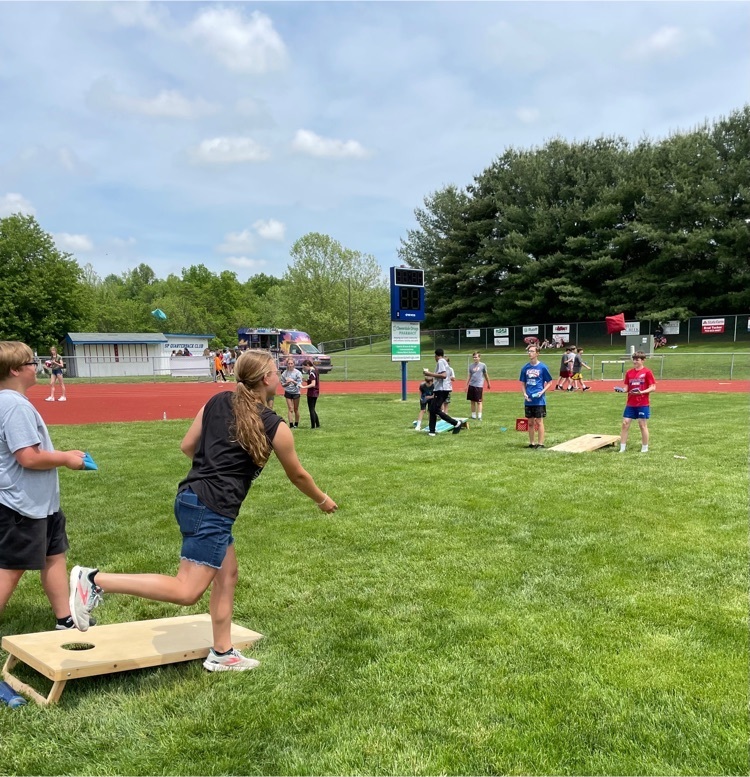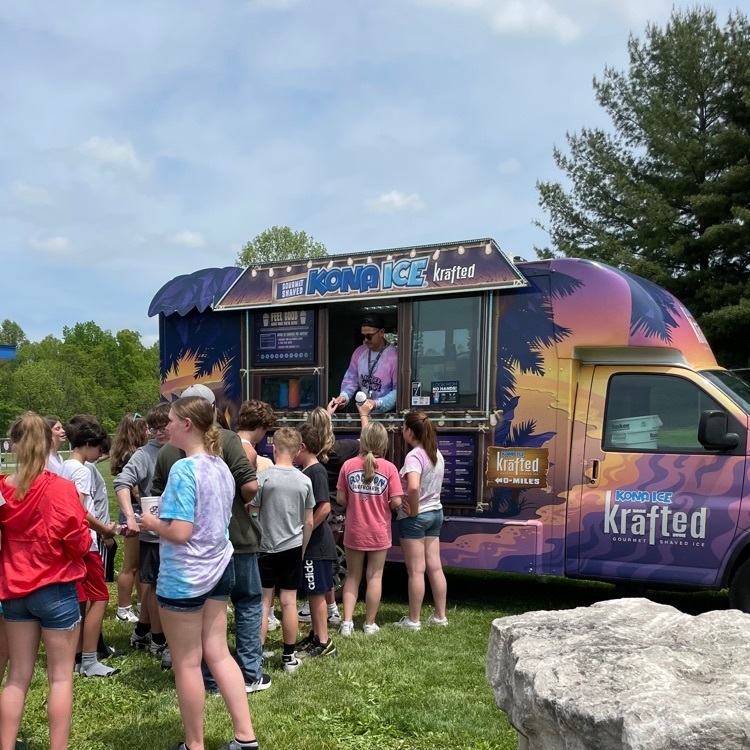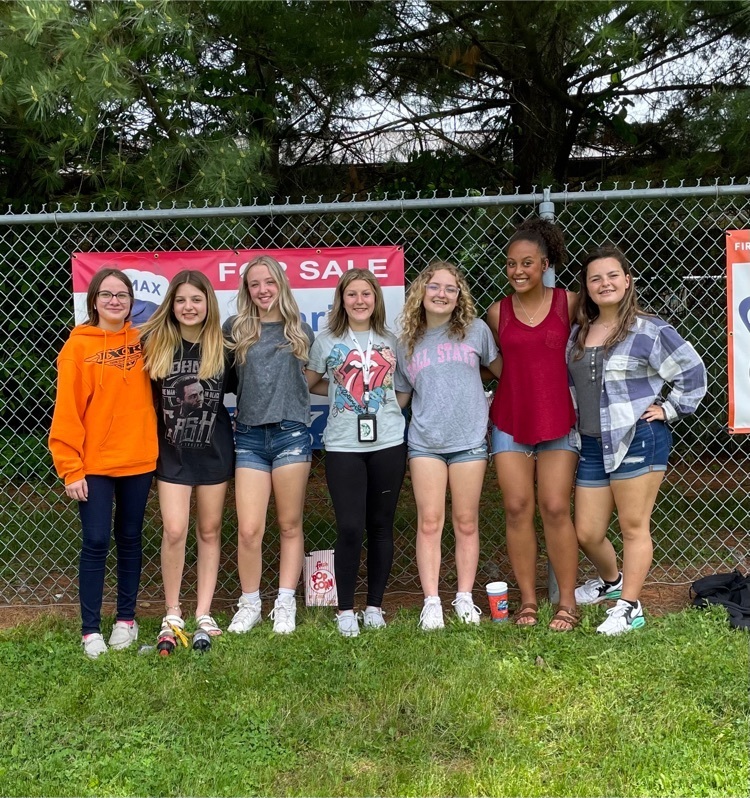 Congratulations to South Putnam Middle School athlete Bransyn Hanley for winning both the 100 and 200 meter races at the 2022 WIC Middle School Championship meet. Bransyn also broke the middle school conference record in the 100 meters with a time of 11.66.

Congratulations to South Putnam Middle School members of the 4 x 100 Meter Relay team who placed first at the WIC Middle School Championship meet. We are proud of these conference winners.

Congratulations to Mrs. Bye and our middle school students who competed in the Class 4 Junior Indiana Academic Super Bowl in English. They placed 3rd in the state in their class. Well done!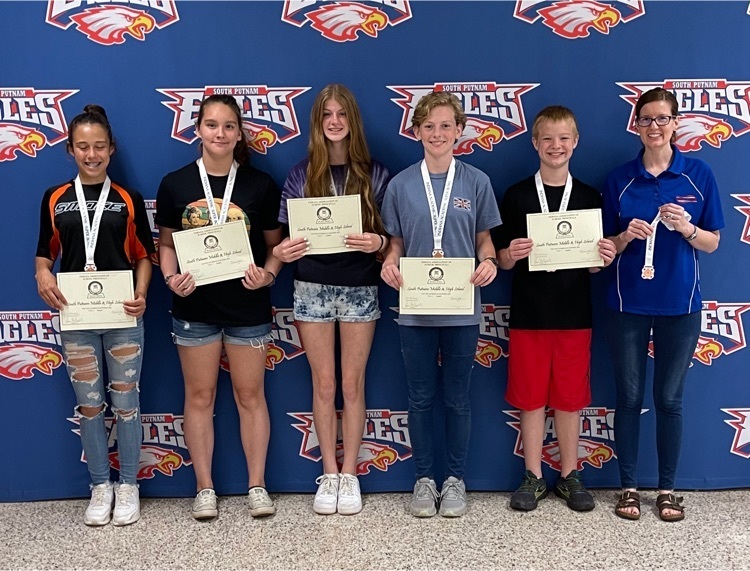 We welcome our future sixth grade students to South Putnam Middle School!

Stuart Little saved the day in the South Putnam Middle School play this weekend! Congratulations to the cast and crew and Directors Ms. Perrin, Ms. Wood, Mr. Champion, Griffin Jones and Stevie Keenan who made the play possible.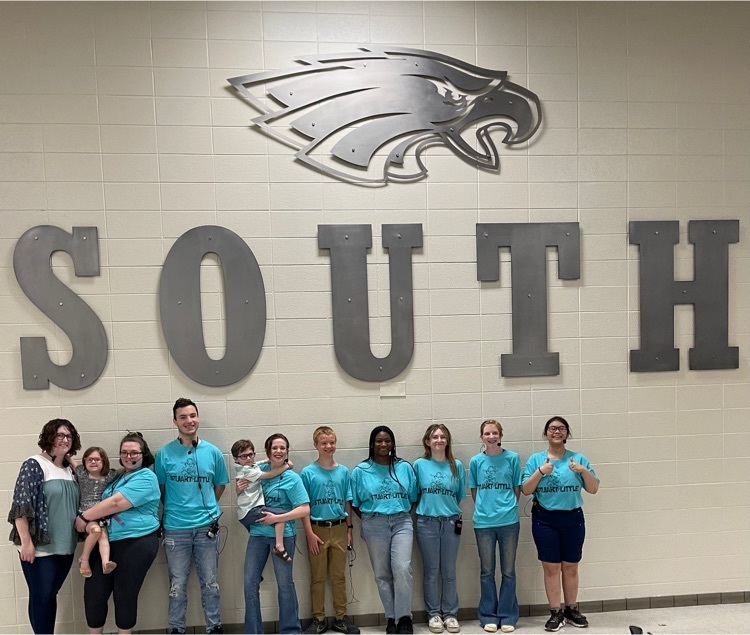 Special thanks to Mr. Standers, all of his students, and aides for their contributions throughout the year at South Putnam. They help keep our school beautiful, make us coffee and treats, and add joy to our days! Thank you and thank you to Old National Trail for this important program!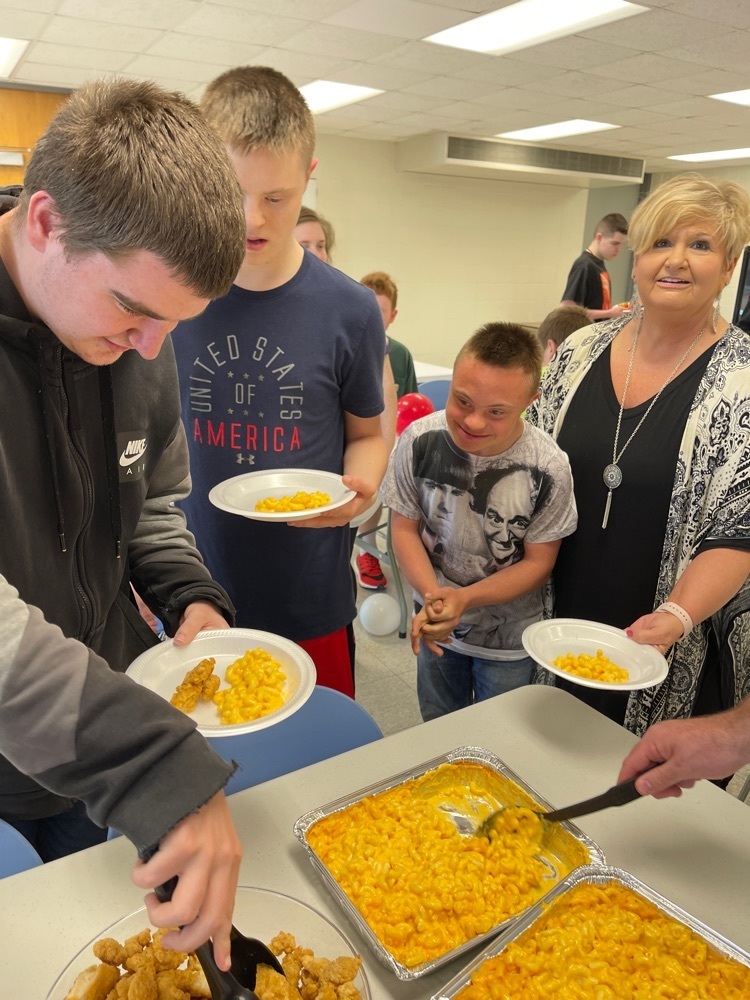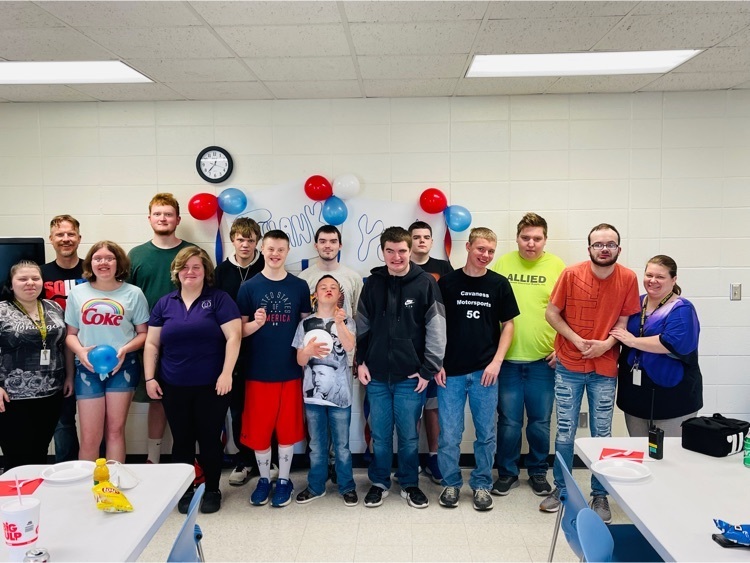 This month's South Putnam Middle School Student of the Month is Taylor Wagoner. Taylor was nominated by Mrs. Bye. She wrote: "Taylor is a conscientious student and kind to everyone. In class her work is top notch and she took the lead on writing a Quadratic equation for her group project in Advanced Algebra. She is involved in our school as a member of the Student Council, President of National Juniors Honor Society, and she participated on the math and English academic teams. She is responsible and respectful and makes our school a better place." That is wonderful Taylor!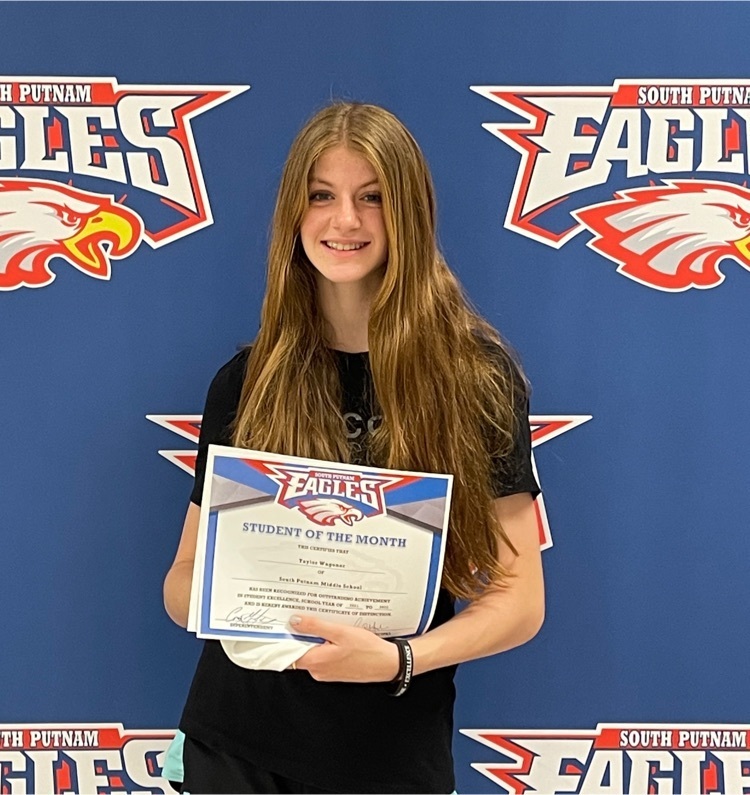 Last month's South Putnam Middle School Student of the Month was Bryan Bye. He was nominated by Mrs. Wells. She wrote: "Bryan is one of the kindest students I have ever had in class! He is considerate and thoughtful to peers and courteous to his teachers and other adults. Bryan is also willing to participate in class, help his fellow classmates and work hard to get good grades. Not only does Bryan excel in academics, but he is very involved with clubs and sports as well. He was an active member of the spell bowl team, and he works diligently on the middle school student council. He was also on the middle school cross country team and is currently running track. He is definitely going places, and it has been a privilege to get to know Bryan this year." Well done Bryan!

Thank you to Paul Jedele, from our local McDonalds, who provided breakfast for the AP Modern World History exam students this morning. We appreciate your generosity and support!

Senior Garrett Pilcher is in the process of painting the Eagle Vegetation Stations! They were built last year. Last summer the ag department harvested over 30lbs of produce that was served in the school cafeteria. They have already planted several varieties of lettuce, peppers and tomatoes to be grown for this summer. Thank you Garrett for adding your artistic touch to this fantastic program!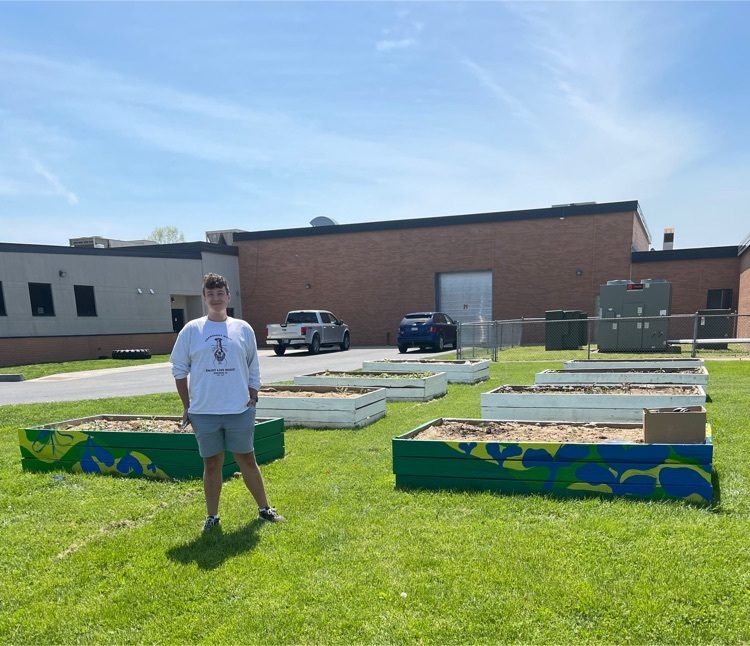 It is the last day of AP testing! Fantastic job to our students and teachers!

It was awards night at South Putnam for our band and choir students. Students were acknowledged for their accomplishments and their dedication to the program! Congratulations to Joshua Marco for being selected as the Concert Master! Thank you to Mr. Champion for organizing the evening!